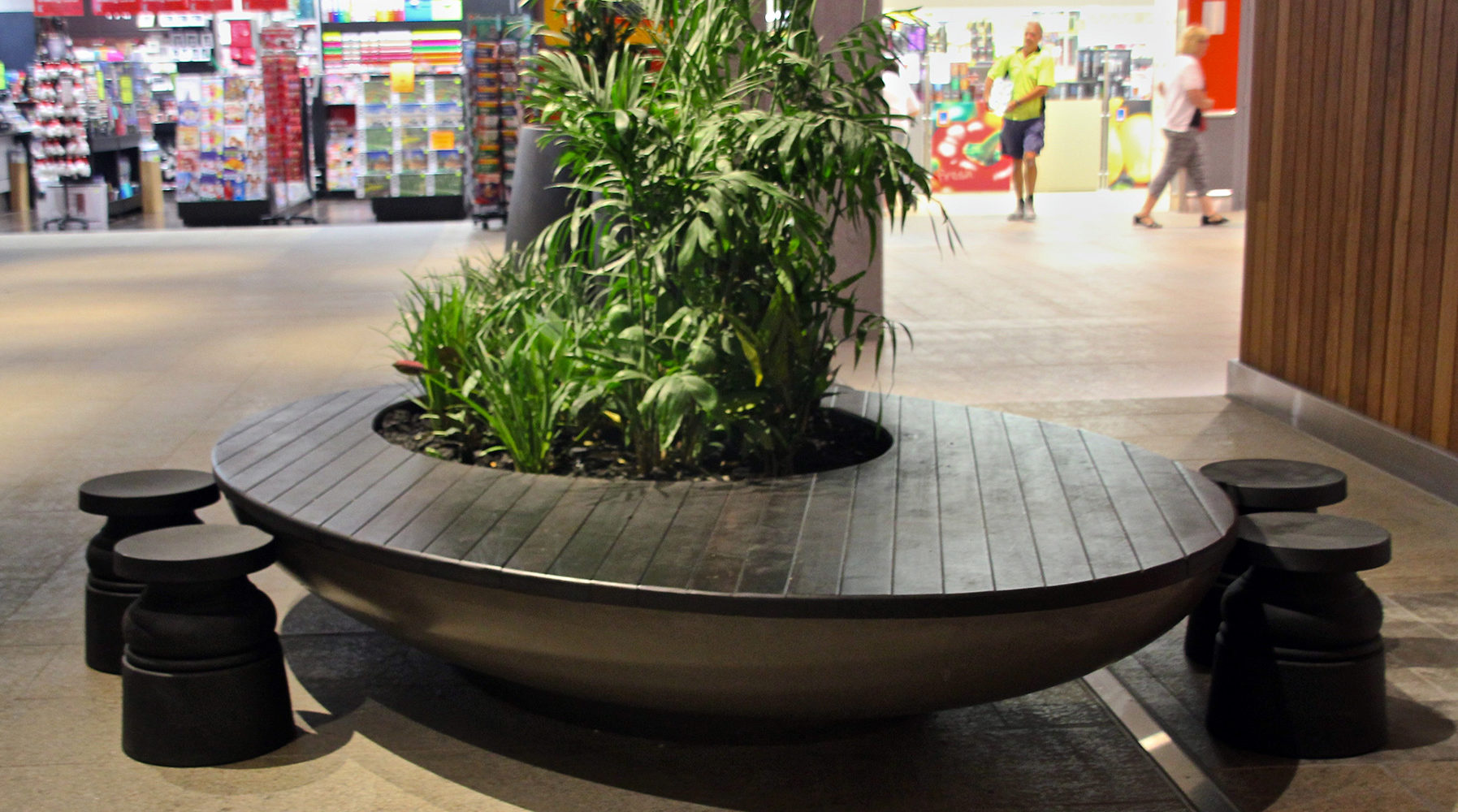 project: westfield garden city
Back in July I blogged about the large terracotta-look flowerpots that we had made for Westfield Garden City in Brisbane. On Tuesday Sam took a 'field trip' to Garden City and took some photos of the pots. We thought you might like to see them now they've been installed.
Sam also photographed the large 'egg' seat planters we made for the project. These seat planters are an exclusive Westfield product designed by their own design team in Sydney. We initially made these seat planters in white GRC for the Westfield Carindale refit in 2012. For this project we again made the seat planters in GRC but with a dark oxide added. The tops are in Australian hardwood with a dark timber stain.