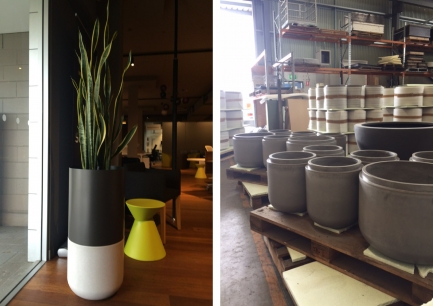 schiavello x quatro
For our most recent collaboration we teamed up with Schiavello, a top 100 Australian private company specialising in construction, product design and property development.
The work ethos of Schiavello built on quality, service excellence and innovation was an easy fit for Quatro, and we were happy to be involved in the design and development of a range of planters for their upcoming project at Queensland Governments, 1 William St, Brisbane, a major work from architects Woods Bagot.
Our involvement oversaw the design development and manufacturing of a GRC planter base that would hold a powder coated steel or timber veneer MDF sleeve in which to house and elevate a small planter, 3 different sizes have been produced so far in the range, with a potential 4th to come.
This collaboration has been in the works since early 2015 and we look forward to seeing them in their new home in Brisbane soon.