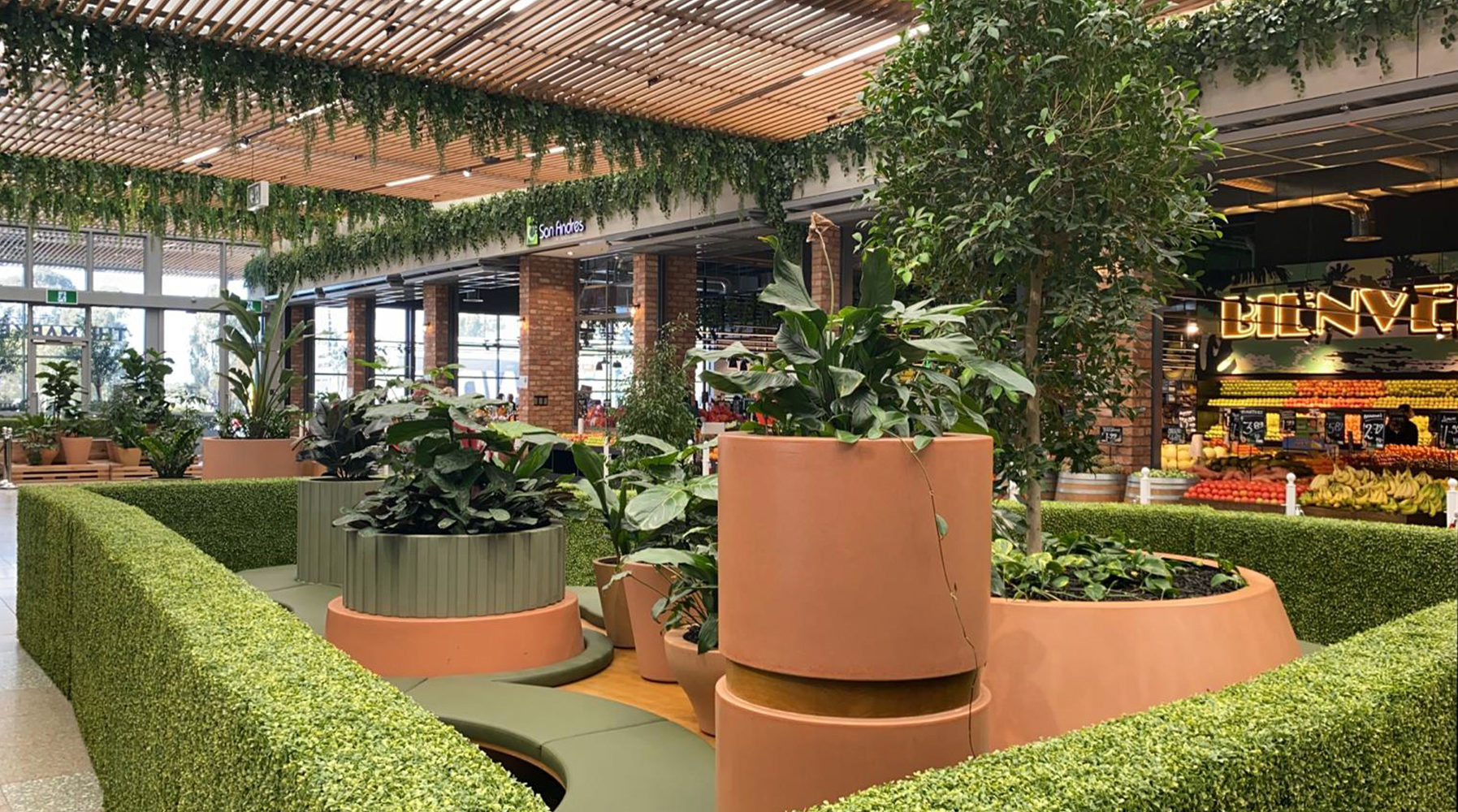 Watergardens Town Centre
QIC (Queensland Investment Corporation) is one of our long-standing Clients and we have worked collaboratively with them on numerous shopping centre seating and planting solutions over the years. We love creating bespoke pieces tailored to public space design for their retail offerings.
We worked in collaboration with Melbourne-based furniture designers and manufacturers BCI Furniture to manufacture the GRC (Glassfibre Reinforced Concrete) planters and bases for the custom shopping centre tables and integrated seating elements for Watergardens Town Centre, as originally designed and specified by the talented cross-disciplinary design team from Foolscap Studio.
Our custom GRC planters were made in CCS Kalgoorlie and CCS Caramel with some elements painted in Porters Paints colour "Crocodile". BCI Furniture manufactured all of the timber and upholstery elements and was responsible for the installation as well.
We enjoy forming design and manufacturing relationships with our clients. We work collaboratively with their design teams and provide guidance on the parameters of mould-making and manufacturing with GRC, whilst still producing both functional and aesthetically pleasing public space solutions. We can also provide two or three dimensional drawings to help our clients envision the final product design.
Contact our sales team to discuss your next custom project and how we could be of assistance.
Quatro Design – Where Landscape Meets Architecture
LINKS:
QIC,