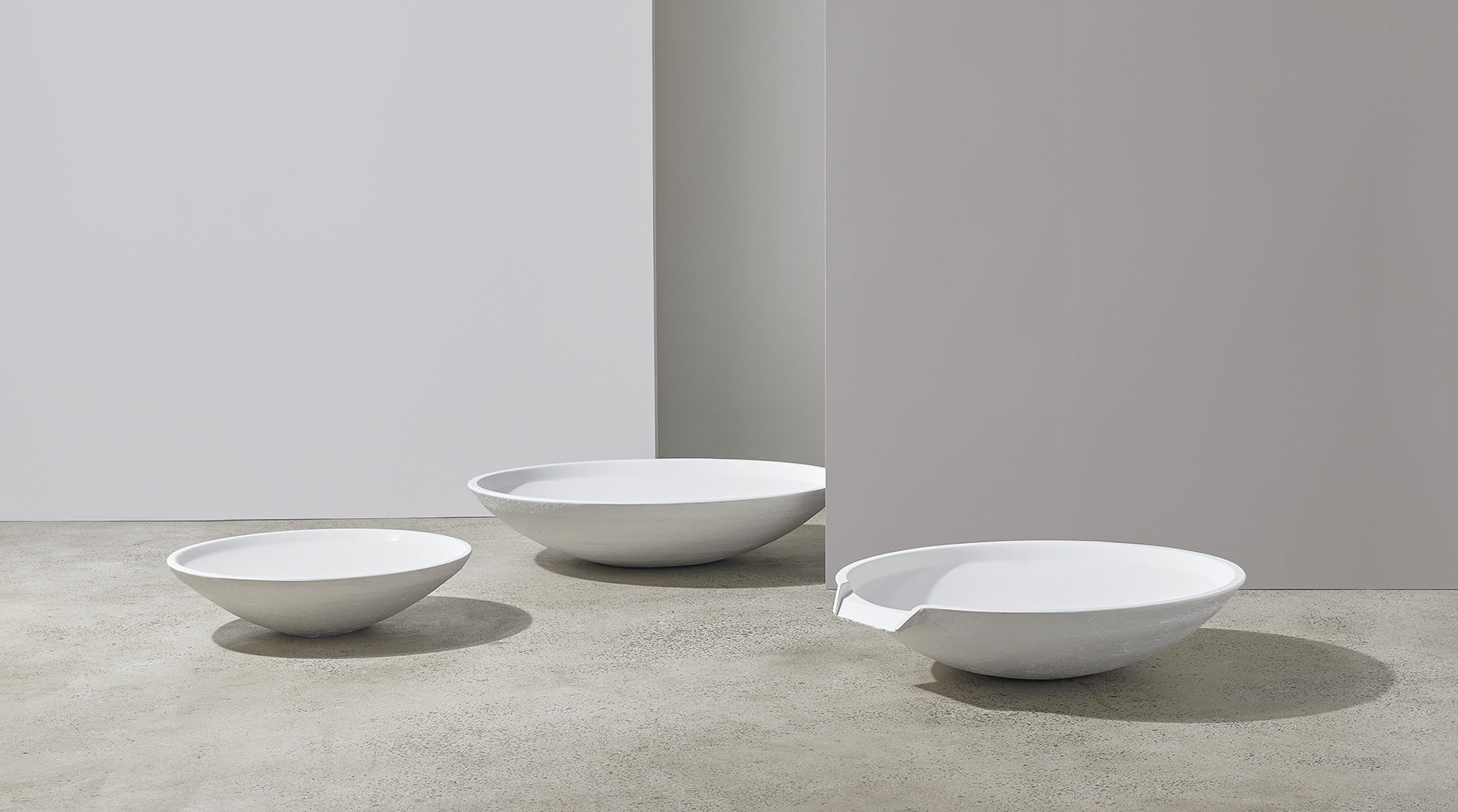 Zen Bowls
A moment of harmony
This iconic collection encourages pause and reflection. Designed to be viewed from above, these Glassfibre Reinforced Concrete (GRC) bowls have a smooth surface on the inside and a trowelled textured surface on the underside. They can be used as planters or water features and come with a separate circular plinth (Excluding the 1900mm bowl). There is also a spillway option available.
AUSTRALIAN MADE: Our entire product range is made to order at our large and modern factory in Murwillumbah, NSW and we deliver Australia-wide
All Quatro Design Zen Bowls come standard with complimentary acrylic-based internal waterproofing and when used as water features the bowls are waterproofed with bitumen membrane.
All Zen Bowls have drainage holes installed (unless specified without). Drainage holes are covered with DrainEZE drainage hole screens and geofabric filterwrap to prevent holes from blocking.
Our GRC material is not combustible in accordance with the CSIRO Combustibility Test AS 1530.1-1994.
Click on each bowl below for more information. For customised colour, surface finish, drainage and waterproofing options visit our Colours & Accessories page.