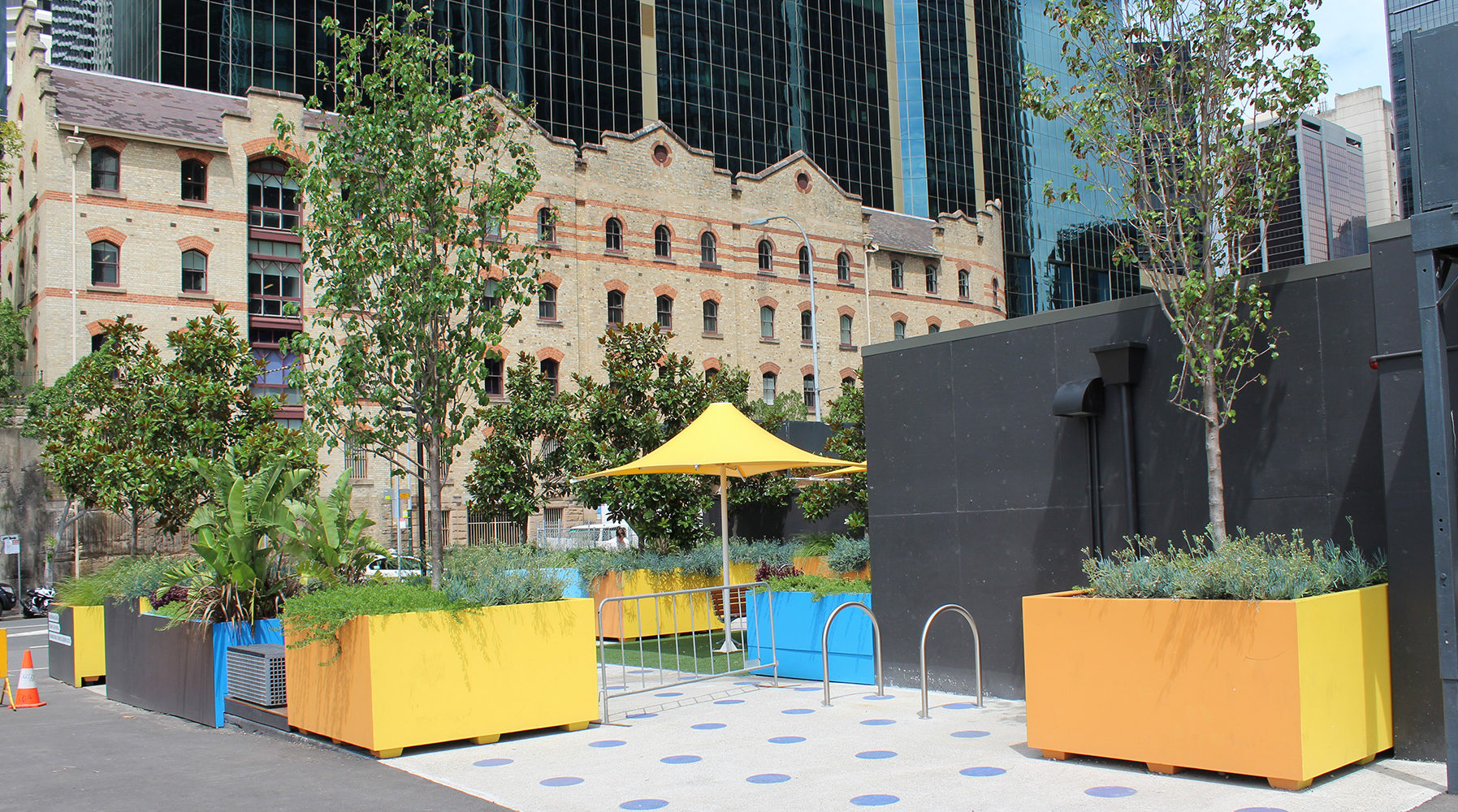 Barangaroo
Barangaroo has come a long way since the massive development within the Sydney CBD began several years ago.
This past week I was down in Sydney, and while walking through the lane ways in the area I saw several Quatro Design planter products.  Firstly, there were numerous 1200 Designer Bowls, oftentimes nested with pots of varied styles and made of different materials.  The contrast in styles works well together.
Then there's the Pocket Park featuring a range of our Civic square and trough planter boxes.  We supplied these several years ago for a temporary garden area during the Barangaroo construction phase. Now the planters have been re-purposed in the Pocket Park.  They've been repainted in bright colours, and now sit amidst the outdoor ping pong tables and street furniture.  It all looks very chic and cool.