WHERE ENVIRONMENT
INSPIRES DESIGN
We believe successful product design is achieved through collaboration and creativity, and we have formed numerous design partnerships over the years. We work with leading architecture, landscape architecture and design firms to provide bespoke design solutions for their projects and have worked collaboratively with some of Australia's best design talent to design some of our own product ranges.
We welcome collaborative product design partnerships, contact us to discuss your thoughts and ideas.
Alexander Lotersztain
Designer of Flinders and Twig for Street+Garden.
Alexander Lotersztain is an Argentinian born Australian designer and founder of the multi-disciplinary design studio Derlot. This highly awarded studio specialises in product, furniture and interior design, as well as hotel concepts, branding and art direction with a long list of international clients.
These include; Idee (Japan), Planex (Australia), Sigg (Switzerland), Asahi (Japan), Mizuno (Japan), UFL (New Zealand), Escofet (Spain), Nestle (Switzerland), Superior (Australia), Virgin Australia Airline (Australia), The Queensland Art Gallery (Australia) and Australia's first Design Hotel, Limes Hotel in Brisbane.
In 2011 Alexander expanded his studio by founding Derlot Editions to design, manufacture and distribute furniture and lighting to the global contract and domestic markets. His latest brand Les Basic, is a collection of furniture, lighting and accessories for home, work and play.
His work appears in design journals around the world and can be found in the collection of the Pompidou Museum in Paris. He is highly awarded in both product and interior design and in 2010 he was bestowed the inaugural Queensland Premier's Smart State Designer of the Year fellowship award. He was named one of the 100 most influential designers worldwide in &fork by Phaidon and among the top 25 designers to collaborate with Monocle.
Alexander is design adviser to a number of private and government projects. He regularly presents at conferences such as TEDx and often participates on design judging panels, both in Australia and abroad. He has also appeared on Australian television, as a mentor to contestants of The Renovators.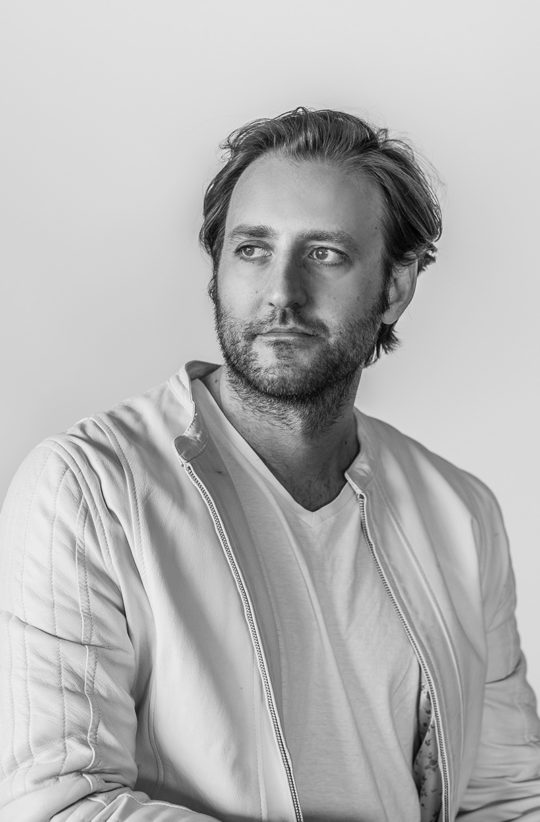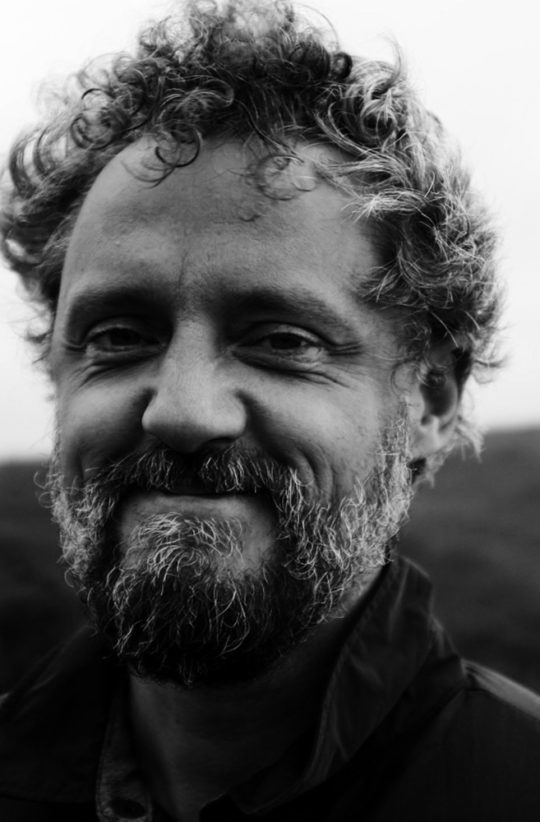 Surya Graf
Designer of Pebble, Boulder and Segment
for Street+Garden.
Acclaimed Australian designer Surya Graf has a background in both Architecture and Industrial Design, and has developed products for numerous major projects. Through his studio practice, he believes in maintaining both a social and cultural context for design whilst developing products mainly for the urban environment. His design philosophy is materials led and process driven, with a clear focus on user needs.
He's had the opportunity to exhibit and be published both nationally and internationally, and has received numerous design awards for his work including the AILA National Landscape Architecture Awards and the Good Design Awards.
We recently caught up with Surya for a more in-depth interview:
WHAT INSPIRED YOU TO PURSUE A CAREER IN DESIGN?
I initially graduated with a degree in Psychology, during which time I became interested in the impact of the built environment on people's behaviour. This led me to begin studies in Architecture at the University of Queensland. While I thoroughly enjoyed the course I often found myself focusing more on the finer detail of projects, with my interest shifting towards the smaller scale of objects and furniture design. After some time travelling through Europe I then decided to return to Australia to pursue my design studies. In 2002 I graduated as the university medallist in Product Design from Griffith University (QCA), and have been working in the industry ever since.
WHAT IS YOUR CREATIVE PROCESS AND DESIGN APPROACH?
I try to create designs that inspire by refining an idea down to its essential elements. I am always excited by designing products that satisfy a function with the beauty lying in its refined simplicity. I am always exploring new materials and processes or interesting ways of utilising existing ones to create unique and useful outcomes.
HOW WOULD YOU DESCRIBE YOURSELF AND YOUR WORK?
I like to think of myself as an open minded and creative person. I don't claim to know everything, so I enjoy working with and learning new things from others. I find joy in the collaborative process and the idea that together we can have fun and achieve great things.
WHERE DOES YOUR INSPIRATION COME FROM?
I am inspired most by the people who are around me everyday. Most of the people that I know are passionate about what they do, which always energises me to keep moving forward. For me personally I find that design inspiration often sparks from random places. Whether it is a form, material, function or simply a feeling I try and take those cues and apply them to my own work.
WHAT CONSTITUTES GOOD DESIGN?
For me good design is considered. Careful thought needs to be put into every detail of a quality design for it to be truly successful for the long term. While I can obviously appreciate aspects of innovation, materiality, manufacturing, and aesthetics, for me what is most important is that a design is both honest and useful.
FOREST GILLHAM
Designer of Gem and Bikki for Street+Garden.
Forrest has made a huge impact on the Australian built environment, since being awarded the 'Most Outstanding Student in the Final Year of Industrial Design' when he completed his Bachelor of Design (Industrial Design) degree in 2009. He is an acclaimed designer and important contributor to any design team that he collaborates with.
Forrest has been associated with many successful product designs and custom projects. He is passionate about good product design and draws inspiration from his vast knowledge of architectural design as well as furniture and industrial design. He has also worked on numerous collaborations that have received awards including the AILA National Landscape Architecture Awards
We recently caught up with Forrest for a more in-depth interview:
WHAT INSPIRED YOU TO PURSUE A CAREER IN DESIGN?
I have always enjoyed working creatively and I like the challenge of having to think laterally when solving problems. These traits were developed throughout my upbringing and my background in architecture and building design as a young adult. I enjoy understanding the process of how things are made and how this knowledge can be paired with an appreciation of materials and finishes to provide a well-considered solution. This naturally led me to a career in Industrial Design and all things creative.
WHAT IS YOUR CREATIVE PROCESS AND DESIGN APPROACH?
I have discovered throughout my career in design that collaboration is integral to anyone's design approach and mine is no different. I am surrounded by manufacturers and suppliers that have a far advanced understanding of their own materials and capabilities. Further to this I am fortunate enough to have strong and trusting working relationships with numerous designers from various professional backgrounds. My creative process is simply to collaborate with everyone who is relevant that is involved in the industrial design and manufacturing industry so as to determine the most suitable and engaging design outcome for the product or project being worked on at the time.
HOW WOULD YOU DESCRIBE YOURSELF AND YOUR WORK?
I am an open minded and collaborative designer with a strong belief in the importance of working relationships across all levels of the industry. I trust and respect my peers and colleagues and can appreciate that anyone is capable of what could be considered a great idea. I simply have the privilege of being able to also contribute my own work and can only hope that it will offer value to the industry and society as a whole.
WHERE DOES YOUR INSPIRATION COME FROM?
I am inspired by creative thinkers and those courageous enough to have the conviction and self belief to develop and put forward their ideas to the world. Without the will or ability to carry through with an idea, creativity is often wasted or purely kept for one's own appreciation. We all suffer from hesitation at times, but I am driven and inspired in my profession by those that persist and find a way to bring an idea to life.
WHAT CONSTITUTES GOOD DESIGN?
Good design considers the entire process of design including all those involved, both directly and indirectly, with the product or project. Designer's must consider not only the end emotive form and aesthetic presented by the design, but also who will be manufacturing, installing, maintaining and using the product now and into the future right through it's design life and ideally from cradle to cradle rather than from cradle to grave. Good design is therefore both hugely complex yet equally as critical in the current context of our world.