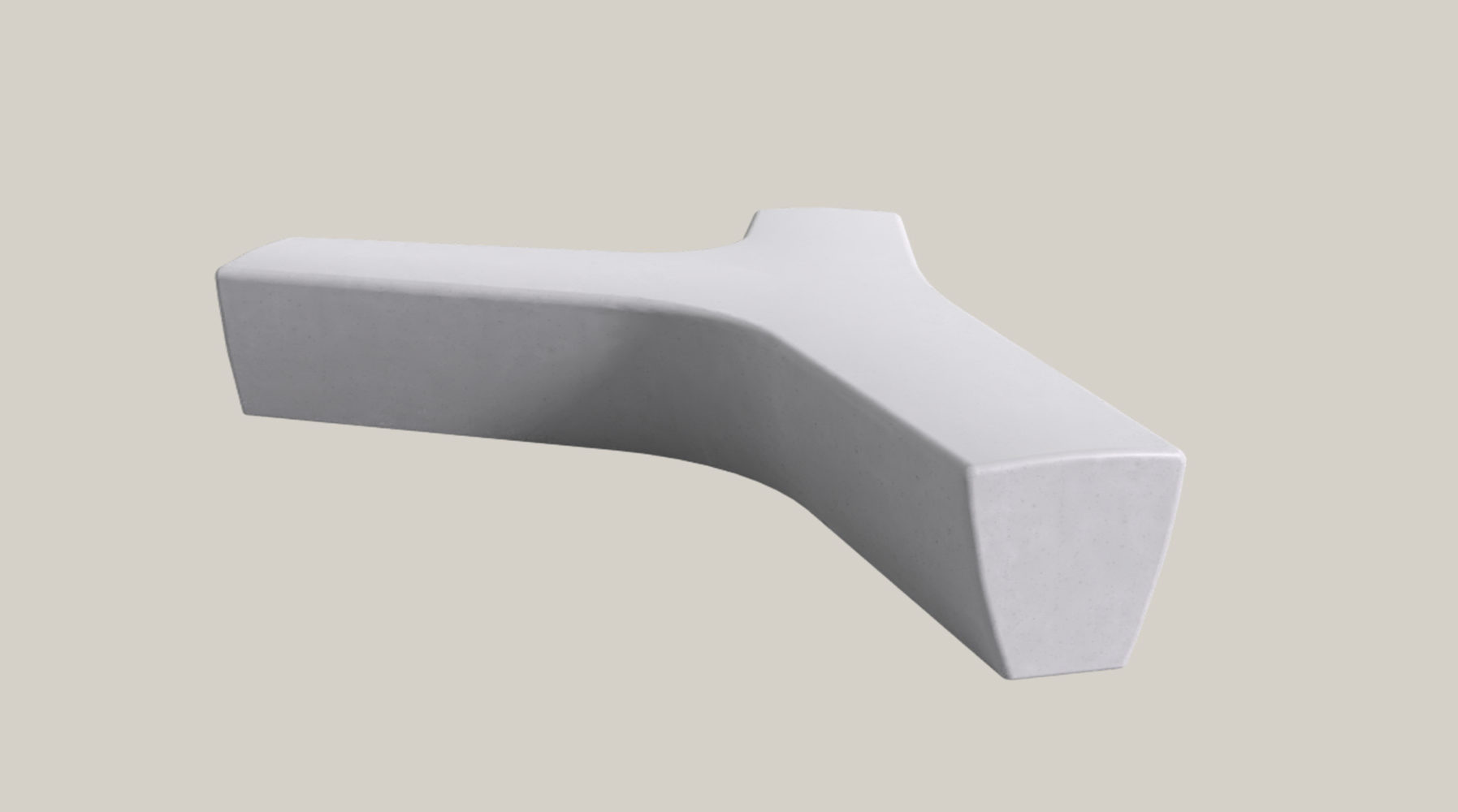 Twig
Modular fluidity 
Designed by Argentinian born Australian designer Alexander Lotersztain, founder of the multi-disciplinary design studio Derlot, this Glassfibre Reinforced Concrete (GRC) backless bench with its branch-like formation allows for the creation of meeting points in its surroundings. It can be used as a bench or a raised connection between the landscape and its bordering hard surfaces.
Australian made: Our entire product range is made to order at our large and modern factory in Murwillumbah, NSW and we deliver Australia-wide.
All Twig seating units come with complimentary anti-graffiti sealant.
For customised concrete colour options visit our Colours & Accessories page. Please note that we do not recommend painting seating units without timber tops or the use of dark mineral oxides, like charcoal, for outdoor seating. Dark surfaces can reach very high temperatures when placed in full sun.