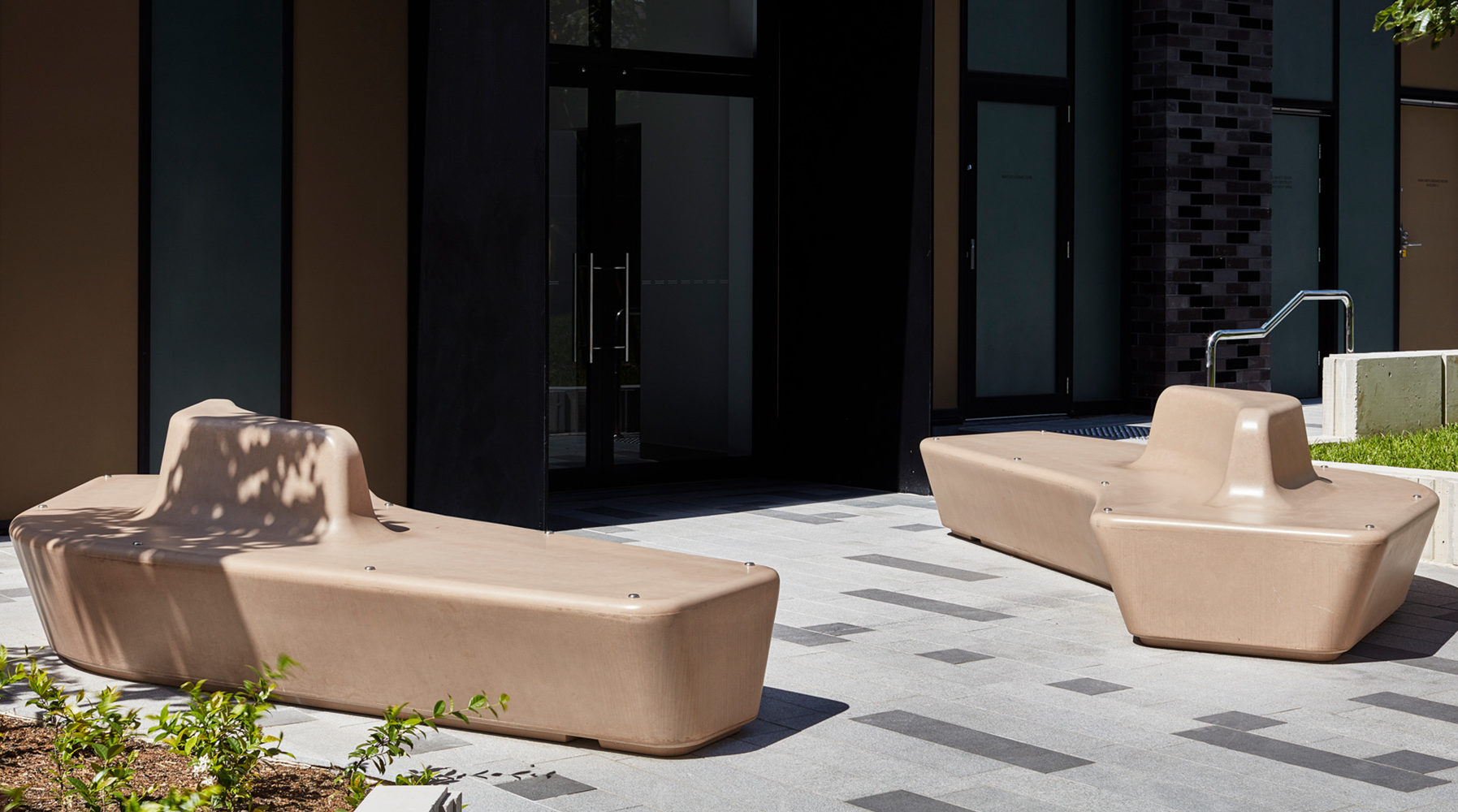 Boulder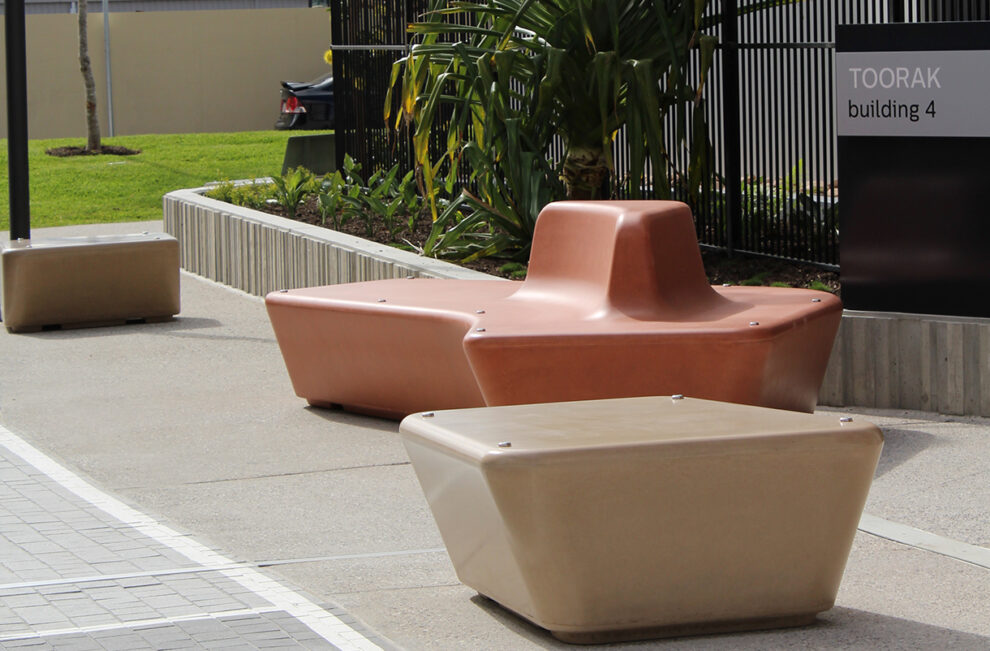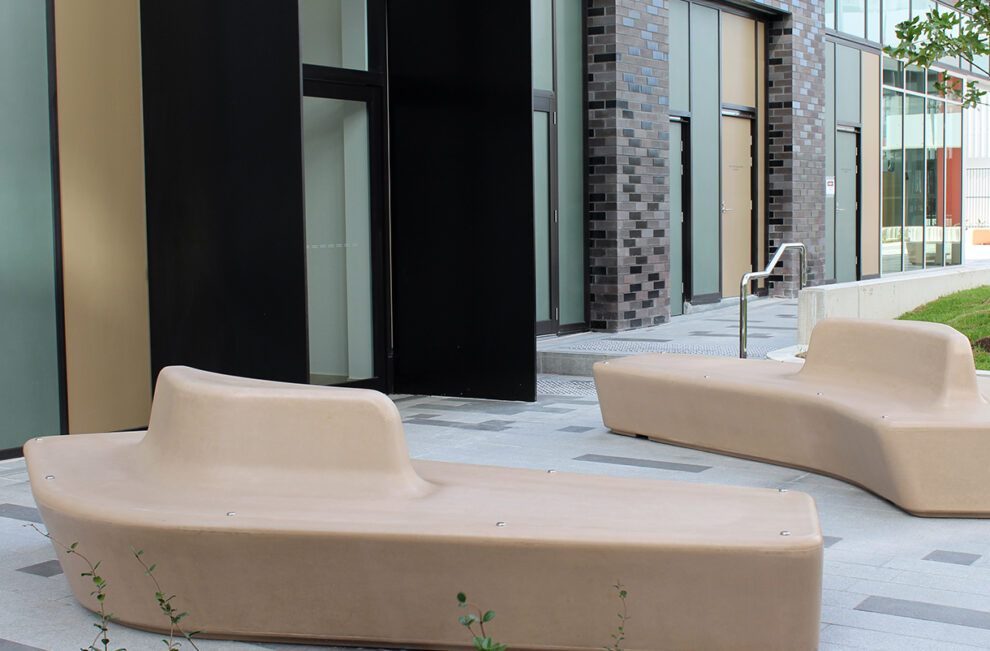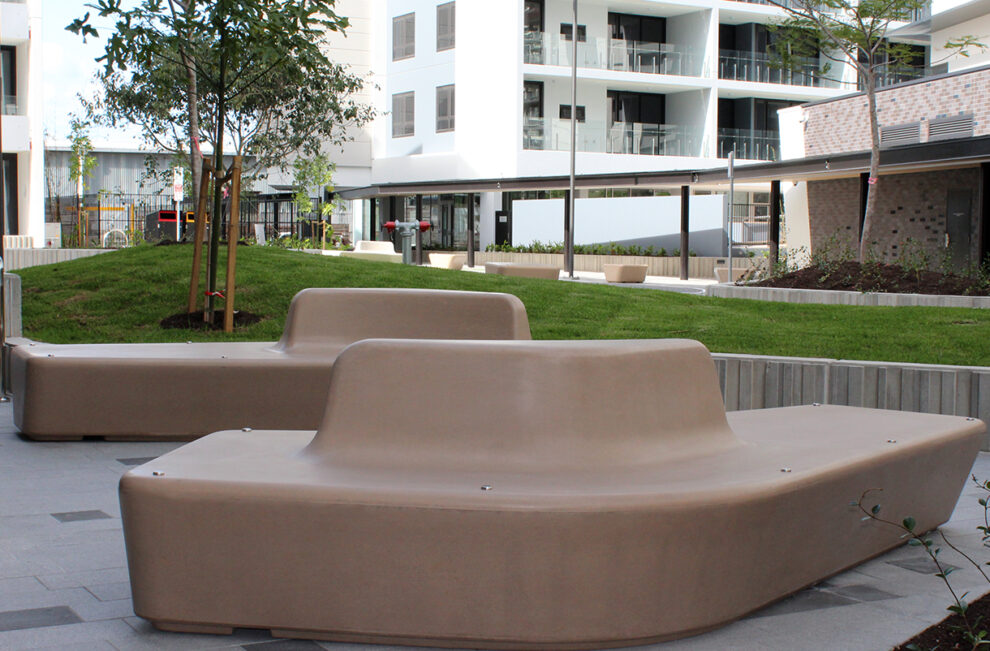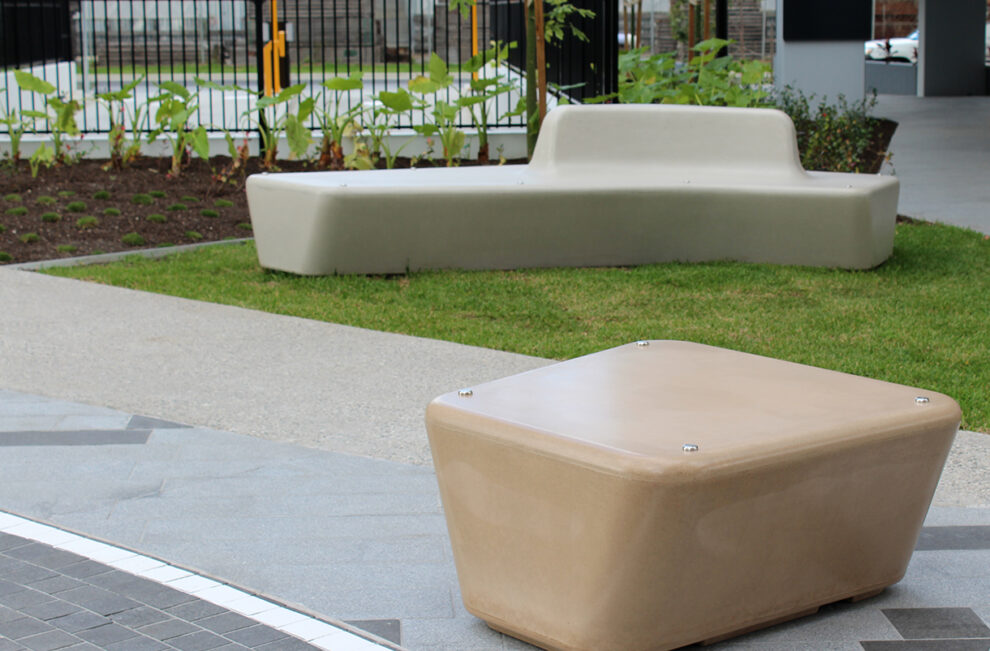 Designed by acclaimed industrial designer Surya Graf for Street+Garden this Glassfibre Reinforced Concrete (GRC) bench seating range was inspired by the bold presence of boulders found in the natural landscape.
Boulder's large scale and rounded, organic shape has firmly established this bench seating range within Australian public space design.
Cover photograph by Street+Garden.
Click on each GRC bench seat below for detailed product information.
For additional information on customised colour options visit our Colours, Options and Accessories page.
All Quatro GRC products are certified as non-combustible.