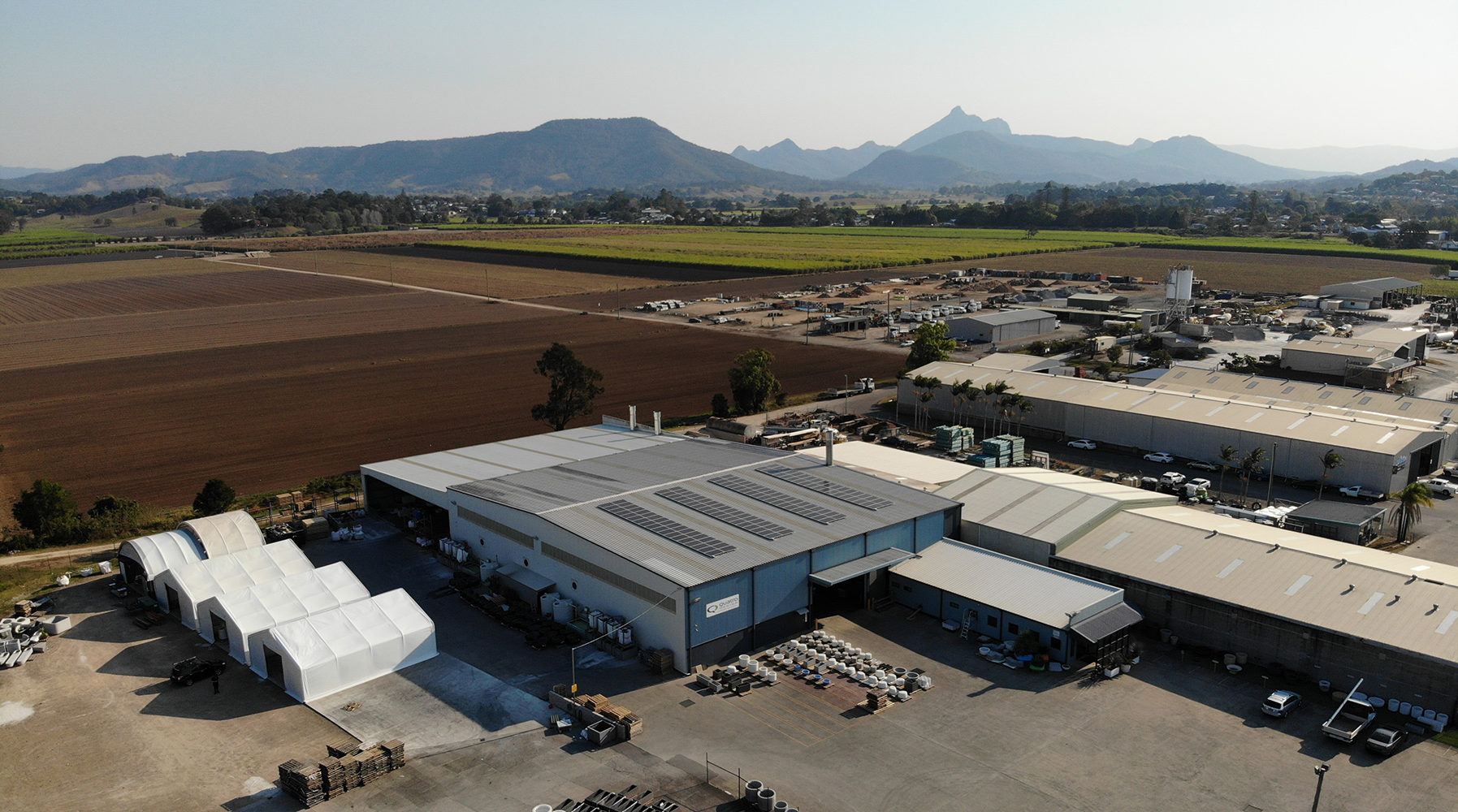 Celebrating 16 Years of Excellence
Quatro Design is celebrating 16 years in business this week. It is a time to reflect and look back to our humble beginnings and what we've achieved so far.
Originally set up to design GRC (Glassfibre Reinforced Concrete) products, Quatro Design merged with a GRC manufacturer in 2004 and started designing and manufacturing landscape pots and planters from a small shed in Billinudgel near Byron Bay, NSW. To keep up with business growth we eventually relocated to a larger factory in Currumbin on the Gold Coast. In 2013 we moved to our current larger and modern factory in Murwillumbah, NSW to keep up with product demand.
We have subscribed to one simple guiding factor along the way and that is celebrating basic shapes and forms and focussing on timeless simplicity to ensure that our pot, planter and street furniture ranges complement rather than compete with the surrounding landscape. This is combined with our commitment to provide the best quality landscape products to the Australian market.
Our employees continue to play an important role in our success. Their passion and commitment to designing and manufacturing modern and contemporary urban landscaping products and solutions have been invaluable. Our products are predominately made by hand with minimal use of machinery, and the care and attention to detail that goes into every design and the production process is evident in the attractive styling and consistent high quality achieved.
It certainly has been an interesting journey thus far, with our custom design and manufacturing projects topping the list as the most rewarding. We enjoy working collaboratively with architects and landscape architects on projects from the conceptual planning phases right through to delivery. There are some exciting projects in the pipeline, and we look forward to sharing them with you over the coming months.
We are grateful and humbled by our Client's continued support over the last 16 years. Without it, our amazing journey would not have been possible. Ultimately their creative landscape installations and urban greening solutions allow our products to shine. We'll continue to meet and support them at the intersection where landscape meets architecture.
We're optimistic and excited about our future and can't wait to see what we'll achieve over the next 16 years.