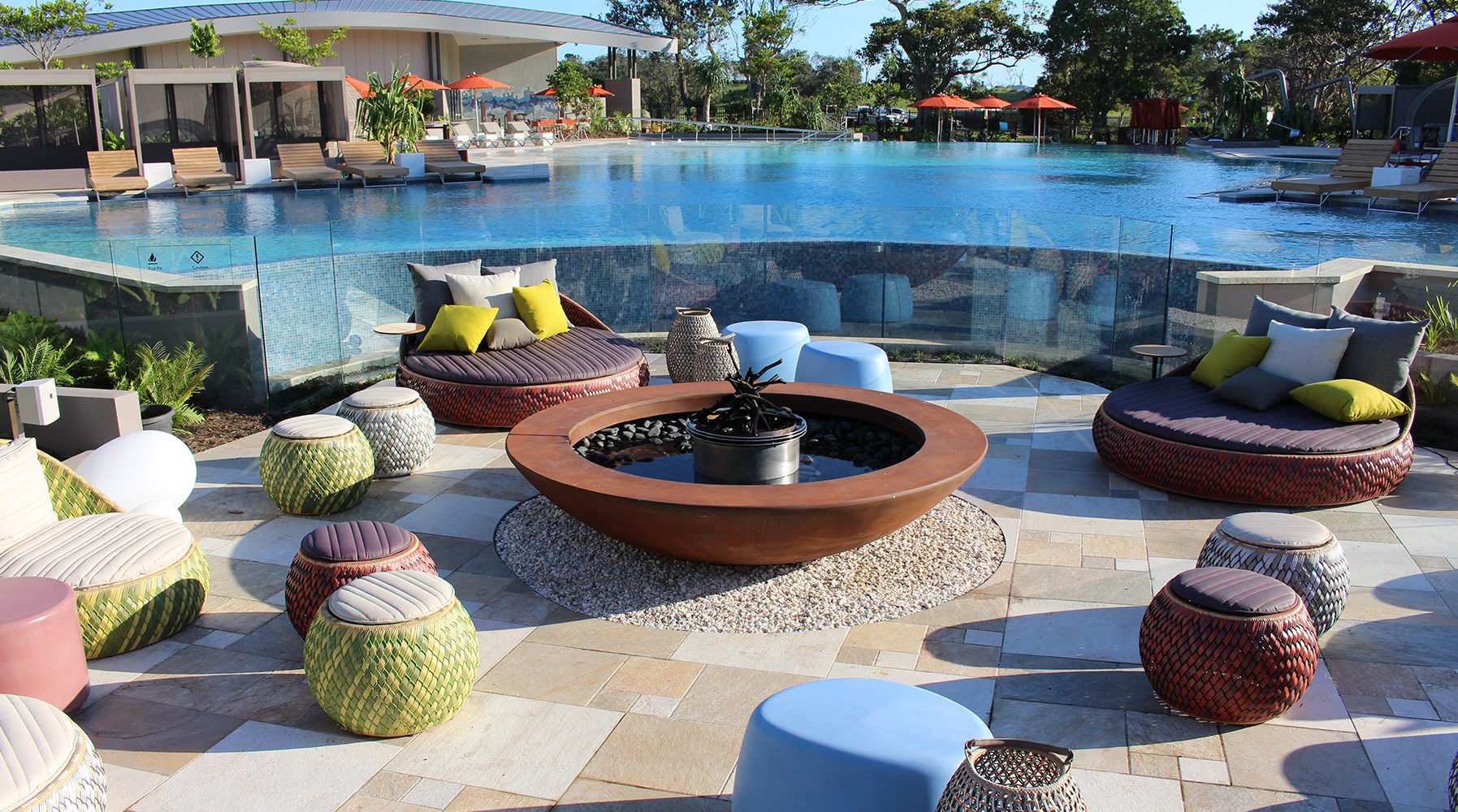 elements of byron bay resort
Quatro Design is proud to have been involved with Elements of Byron, a new resort and spa development located in Byron Bay.
Opening in early February 2016, Elements of Byron takes architectural inspiration from the native flora and fauna of the area. Organic and feminine in form, the low impact single-story pavilion blurs with its surroundings, with the landscape and interiors typically Australian in style.
The Byron region is home to many great artists, glass blowers to ceramicists and painters, with the resort commissioning several of these local artists to produce work in various media. In keeping with the desire to keep all things 'authentically Byron', Quatro Design in nearby Murwillumbah produced various GRC (glassfibre reinforced concrete) elements for the project's outdoor spaces.  These included a 2.3 metre diameter fire-pit, pool-side stools and side tables, and Quatro's new 'Avocado' seat in in the day spa.  All were made in a colour palette inspired by the resort's unique natural surroundings.