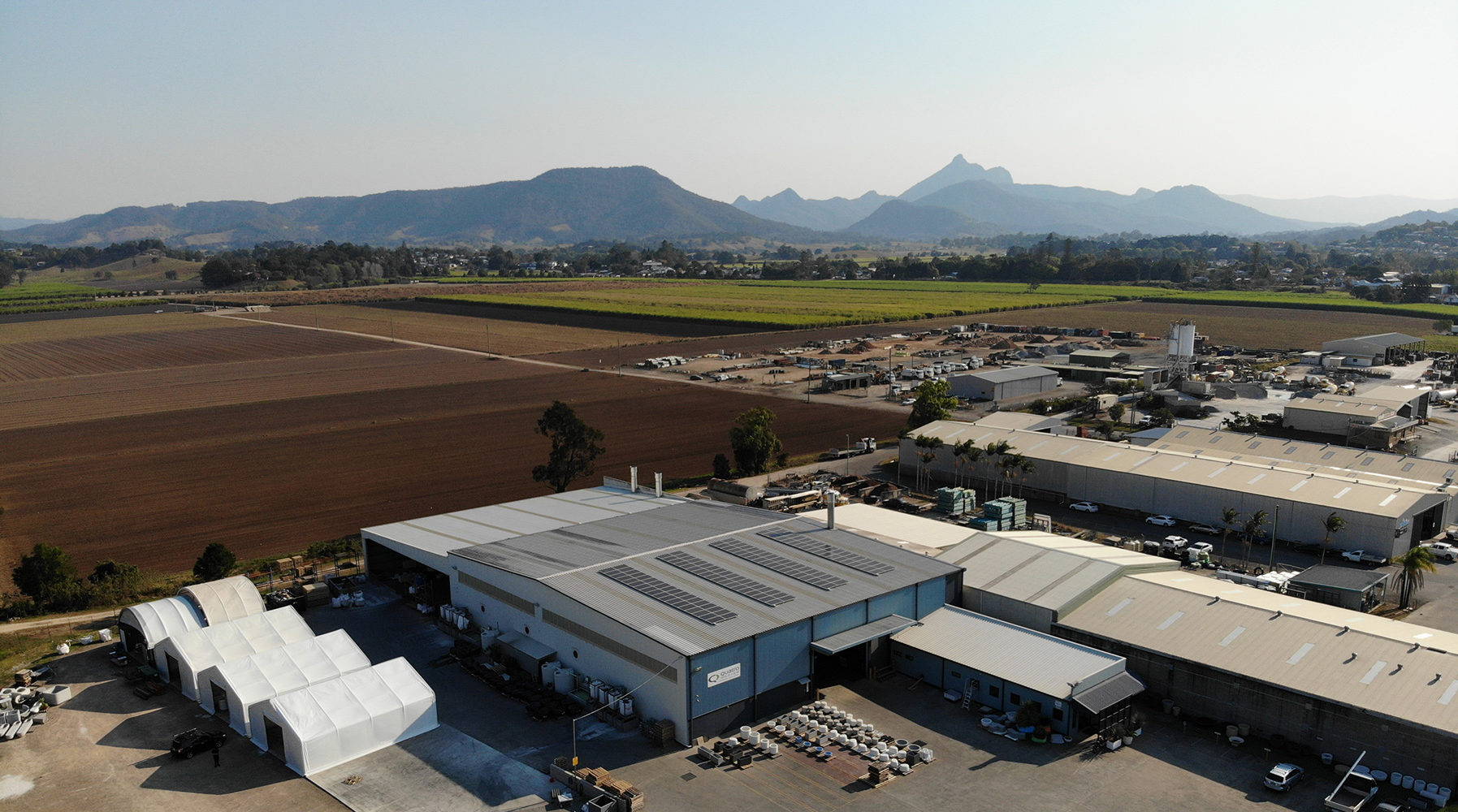 getting greener as we grow
At Quatro Design we're continually striving to be more efficient in our energy and water use. We've recently implemented two improvements here at our Murwillumbah factory.
To reduce our electricity usage, we've replaced the metal halide lights in the factory and the fluorescent lights in the office with energy-efficient LED lights. Although there is a considerable upfront capital cost in changing to LEDs, our electricity bills are now down by around 40%.
In the past month we've added a 900 square metre extension to our existing 1750 square metre factory. The factory extension meant we had to relocate our water recycling tanks that we use for floor wash-down in our production area. Instead of using the existing system, we've made a larger capacity system with three GRC tanks, each 3 metres long x 1.5metres wide x 800mm high. Wash-down water is pumped into filter bags that sit above the first two tanks. Then the water is transferred into the third tank where a state-of-the-art C02 diffuser neutralises the alkalinity of the water. The clean, PH-neutral water can then be reused for factory wash-down. The water is pure enough to use for concrete manufacturing, and this will be our next step towards a 'greener' workplace and 'greener' GRC products.