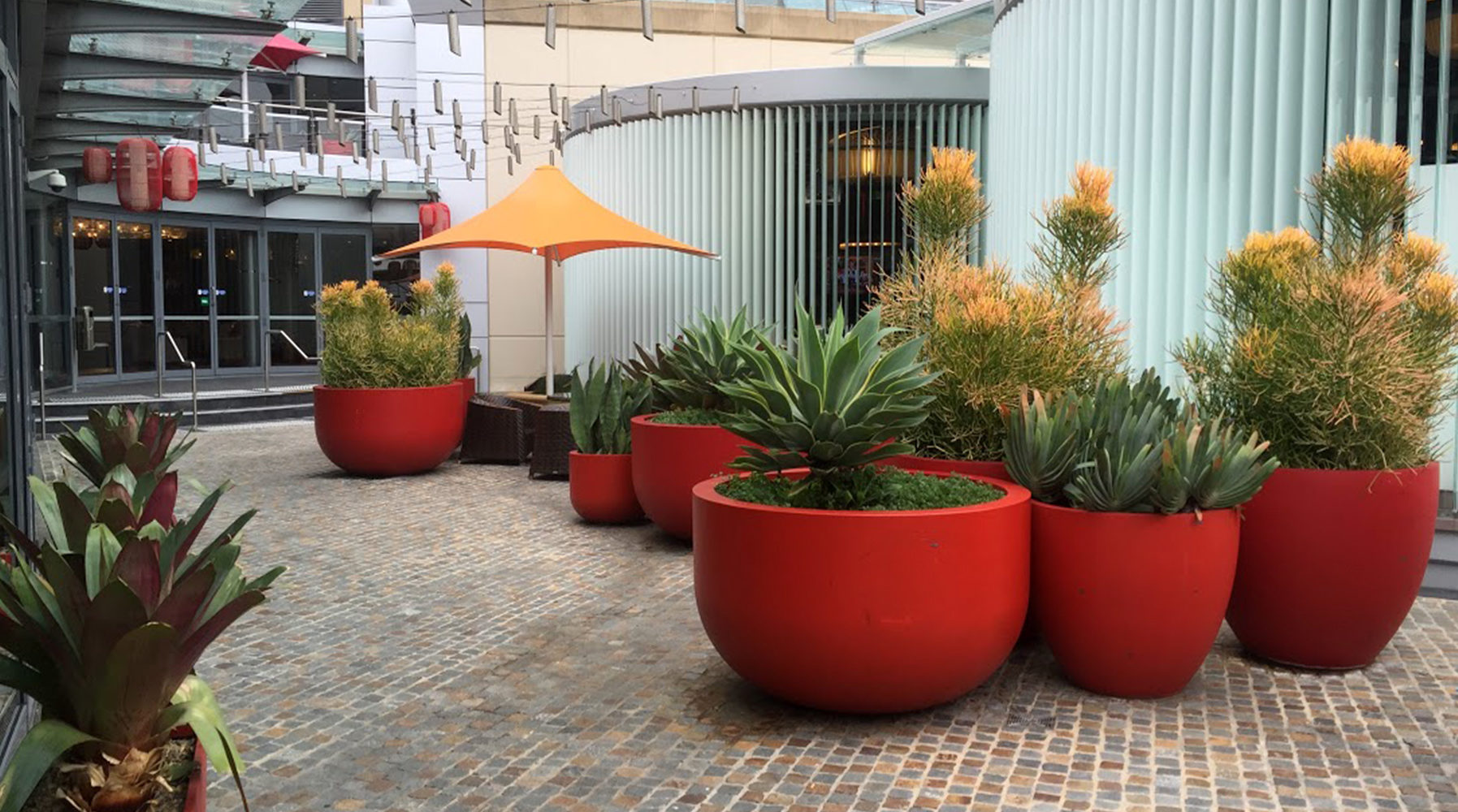 glassfibre reinforced concrete finishes
Here at Quatro Design we have been making glassfibre reinforced concrete (GRC) pots and planters boxes for over a decade and in the last 12 months we have seen an enormous shift in the desire for unique finishes. Textured, painted, high-gloss, earthen, we've even played with a wood-grain finish, here are a few examples of what can be achieved with a GRC product.
PITTED FINISH – this surface treatment is achieved by coating the mould in a mix of rock salt and wax, once the pot is cured and removed from the mould the rock salt and wax mix is washed off with a high pressure hose leaving this stunning organic, molten, aged surface.
MOULD LINERS – this finish is achieved by using one of Reckli's Rough Cast liners. Check out the amazing range of designs available here http://www.reckli.net/formliner/designs/
PAINTED – GRC can be successfully painted in any colour although some will be easier to maintain than others (ie scuffing on a matt finish) and it is recommended if the planter is outside to choose a suitable UV resistant paint. Our most popular painted finish at the moment is a matt terracotta look which is used predominantly on the SOUL planter, a traditional flowerpot shape. The vibrant, earthen orange teamed with the huge sale of these pots is eye-catching and fun. While rust-effect paints are still popular in the designer bowl and U bowl ranges.
TIMBER CLAD – only recently were we commissioned to make a timber clad planter, consisting of a full GRC inner, with a timber panelled sheath to go over the top. The end result is not only visually stunning but also a great way to increase the longevity of the timber as it doesn't come into direct contact with the soil.
I'm thinking a rose gold metallic finish on a U bowl is next on my wishlist! Stay tuned.