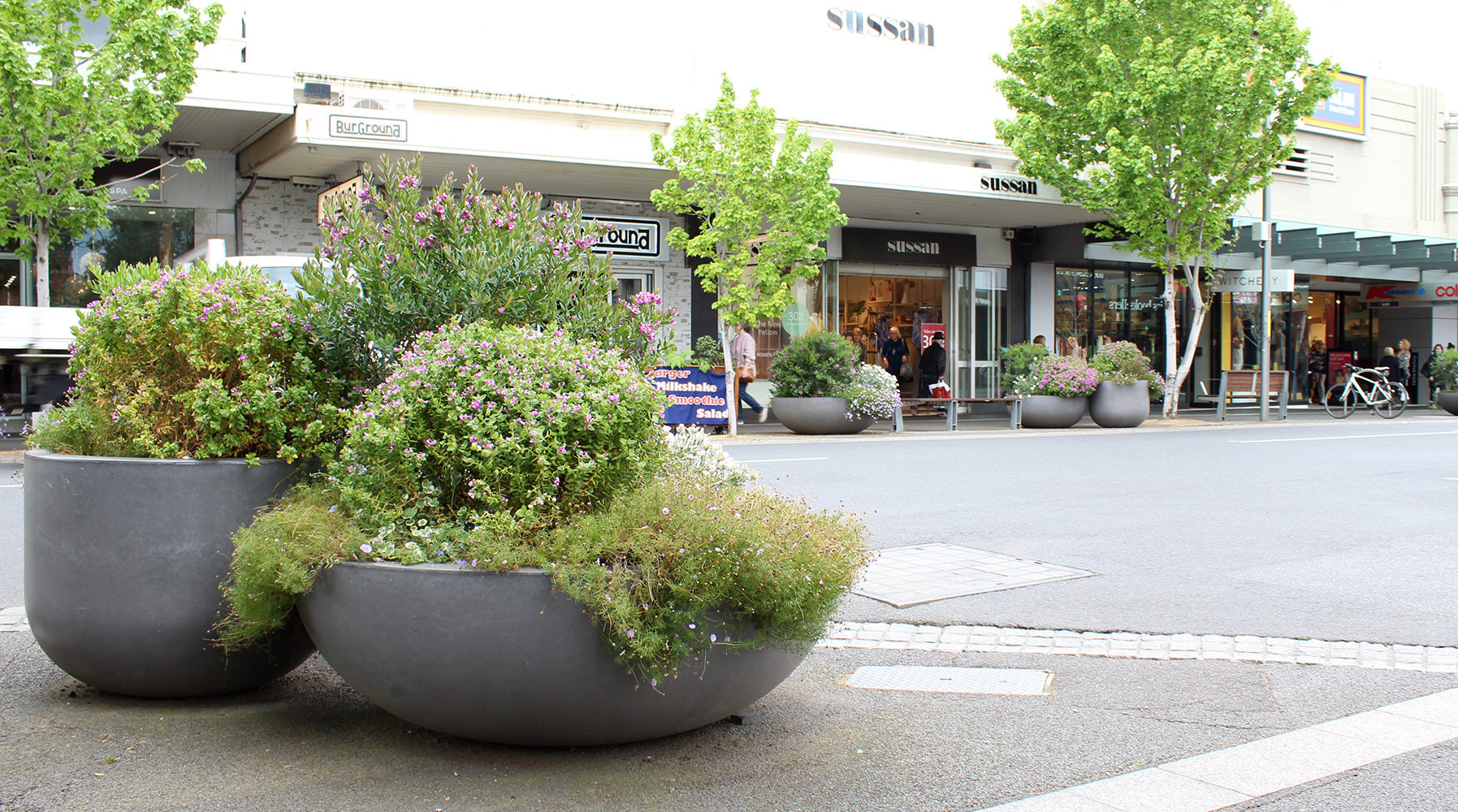 Moonee Ponds
Moonee Ponds under local Government City of Moonee Valley, is a lovely inner city suburb in Melbourne. It is perhaps best known for football, Queen's Park, as the birth-place of Steve Irwin and the home of the fictitious character Dame Edna Everage. Everage Street was named in her honour.
City of Moonee Valley ordered a collection of our charcoal U Bowls earlier this year to beautify Puckle Street. There is a variety of retail outlets and eateries in this main thoroughfare, and the introduction of landscape pots and greenery has had a positive impact on the local community's shopping experience.
Quatro Design supplied 27 900 Medium U Bowl Planters, 3 1200 Low U Bowl Planters and 1 1500 Low U Bowl Planter for this installation. The U Bowl pots were used in conjunction with aluminium and timber street furniture benches to create areas of rest and reprieve for shoppers.
A collection of small flowering shrubs and groundcovers in grey, mauve, lilac and white tones compliment the u-shape and charcoal colour of the pots. Polygala sp, brachyscombe sp, evolvulus sp and dichondra sp were clustered in the bowls, and their varying heights and creeping habits soften the surrounding street-scape.
We look forward to visiting Moonee Ponds again to see how the pots and plants are faring.
Quatro Design – where landscape meets architecture