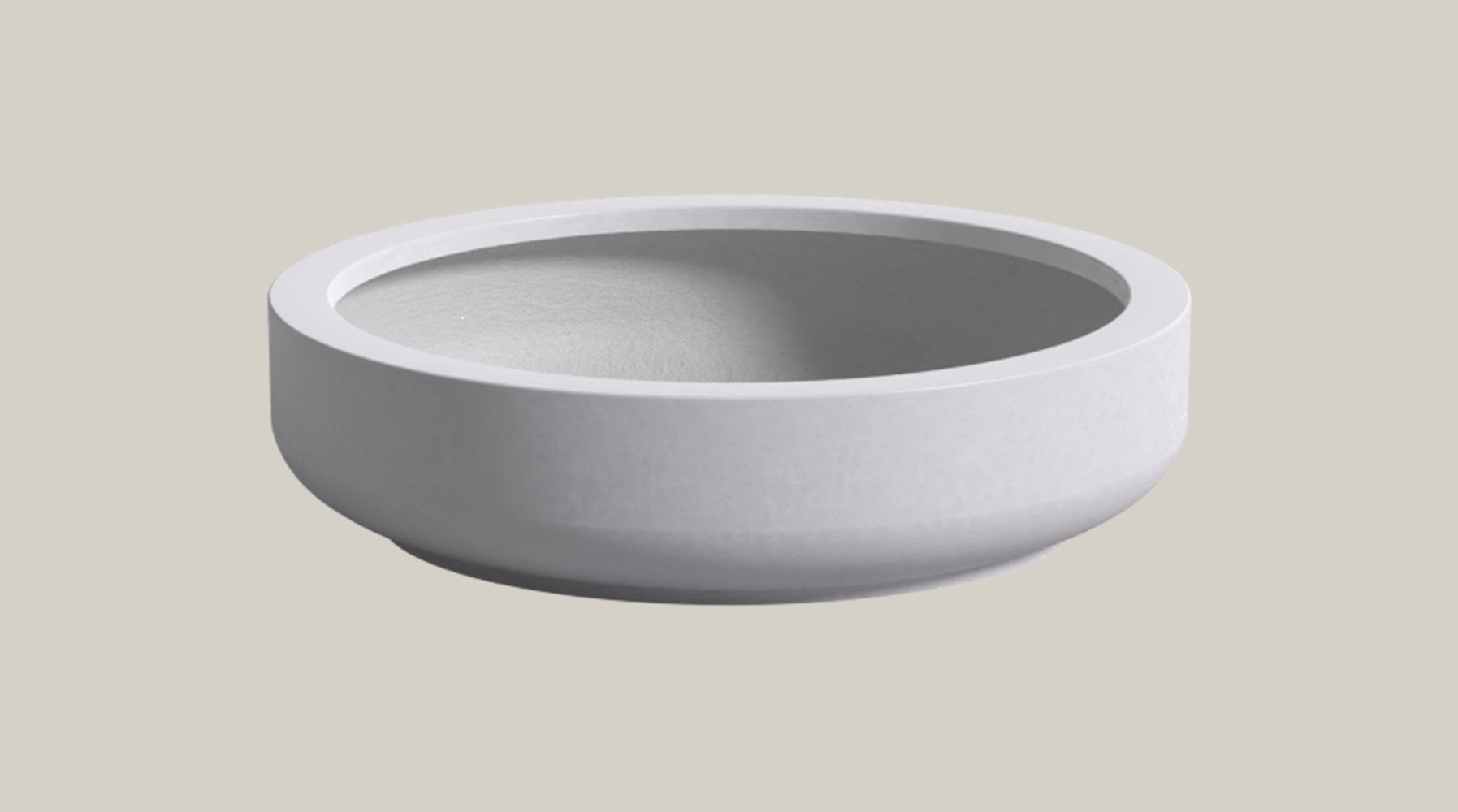 Quatro Super Bowl collection
When it comes to planter pots, we probably make the biggest in the world.  Up until recently our largest pot was the 2.2 metre diameter U Bowl at 1 metre high.
But here at Quatro Design, we like to push the boundaries in manufacturing GRC planters.  We've now released our new supersize bowl collection– ranging from 1.6 metres diameter up to a whopping 4 metres in diameter!
So what to call this new bowl collection?  Renee in Accounts suggested calling them 'Sumo' bowls while Chris who is one of the Quatro Design owners came up with 'Mega' bowls.  Then our estimator, Justin, topped the list with 'super bowls'.  So Justin wins — we're calling it the 'Super Bowl' collection.
Quatro Super Bowls are now available to order.