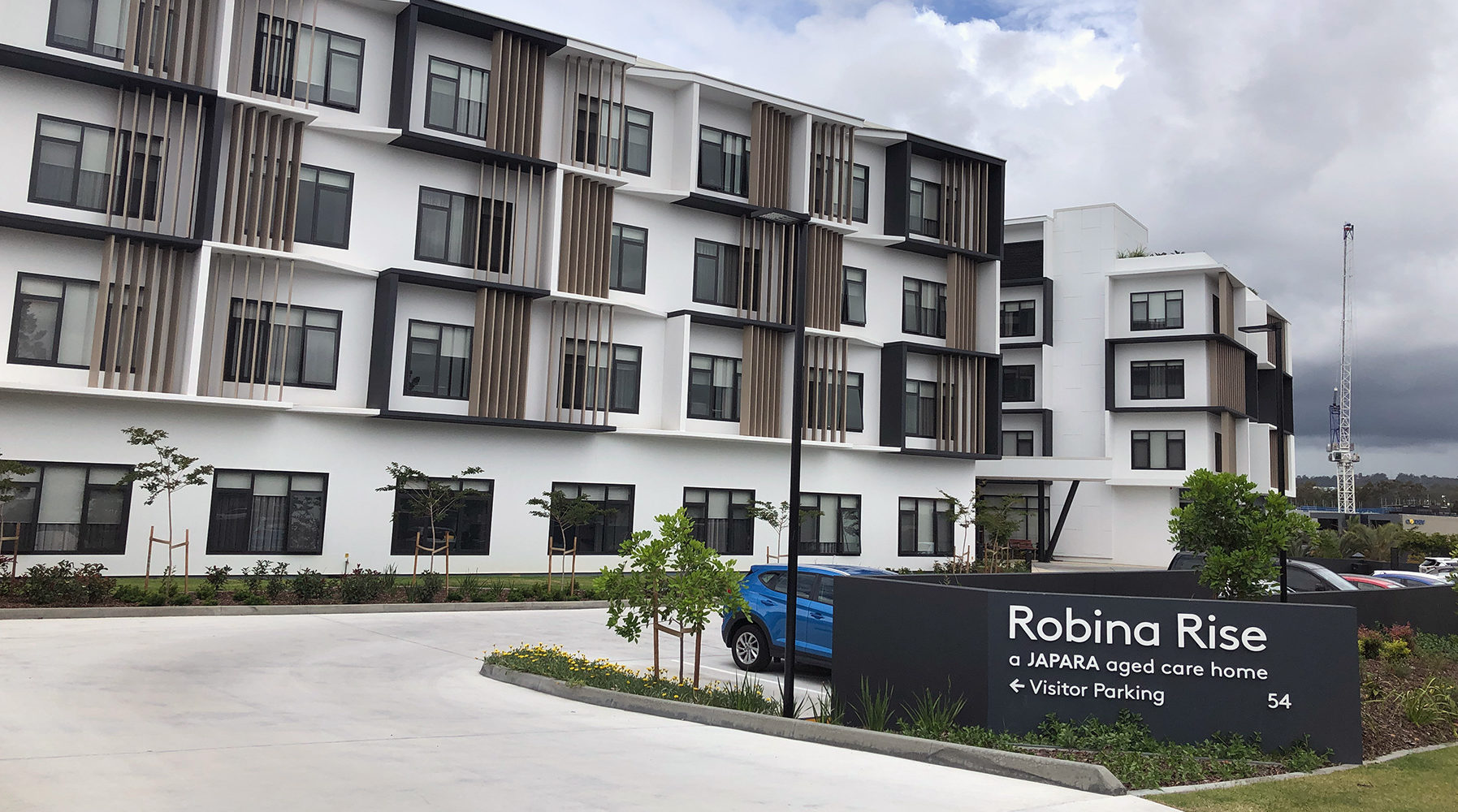 Robina Rise Aged Care
Japara is one of Australia's largest Aged Care providers, with their personal approach to each resident making them one of the most admired. Their latest offer, Robina Rise, spans over six levels and caters to the needs of 106 residents, boasting an on-site café, beauty salon, bar, theatre and a large rooftop garden.
Dale, who is responsible for all maintenance services at Robina Rise recently gave me a tour accompanied by his service dog Buster. Buster is well-loved by all the residents as he stops for chats and pats wherever he goes. 
Our 400 series troughs in white have been used on dining room balconies over three different levels and provide greenery to the rooftop garden. The dining room balconies are furnished providing an outdoor area for rest and relaxation during the day. 
Quatro Design supplied 2000x400x400 and 1600x400x400 planter boxes for this installation in addition to a 700 Designer Bowl that is yet to be converted into a water feature in one of the courtyard gardens.
It is lovely to see the quality of care that has gone into the construction and management of this aged care facility, and hope that the maturing green spaces in combination with Buster will continue to bring joy to all residents.