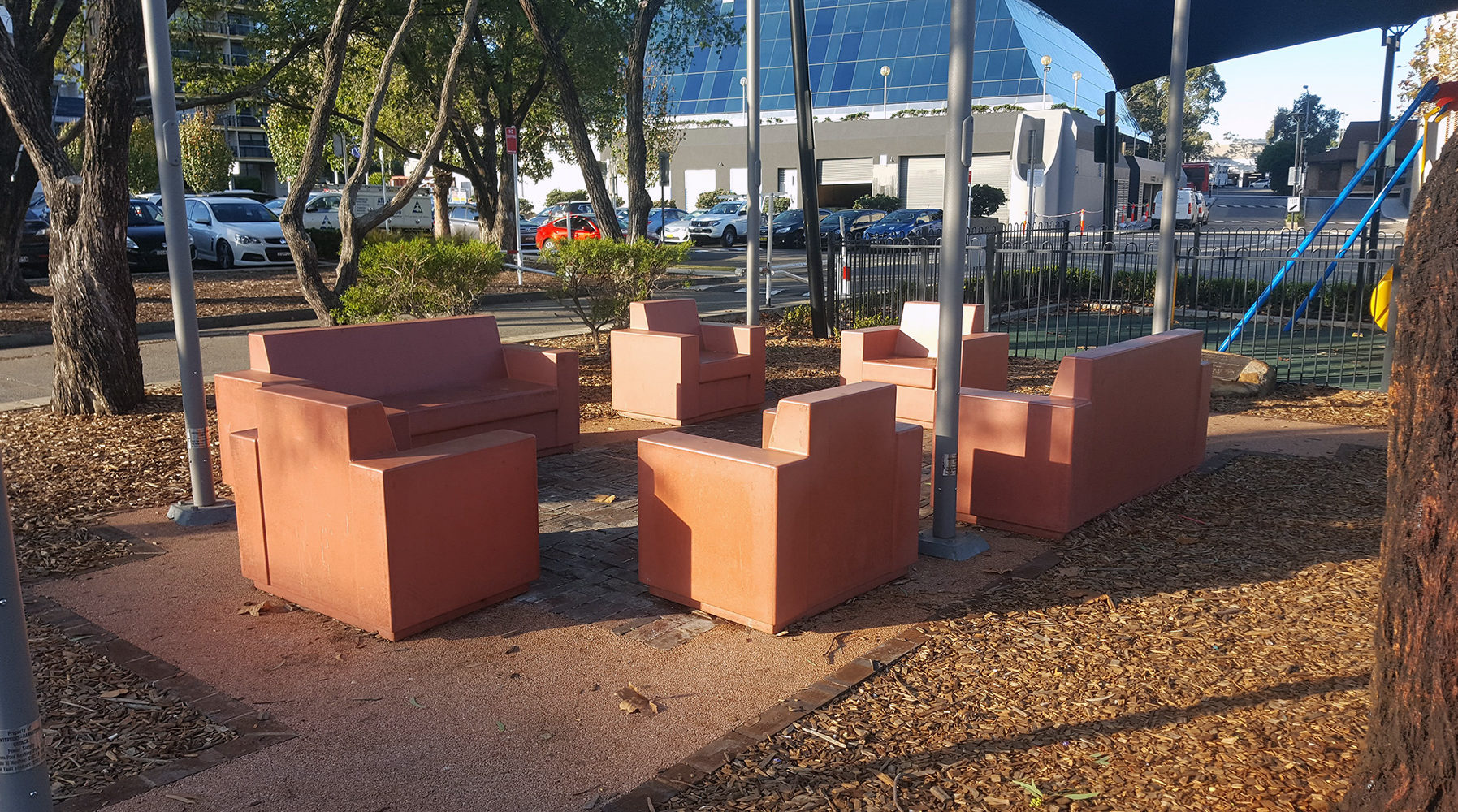 SOFFA GRC Lounge Suite
Former Australian Minister Paul Keating grew up in the Sydney suburb of Bankstown.  Today, Paul Keating Park within the City of Canterbury Bankstown honours his connection to the area.  A new addition to the Park is an outdoor lounge suite made in GRC concrete by Quatro Design.
Back in late 2016, we were contacted by the Council about making outdoor furniture for an "Outdoor reading room" in the Park adjacent to the Bankstown Library and Knowledge Centre.  The concept called for three-seater and single-seater sofas made in concrete.  We came up with several design options, one of which was accepted by the Council and subsequently ordered and made. 
Landscape Architect Adrian Webster at Canterbury Bankstown Council has sent us a photo of the installed seats.  He commented that the seats are being 'well used'.  
The single-seater and three-seater sofas, together with a matching footstool, are now standard Quatro Design products.  We've called the collection 'Soffa' which is the Swedish word for 'sofa'.