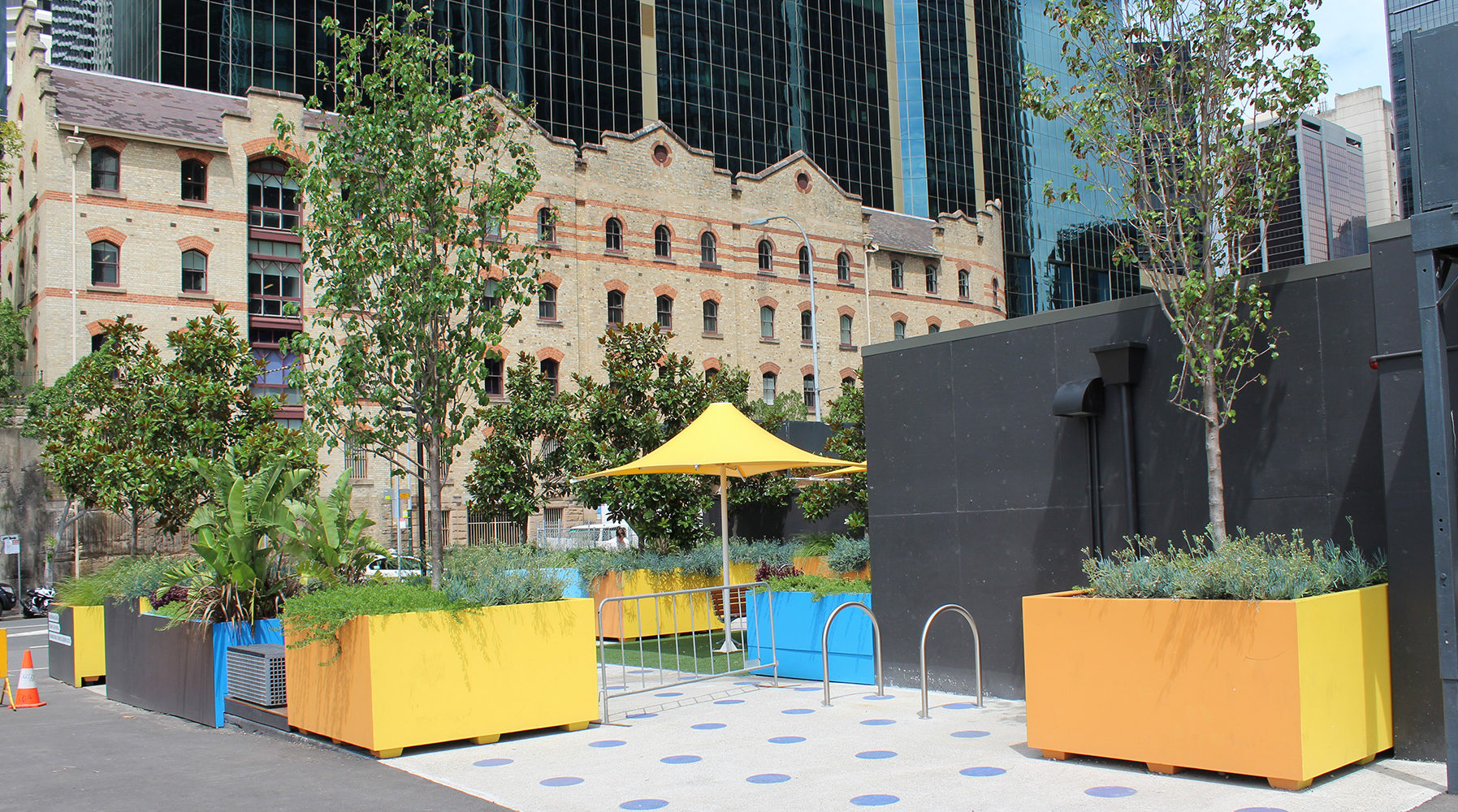 the streets of barangaroo
Barangaroo is Sydney's newest neighbourhood, and many of the streets within are quite literally the city's newest roads. The first building was completed in July 2015, when the first section of Barangaroo was opened.
As tenants started moving in so to did the streets start to open to pop-up food vendors and a trickling of restaurants and bars. To aid in the greening of what is still a construction area, Quatro Design was commissioned to supply a number of its Civic planters in painted finishes, the largest being the 2000 Civic square planter. These colourful break-out areas enable people to sit and enjoy the views and sample the neighbourhood street food.
Further sections of the South precinct will progressively open until its fully completed in 2021.