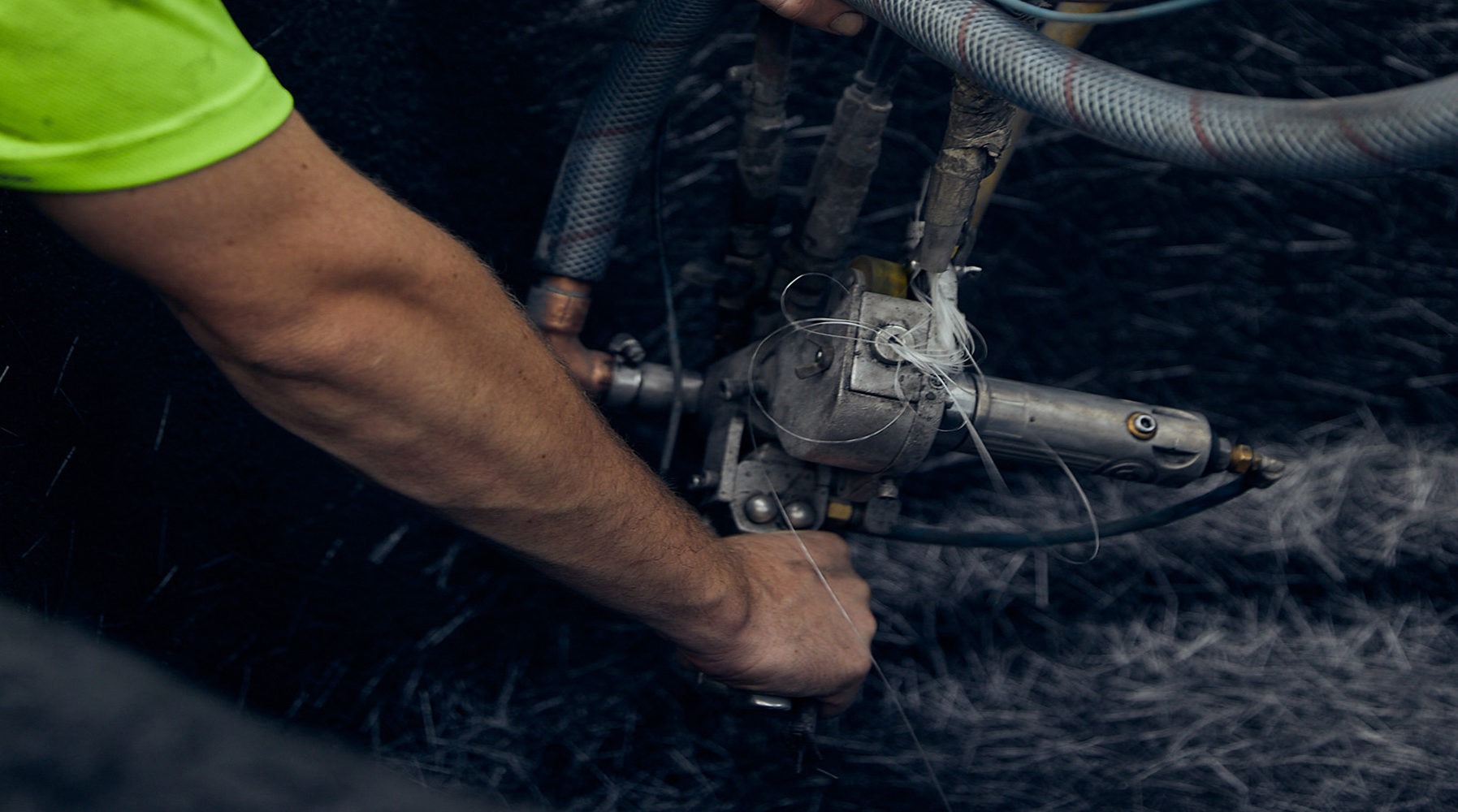 world of concrete expo in las vegas
'What happens in Vegas stays in Vegas' isn't necessarily true. Last week I returned to Australia after visiting in late January the enormous World of Concrete Expo held annually in Las Vegas.
It took me almost two days to see most of what's on display — which is just about anything and everything to do with concrete.  Three massive halls of the Las Vegas Convention Centre are filled with stands and exhibits by concrete equipment manufacturers and concrete product suppliers. Plus there's a large outdoor display area.
The glassfibre reinforced concrete industry was represented by NEG, a Japanese manufacturer of alkali-resistant fibreglass used in GRC products.  Also on the stand was Ian White of Power-Sprays which supplies equipment for the GRC industry. Later on during my trip I visited the Power-Sprays factory in the U.K.
Of particular interest to me were the displays of decorative coatings available for concrete. All sorts of special-effects can be achieved on concrete surfaces using dyes, stains, epoxy coatings, metallic additives, etc. We'll be looking at how we can incorporate some of these effects into our products.
Overall it was a very informative and worthwhile show to attend.  And then there's all the other attractions in Vegas. Highlights included going to the top of the half-size Eiffel Tower, and then watching from there the Bellagio water-fountain show set to music. Truly spectacular!