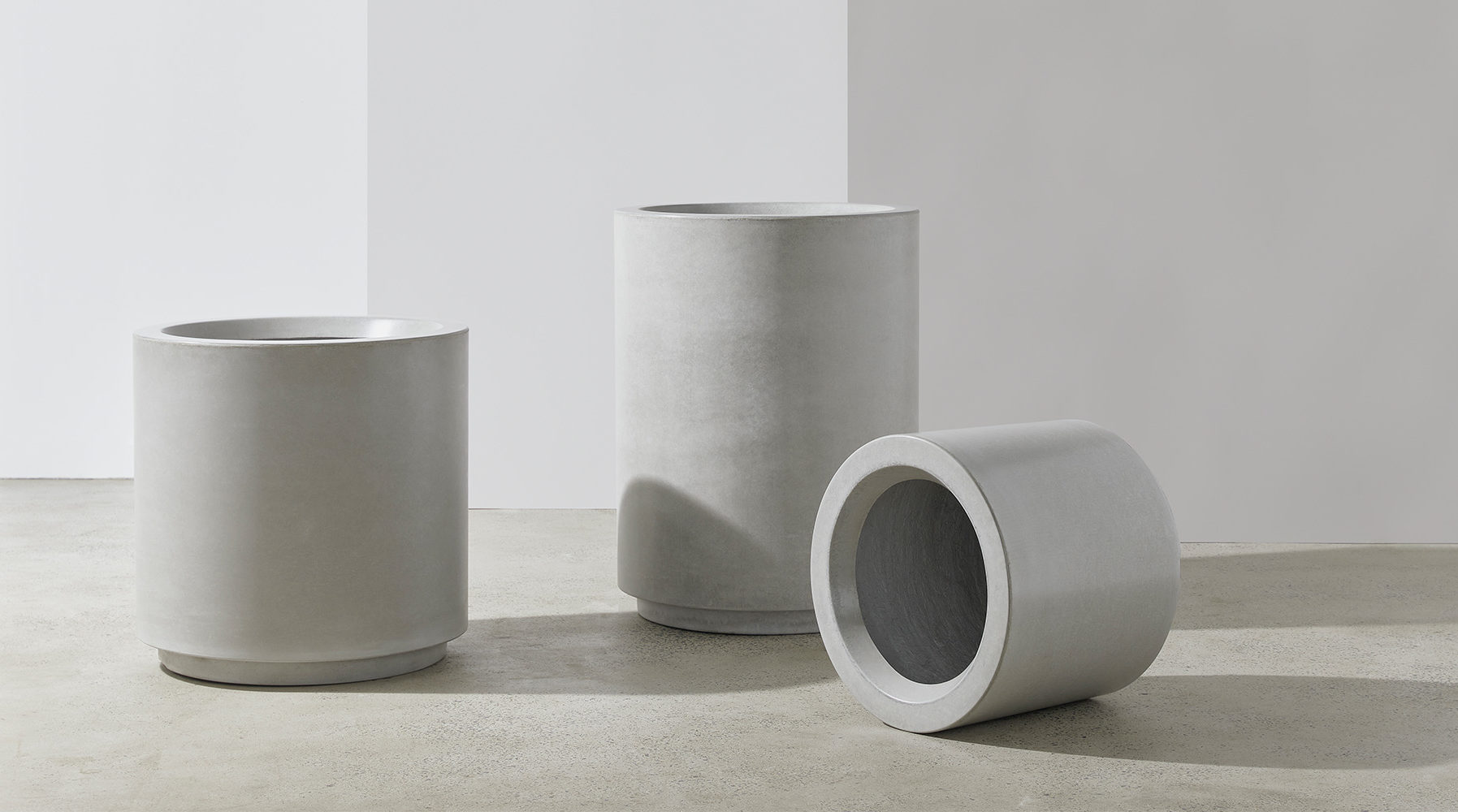 Cylinder
Subtle sophistication
Our extensive Glassfibre Reinforced Concrete (GRC) Cylinder collection has near unlimited applications due to its sophisticated and contemporary design. The signature recessed base adds a robust and angular detail.
AUSTRALIAN MADE: Our entire product range is made to order at our large and modern factory in Murwillumbah, NSW and we deliver Australia-wide.
All Quatro Design Cylinders come standard with complimentary clear acrylic-based internal waterproofing and have drainage holes installed (unless specified without).
Drainage holes are covered with drainage cells and geofabric filterwrap to prevent holes from blocking. (The 600 Cylinder comes standard with a DrainEZE drainage hole screen).
Our GRC material is not combustible in accordance with the CSIRO Combustibility Test AS 1530.1-1994.
Click on each pot below for more information. For customised colour, surface finish, drainage and waterproofing options visit our Colours & Accessories page.