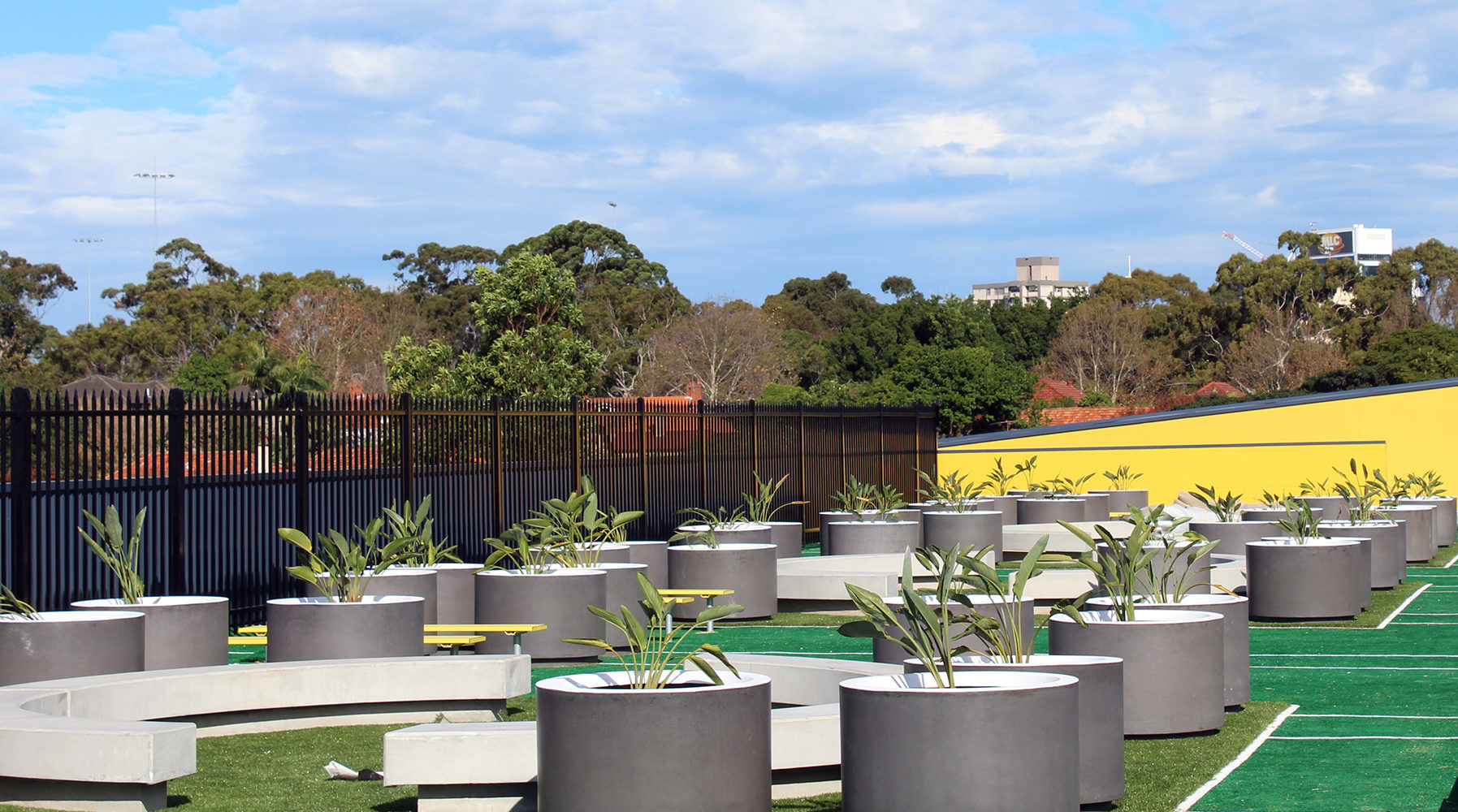 Anzac Park Public School
Anzac Park Public School opened its door at the beginning of the school year in 2016.
This highly anticipated new school for the lower North Shore of Sydney saw Quatro Design build and supply a number of 900 low cylinder pots, custom bench seats and matching planters in GRC for the new rooftop terrace. GRC's lightweight properties make it the perfect building material for rooftop projects.
Designed by Tyrrell Studio.
Construction by Lipman.