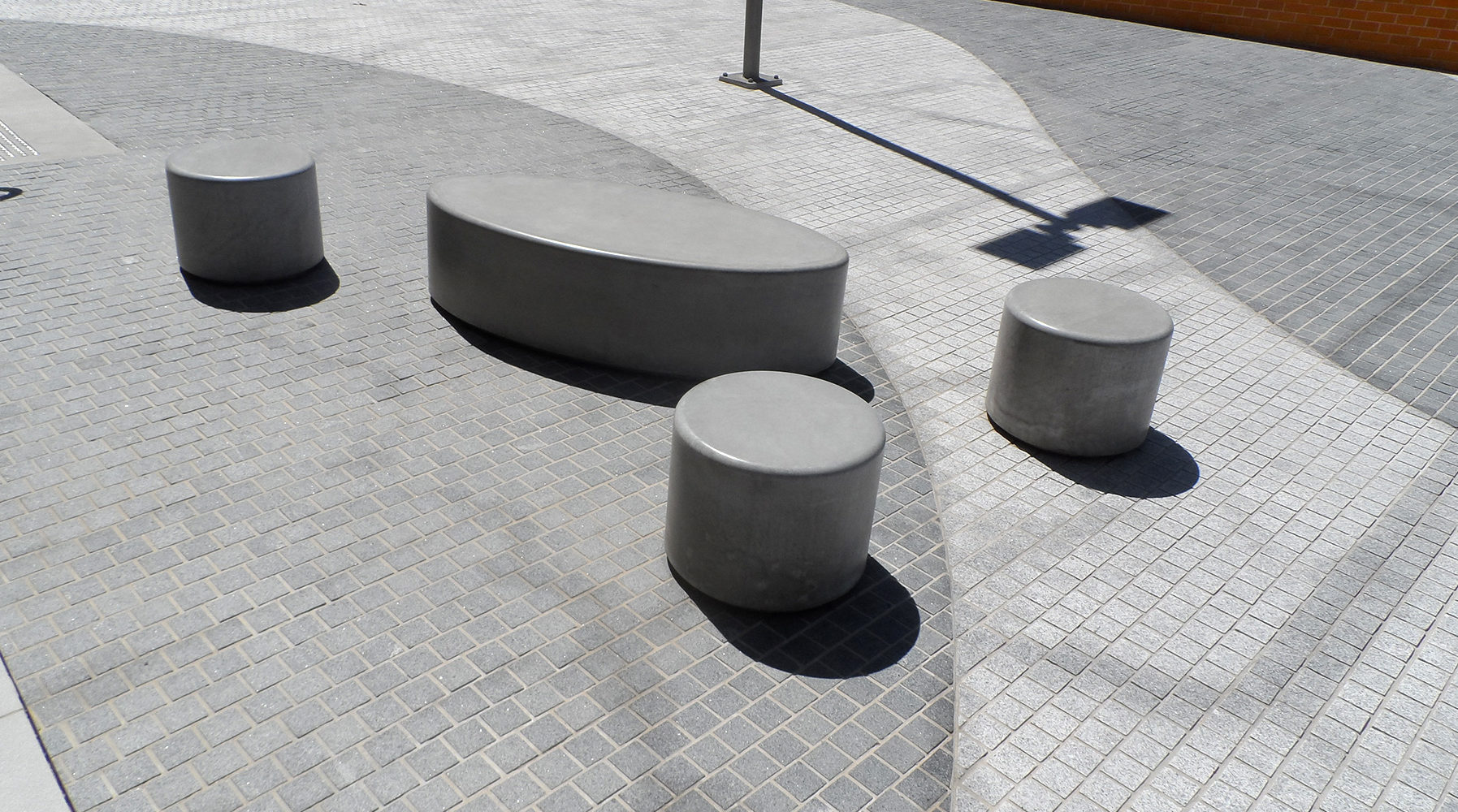 Australian Hearing Hub at Macquarie University
For the Australian Hearing Hub at Macquarie University Quatro Design worked closely with Profile Landscapes in developing and manufacturing a range of glassfibre reinforced concrete bench seats.
Originally specified by Lorna Harrison Landscape Architects in precast concrete, Profile Landscapes having worked with us previously, saw that the lightweight nature of GRC would be easier to manage on such a large site, while the production and curing time would see faster delivery.
In total we supplied 10 oval & 37 cylindrical seats with an anti-graffiti coating for the project, and have now incorporated the design into our own street furniture collection called POD.