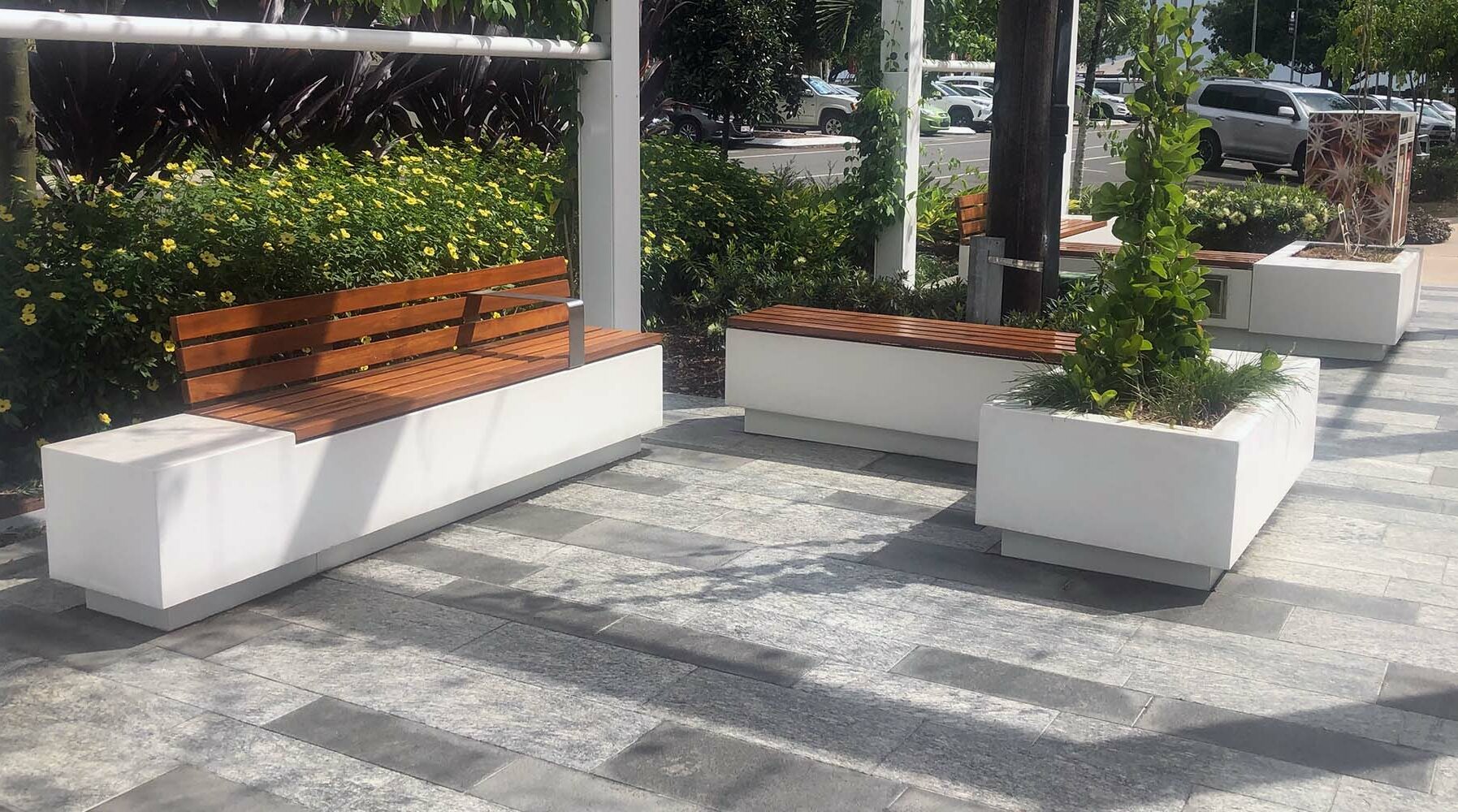 Cairns Florence Street Upgrade
Cairns Regional Council recently completed their Florence Street Link project. This bustling street provides an important link between tourism and cultural attractions like Munro Martin Parklands, Cairns Performing Arts Centre, Cairns Aquarium and the Esplanade Parklands.
The upgrade addressed safety and pedestrian connection issues by replacing two roundabouts with signalled intersections and the street scape was enhanced with a modern tropical landscaping theme.
We collaborated with Council's design team to design and manufacture a custom street furniture and planter suite to provide pedestrians with areas of rest whilst moving through the link. Our custom Glassfibre Reinforced Concrete (GRC) benches with attractive timber inserts was designed as a modular seating range to provide the landscape team with multiple configuration options within the street scape.
The custom seat planter units with trellis wire structures allow vines to grow up along nodal points and compliment the existing landscape design theme at Munro Martin Parklands.
Under-seat LED strip lighting was included in all custom bench seats and provide attractive ambient lighting to the street scape at night.
We look forward to seeing the attractive tropical landscape mature over the coming years and are proud of the small role we played in proving modular bench seating and planters for the community to use as an extension of the surrounding parklands.
Link: