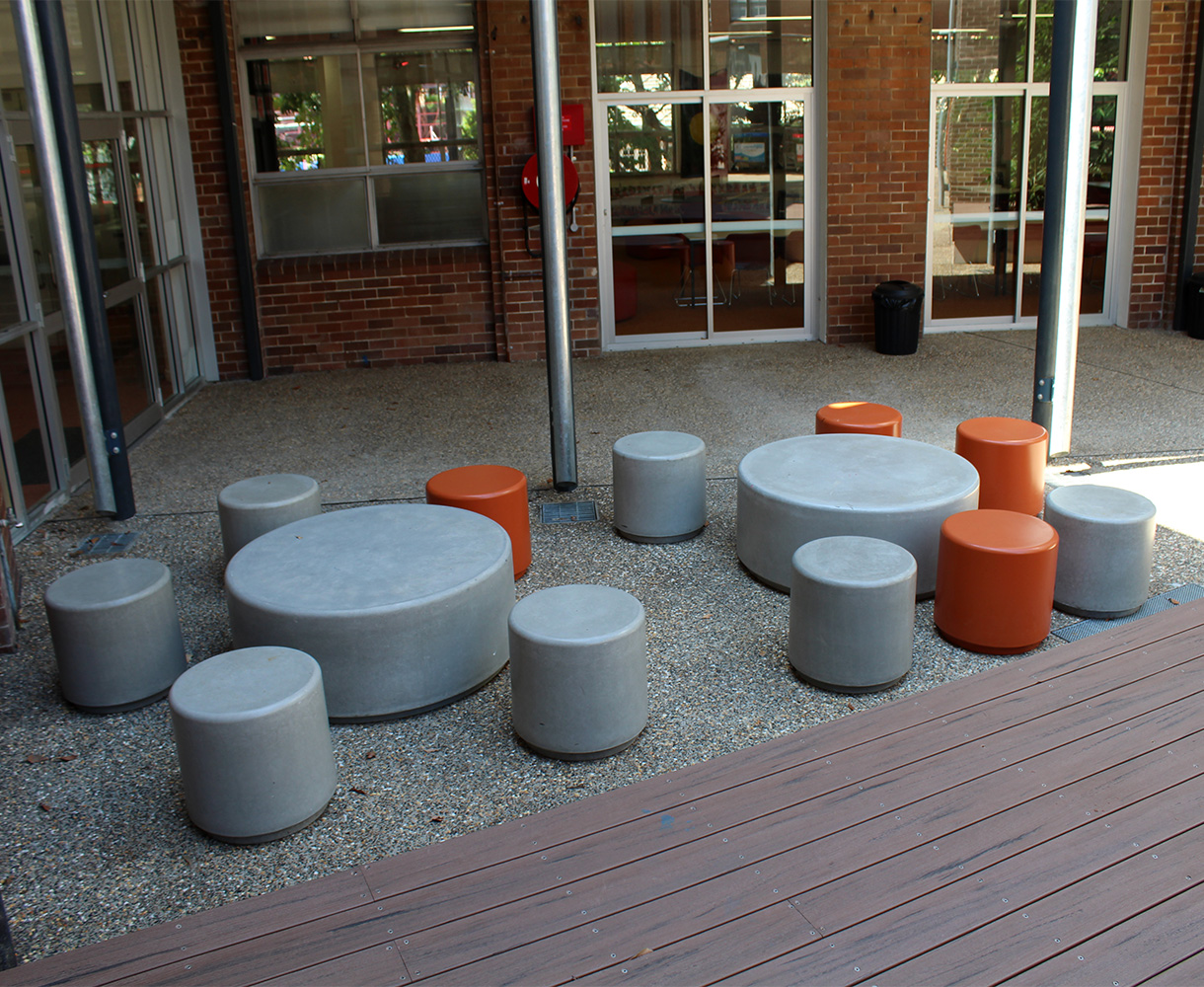 Cammeraygal High School
Cammeraygal is a new high school on Sydney's North Shore at Crows Nest.  It was the original site for North Sydney Girls High School when it opened in 1914, and then in more recent years it was one of the seven colleges comprising the Northern Sydney Institute of TAFE NSW. The site is now a regular high school again.
Recent refurbishments by Project Co-Ordination saw Quatro Design provide a number of GRC (glass fibre reinforced concrete) elements for the project, including bench seats, and multiple units from our Pod range in various colours.