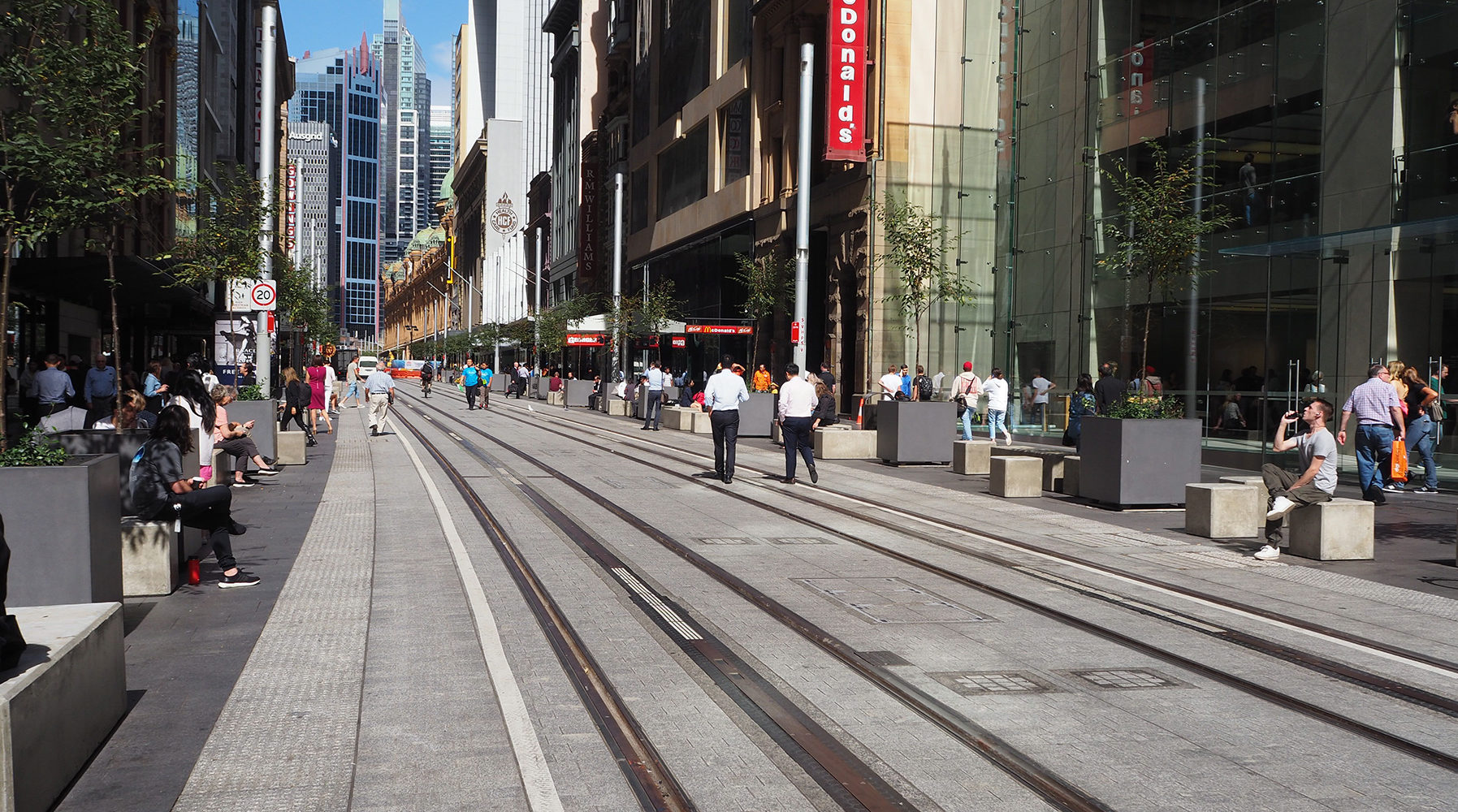 George Street, Sydney
Sydney Light Rail's transformation of George Street in the city's CBD includes seventy-five Quatro Design planter boxes made in GRC concrete.
In October 2017 we were approached by Sydney Light Rail to supply 75 custom planter boxes before the end of November.  We said we could do it within the time-frame, and received the go-ahead in late October.  This meant fabricating four moulds for the planters on 75mm high feet and then making four planters per day.  Delivery required two semi-truck loads with the planters stacked two-high.
The planters were delivered on schedule, installed and planted out ready for the opening on 5 December.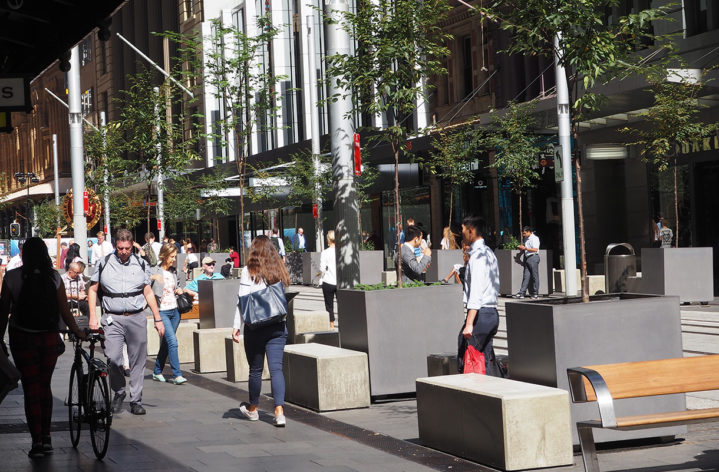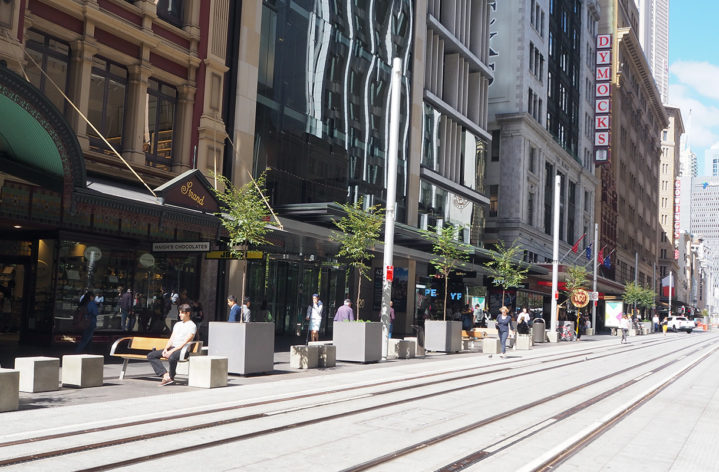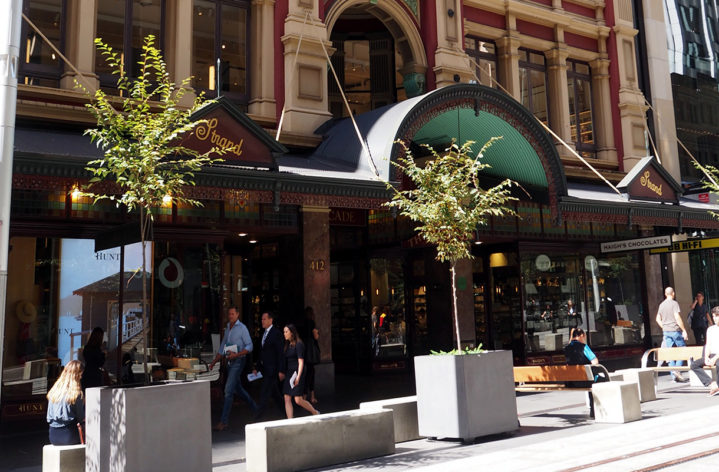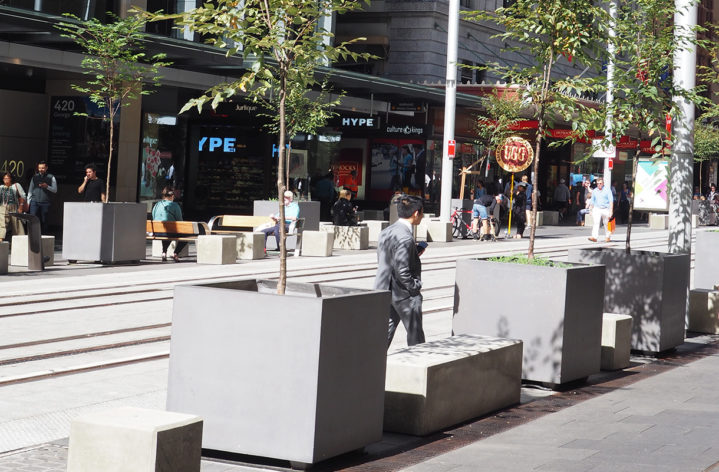 Custom Planter Boxes for Sydney's Light Rail Transformation
George Street