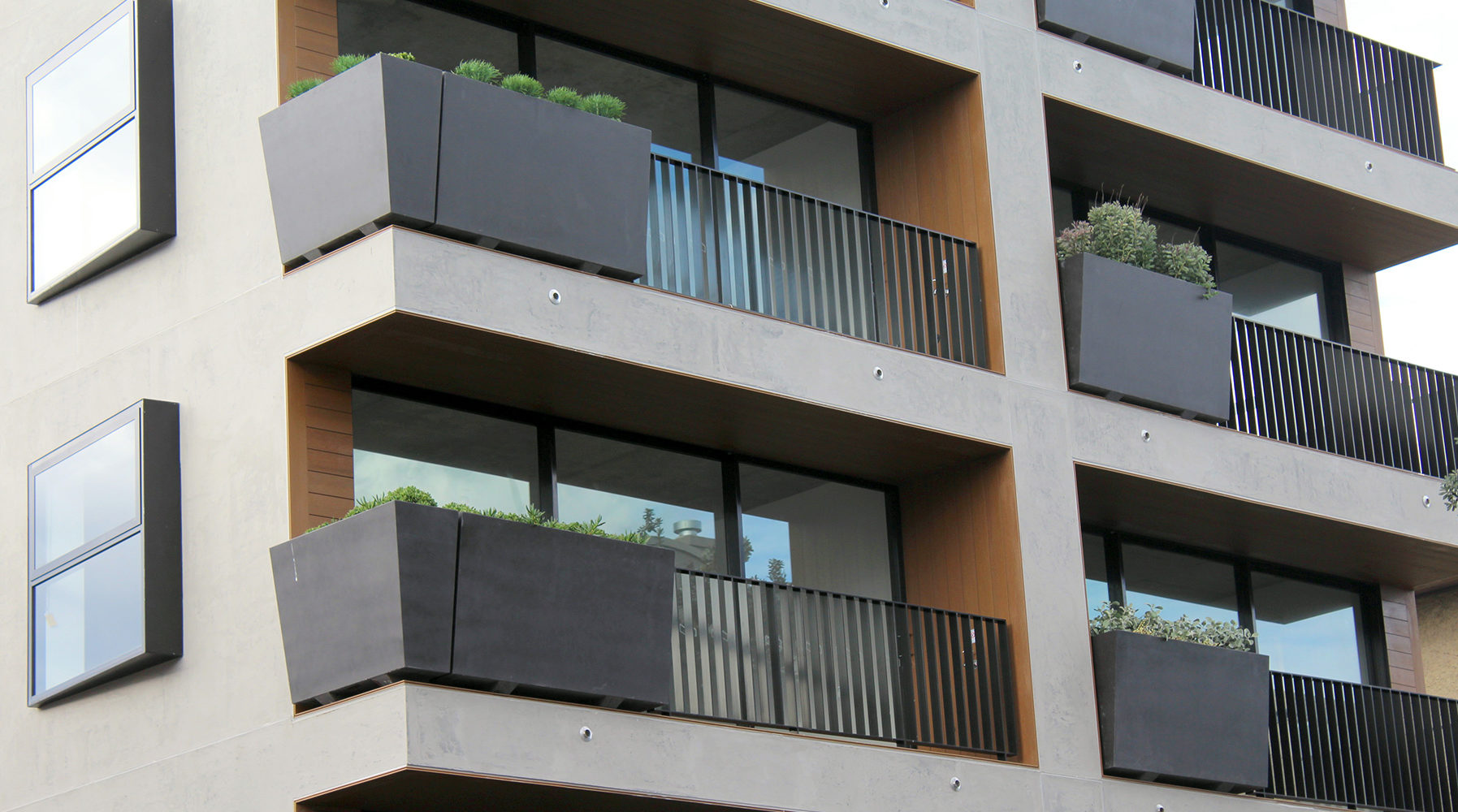 Hall St Apartments, Bondi
The design called for rectangular, tapered planter-boxes sitting on the balcony edges of this new multi-level apartment building in Bondi.
The builder, Richard Crookes Constructions, contacted Quatro Design, to see if the planters could be made in GRC (Glassfibre Reinforced Concrete) rather than steel as specified.
We worked with the architect (Penny Fuller of Silvester Fuller Architects) and Richard Crookes Constructions to refine the design and engineering issues, and in early 2016 the GRC planters were installed.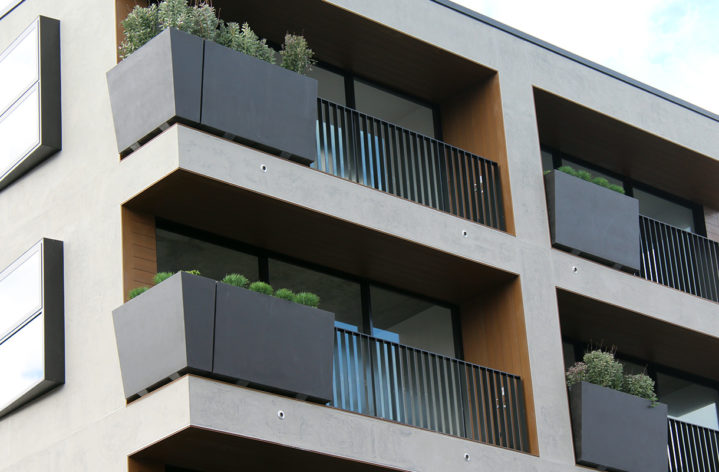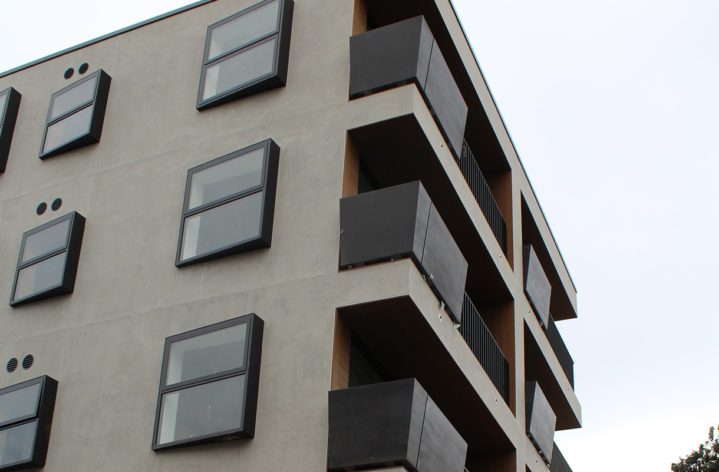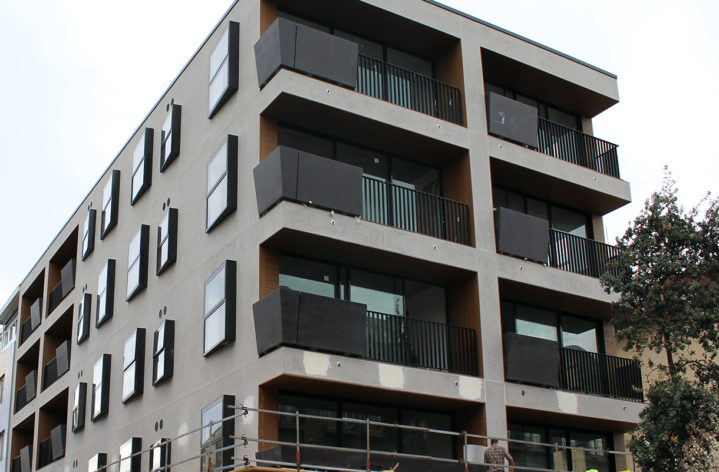 Custom Balustrade Planters
Hall Street Apartments, Bondi