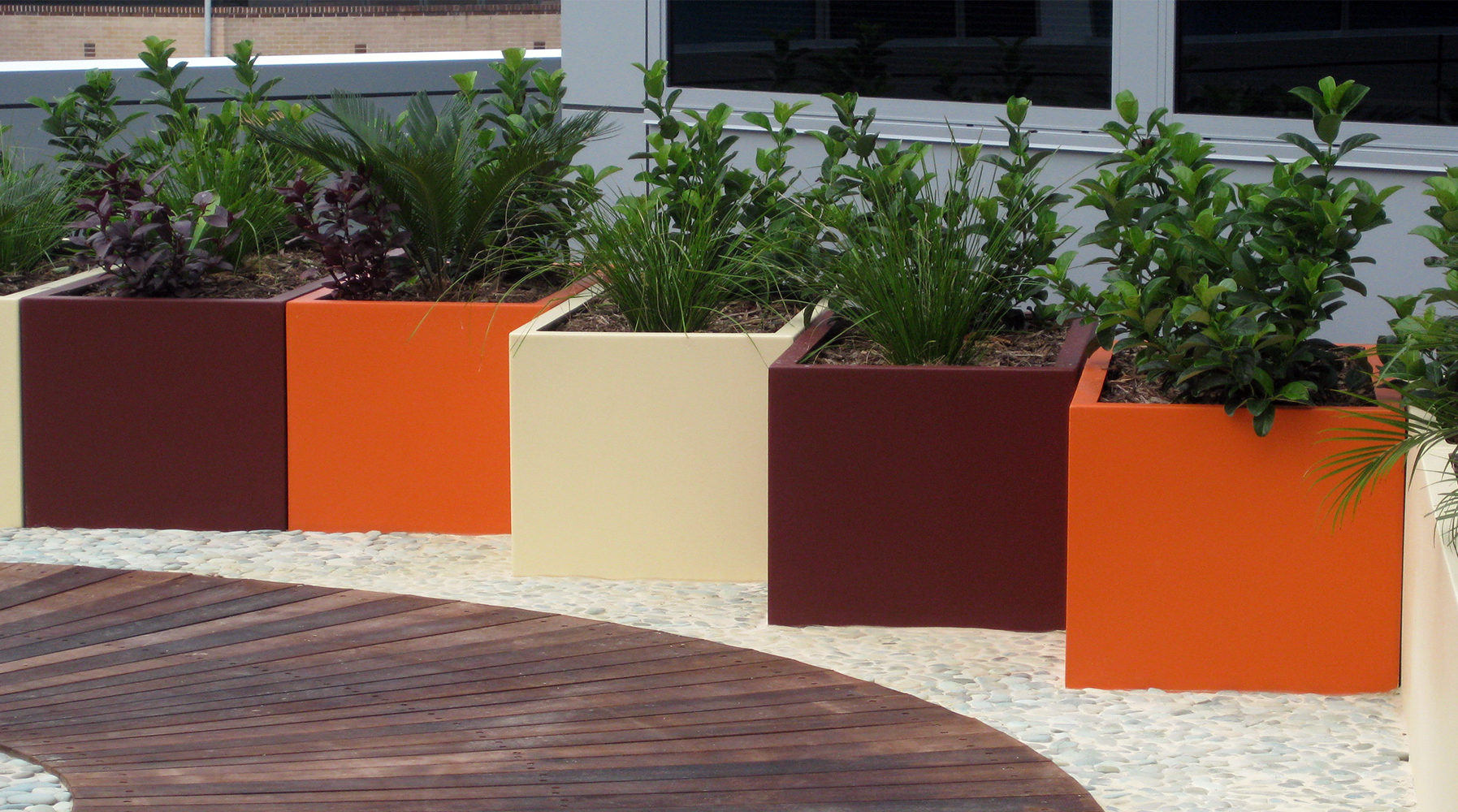 Macquarie Private Hospital, Sydney
The recently completed Macquarie Private Hospital in Ryde, Sydney, features a rooftop garden with GRC trough planters supplied by Quatro Design.
Taylor Brammer Landscape Architects specified Quatro planters for the project, and installation was by Landscape Solutions.
The 1.2 metre and 1.8 metre planters were from Quatro's 600 modular series.
To achieve the bright orange and deep red colours, the planters were painted rather than having colour oxides added to the GRC during manufacture.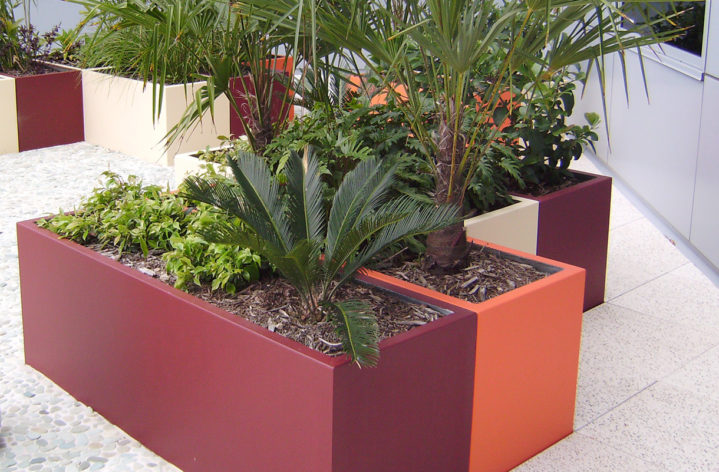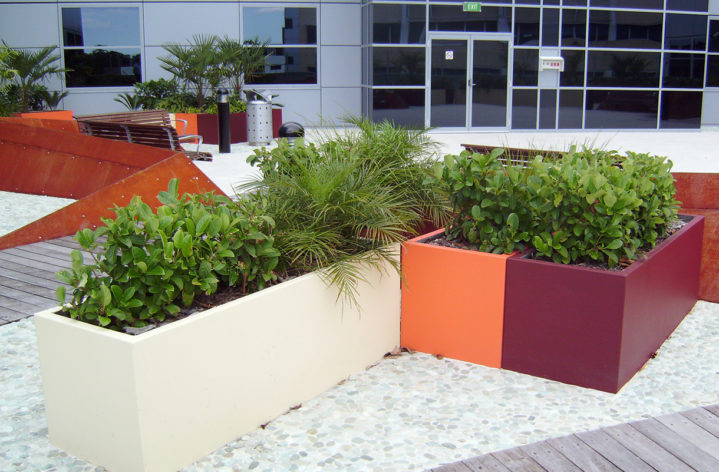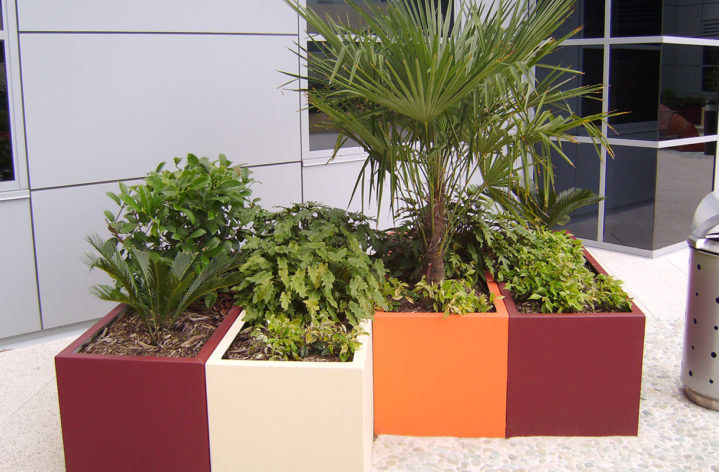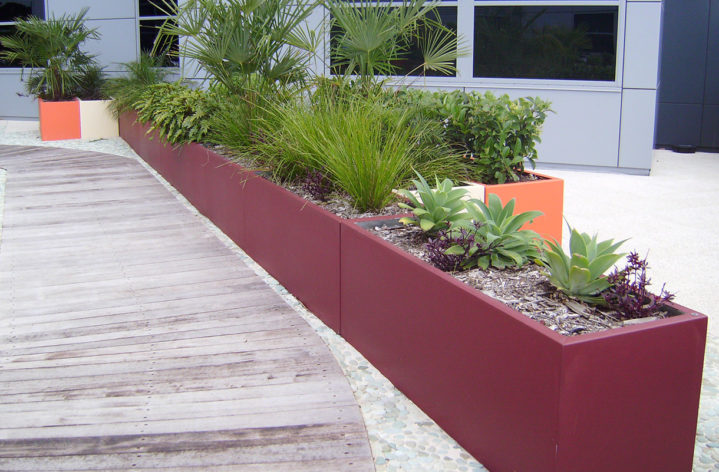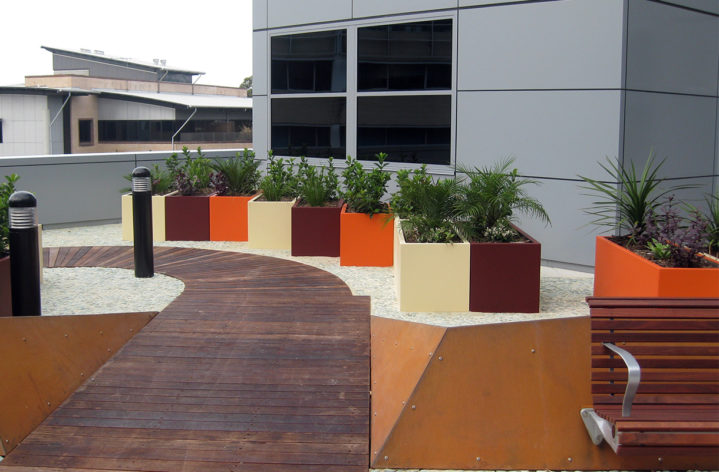 Modular Sophistication
Our 600 Modular Series