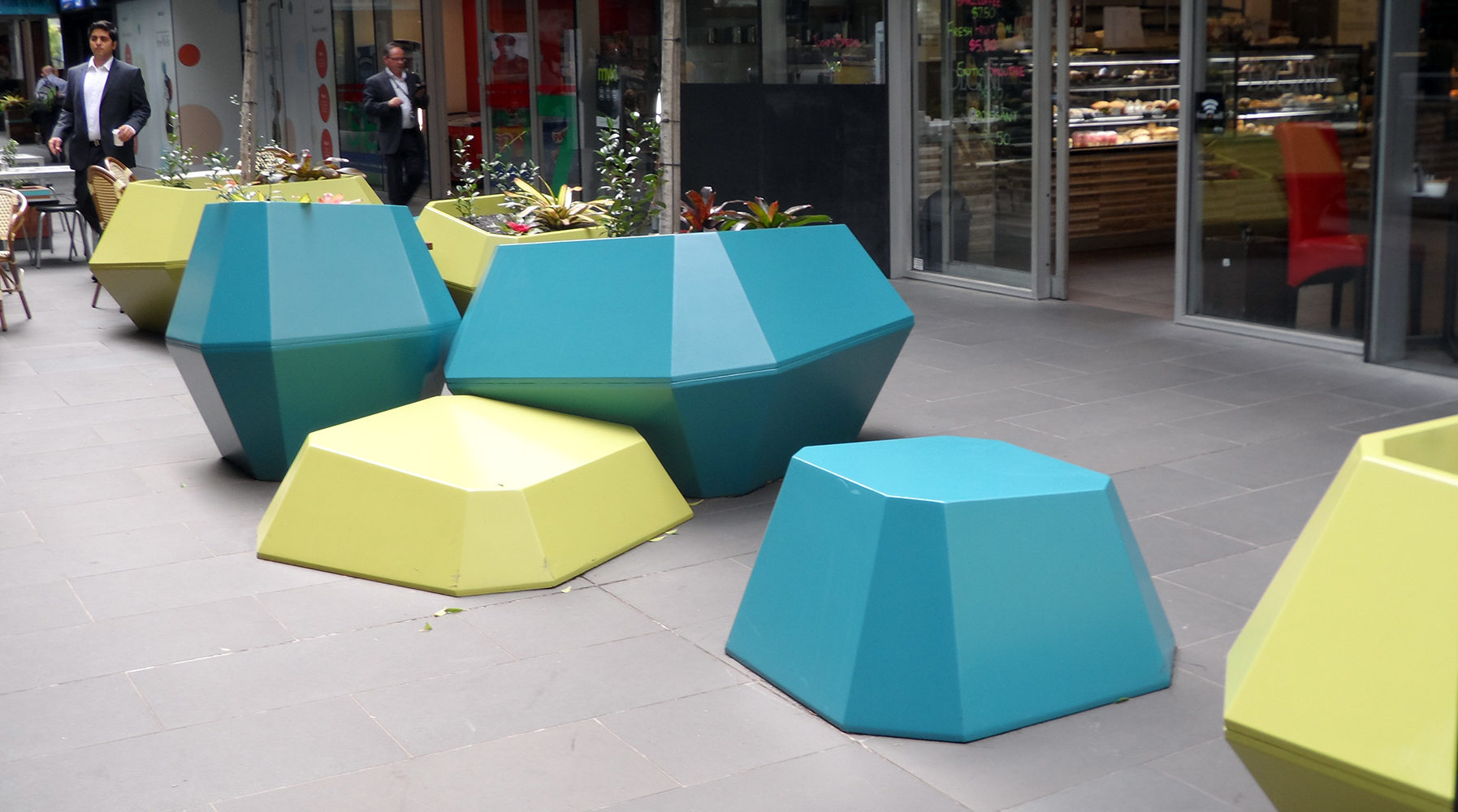 Madame Brussels Lane
Located at 50 Lonsdale St in the heart of Melbourne's CBD lies Madam Brussels Lane. A revitalized retail precinct named after the notorious Melbournian, Madame Brussels, brothel owner and resident of Lonsdale Street.
It was a delight to work with Place Partners in helping to create a vibrant urban space using planters and street furniture from our Gem range. The brightly coloured, playful & fun Gem pieces stand alongside our GRC rectangular and cube planters .
The large 1200 x 1200 cube planters had timber bench seats attached, while the smaller scale trough planters had timber 'slips' made for an outer cladding, adding warmth to a predominantly concrete environment. We also modified the 1500 Gem planter to incorporate bench seating.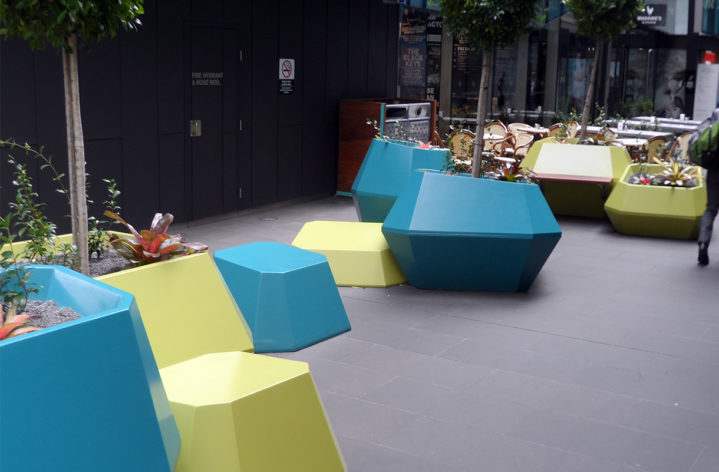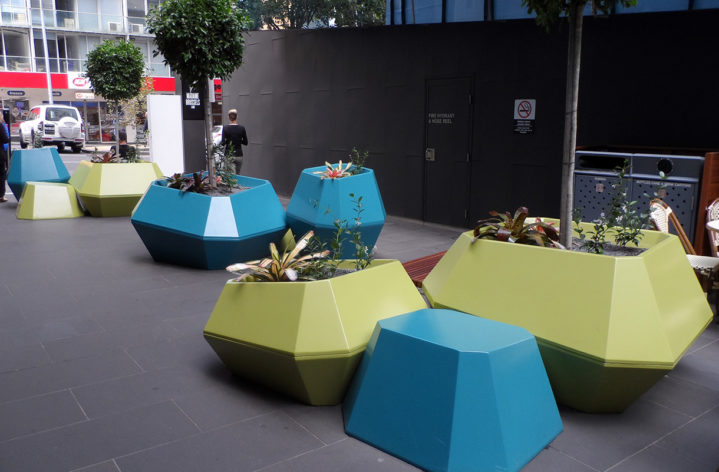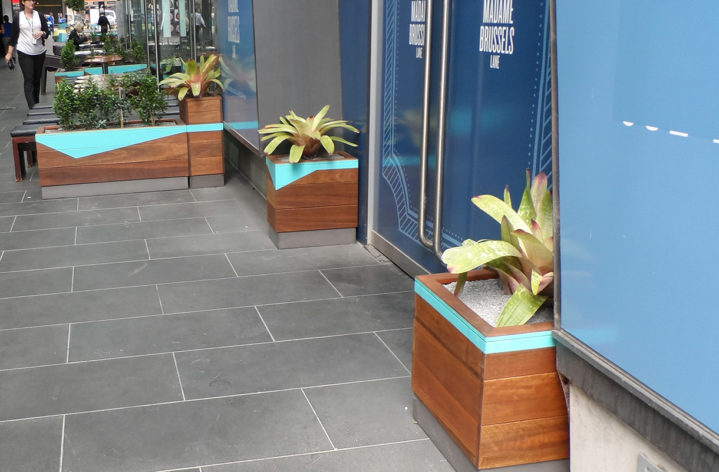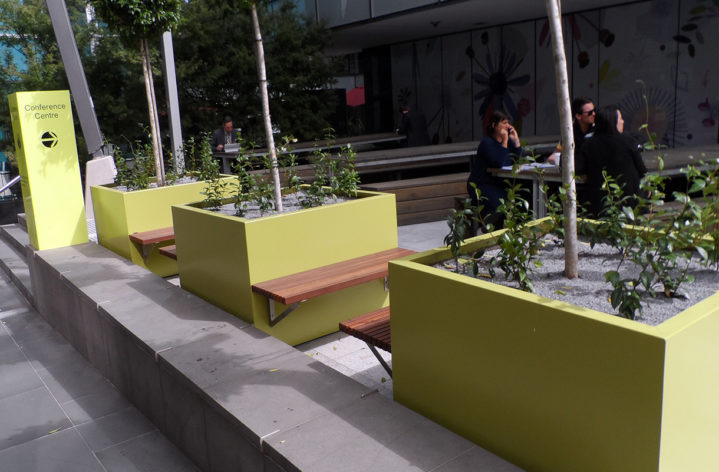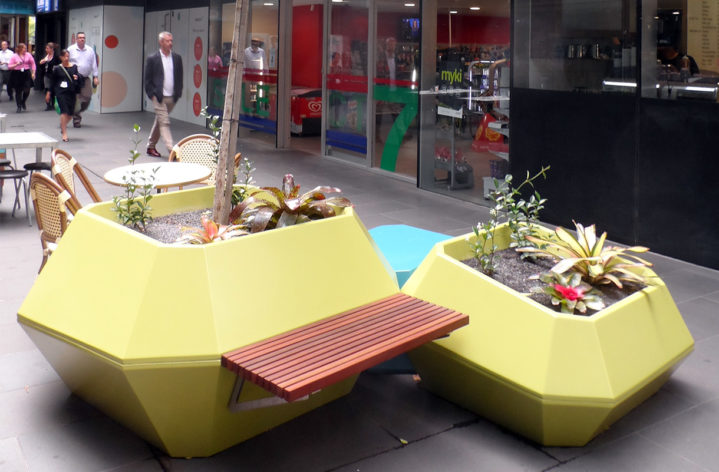 Colourful, Playful and Fun
Our Modified Gem Planter with Integrated Bench Seating