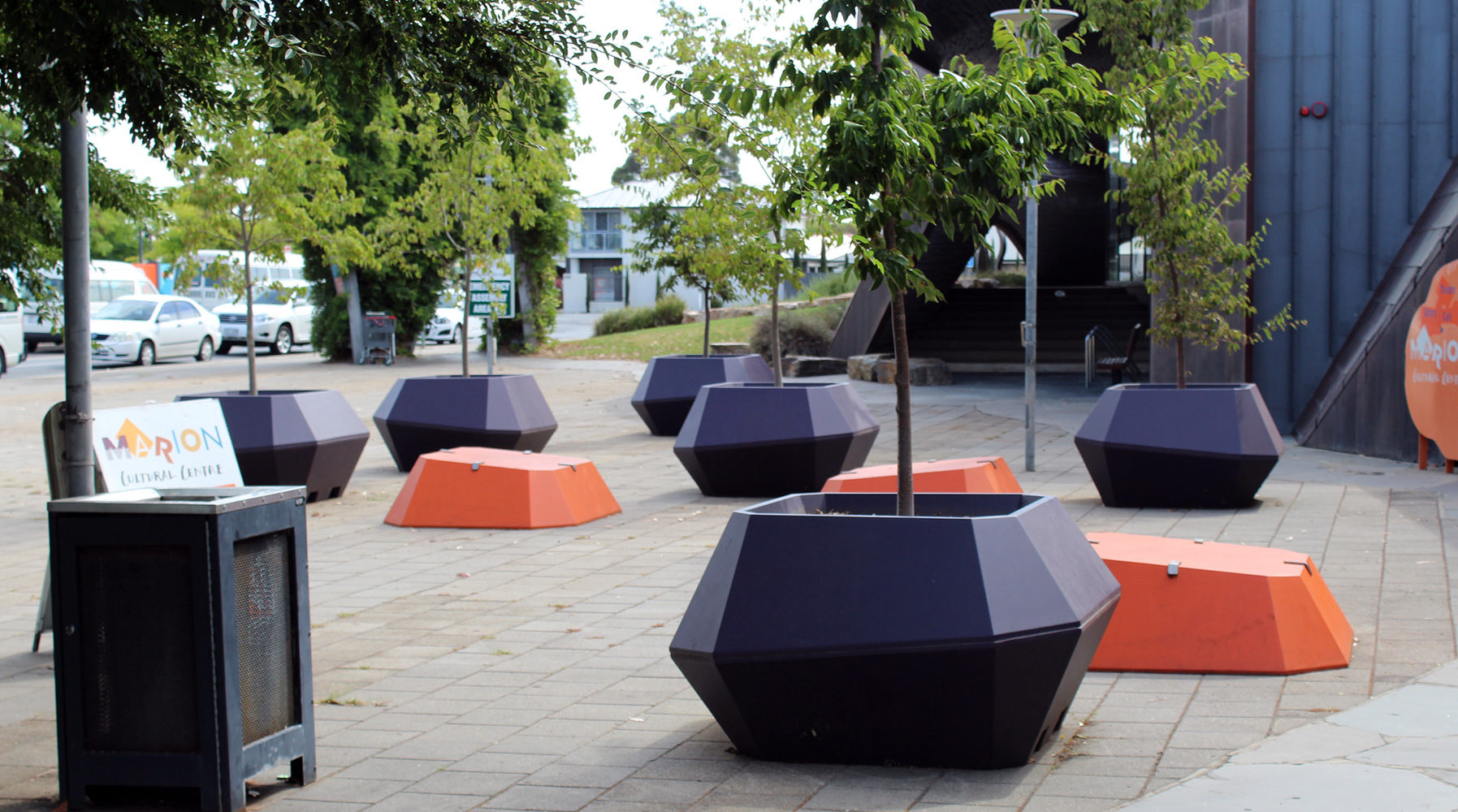 Marion Cultural Centre
The Marion Cultural Centre in the Adelaide's City of Marion opened is a cultural meeting place for the local community.  Recently its plaza area outside the main entrance was enhanced with the addition of Gem planters and seating made by Quatro Design.
The Gem planters and seats reflect the striking façade and external features of the building which houses a library, information centre, art gallery, multipurpose space, cafe, workshop space, multipurpose performance hall and plaza.  The Gem's were made in GRC concrete, and then painted to complement the building's colour scheme.
To enable the Gem planters to be moved if necessary, we formed channels in the base to enable lifting by forklift.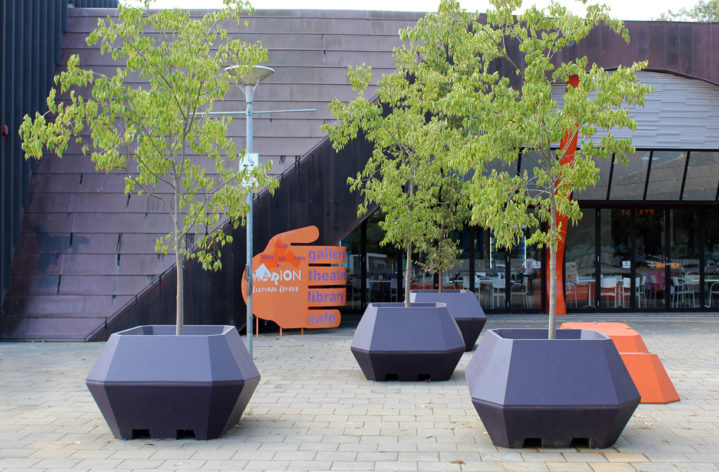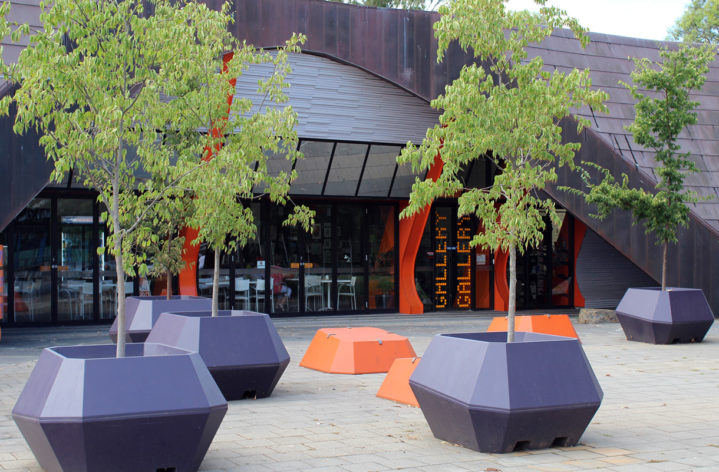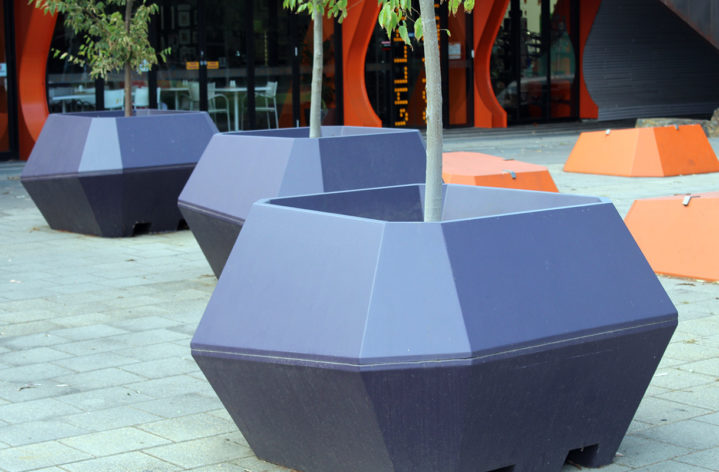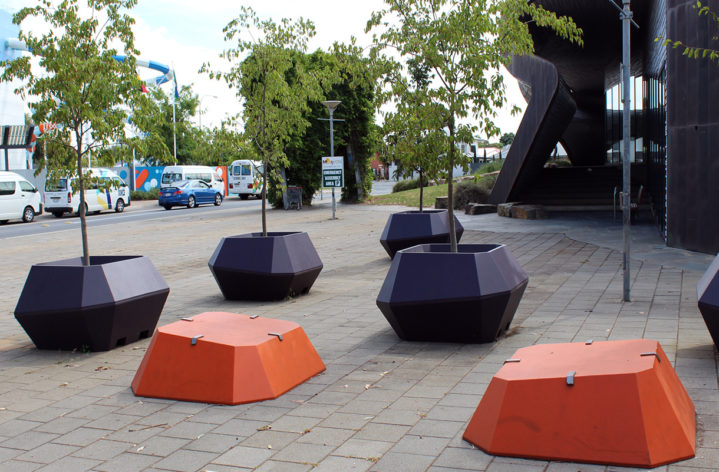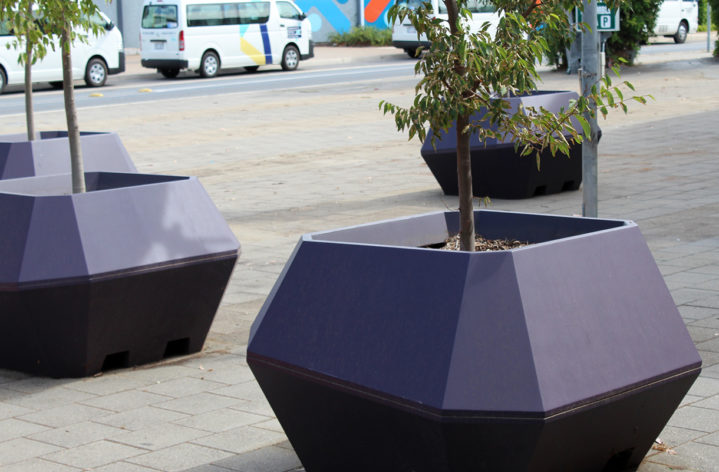 The Gem planters and Seats Reflect the Striking Façade and External Features of the Building
Marion Cultural Centre, Adelaide