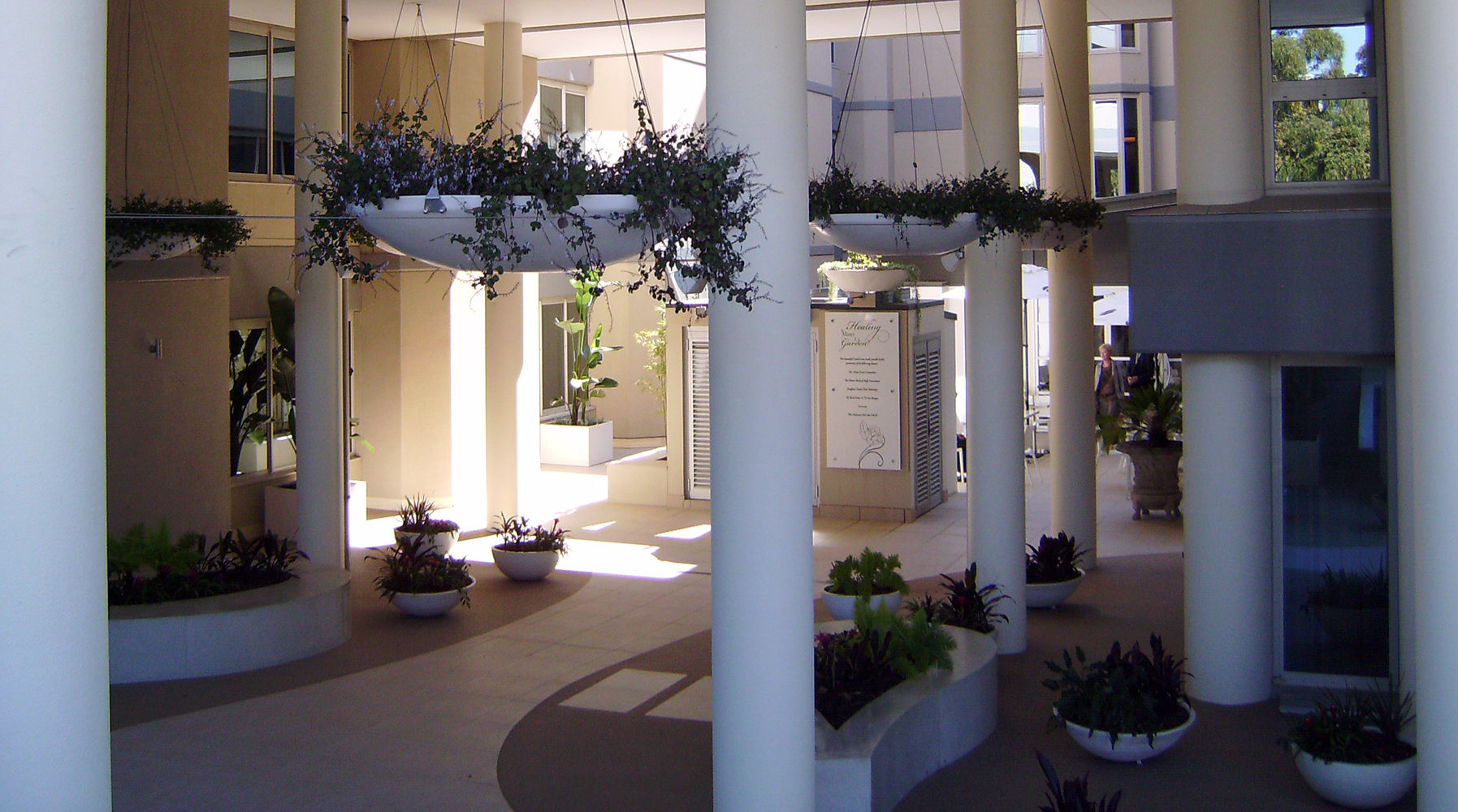 Mater Hospital, North Sydney
Hanging planter bowls with flowering plants spilling over their rims are a feature of the  'Healing Garden' at Mater Hospital in North Sydney.  Quatro Design manufactured the 1.4 metre diameter GRC bowls that are suspended from the ceiling by means of stainless steel cables.
Greenview Landscapes installed the garden, and commissioned Quatro Design to custom-make the hanging bowls for the project.  Each GRC bowl has five stainless steel brackets bolted to the rim to enable them to be suspended 3 metres above the ground.
Quatro Design also supplied the GRC square planters for the Healing Garden.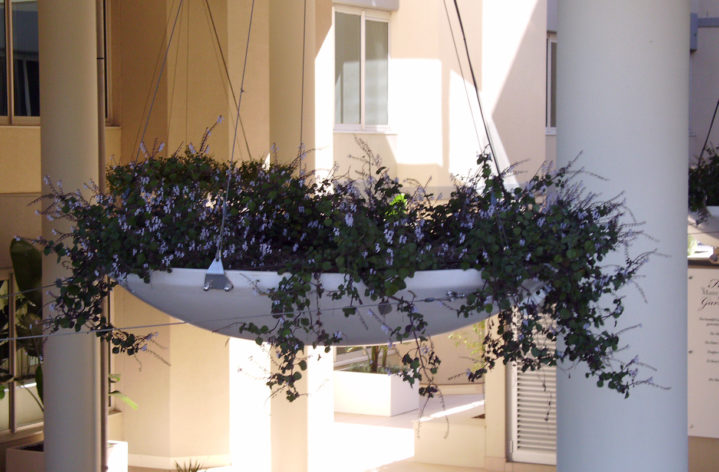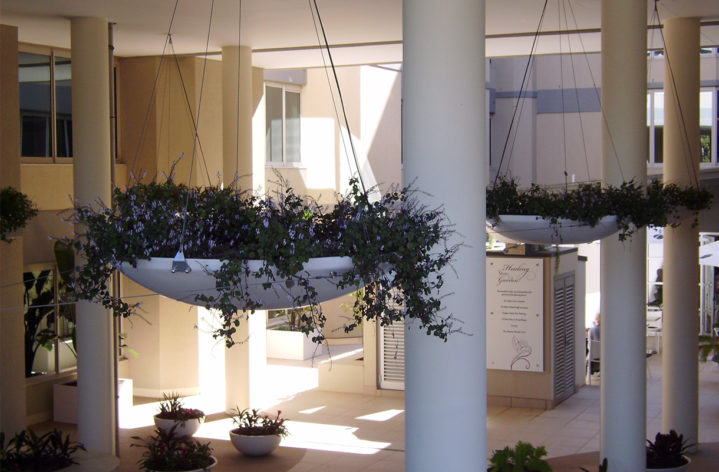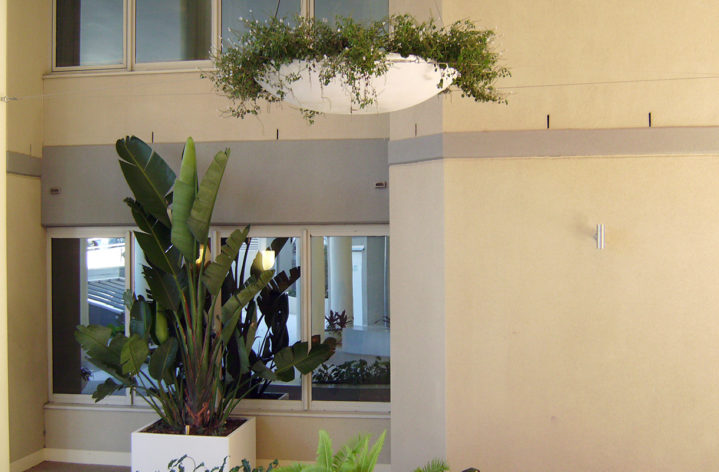 Hanging Bowls in the Healing Garden
Mater Hospital