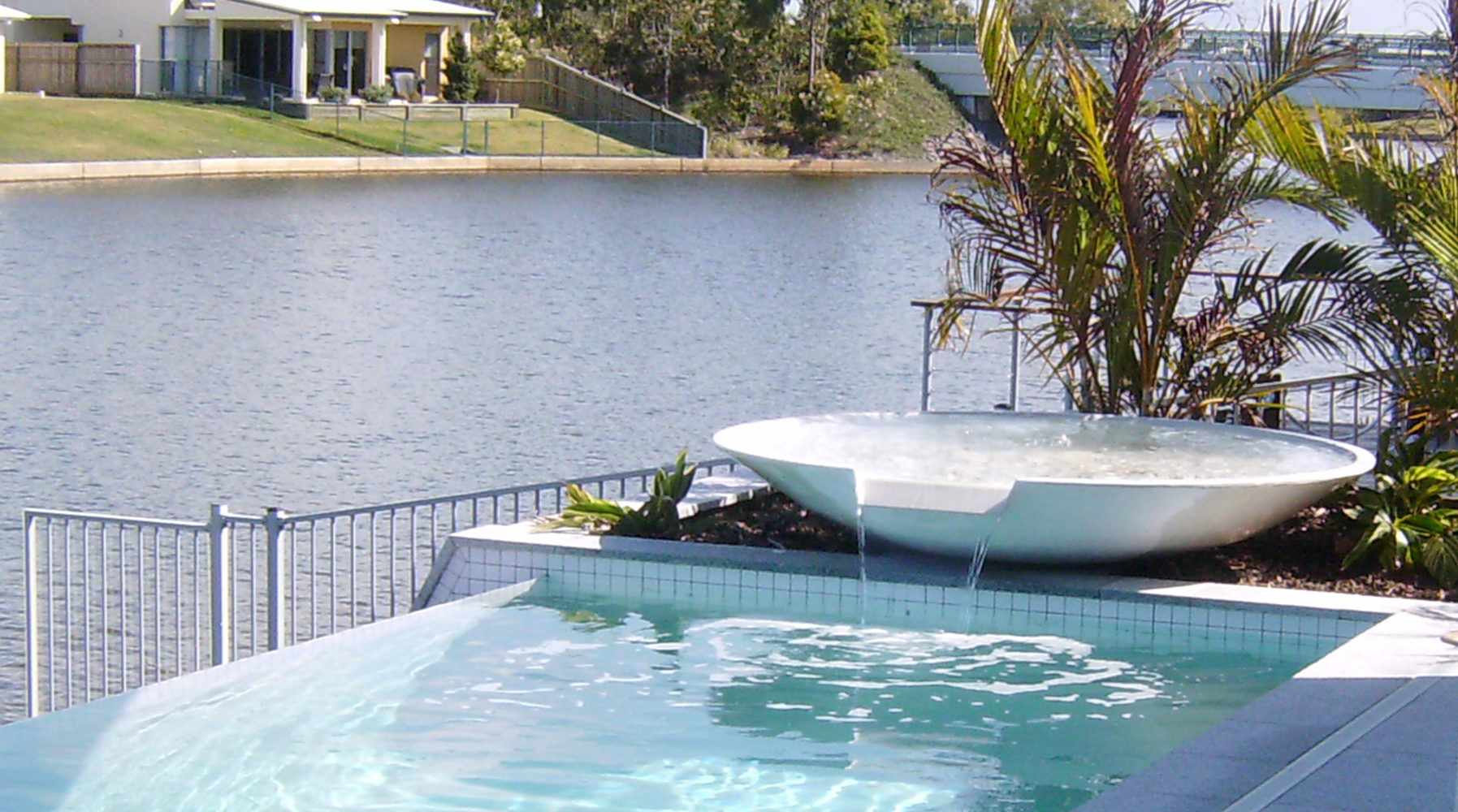 Metricon Display Home, Pelican Waters
Two 1900mm dia Zen bowls with pouring spillways are a feature of the lap pool in the Metricon display home at Pelican Waters, a housing estate near Caloundra on Queensland's Sunshine Coast.
The water-feature bowls, one at each end of the pool, are in Quatro Design's standard white, and were custom-modified during manufacture to incorporate the 400mm wide spillways.
Sunshine Coast pool company, Getaway Pools, installed the lap pool and the bowls.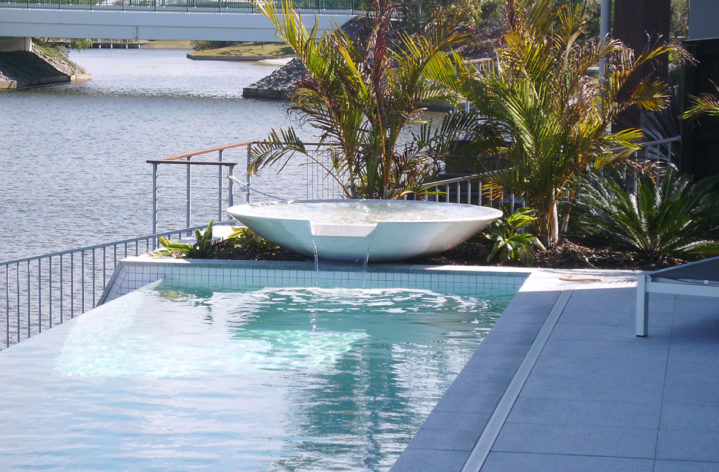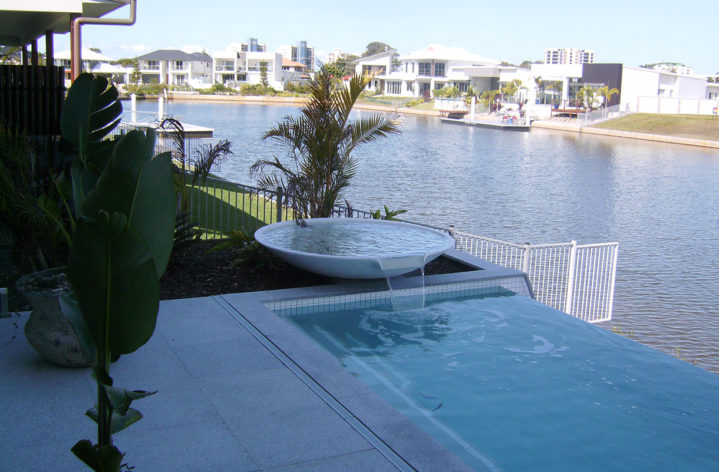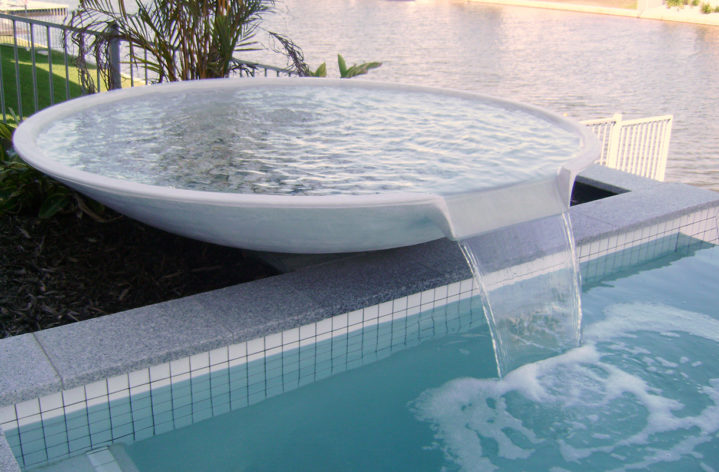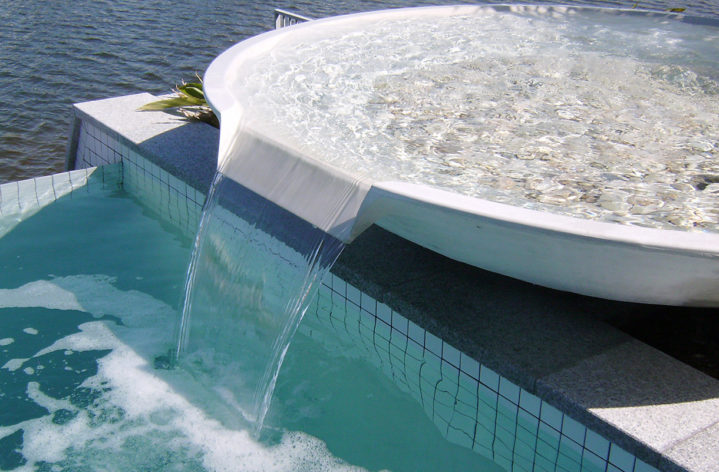 Water Feature Bowls with Spillways
Our Zen Bowl Collection