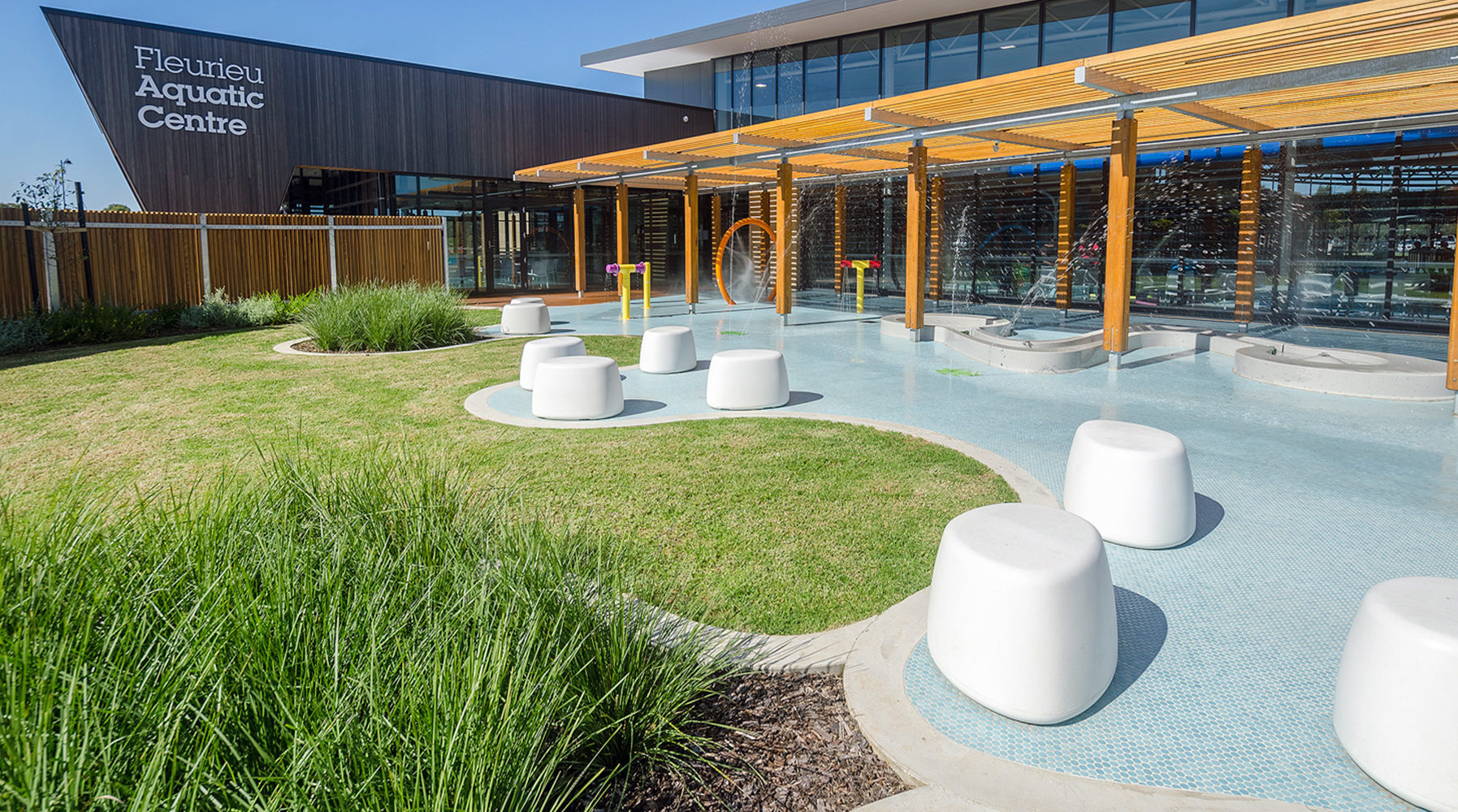 Pebbles in new Fleurieu Aquatic Centre
Its not quite pebbles in the pool, but the new Fleurieu Regional Aquatic Centre in the South Australian town of Victor Harbour has plenty of our Pebble seats scattered throughout the landscaping.
We made the Pebbles in glassfibre reinforced concrete (GRC) using pure white cement and white sand so they're naturally white.  We think they look really cool, and they will also be cooler to sit on during hot sunny days.  White reflects heat better and absorbs less heat than other colours.