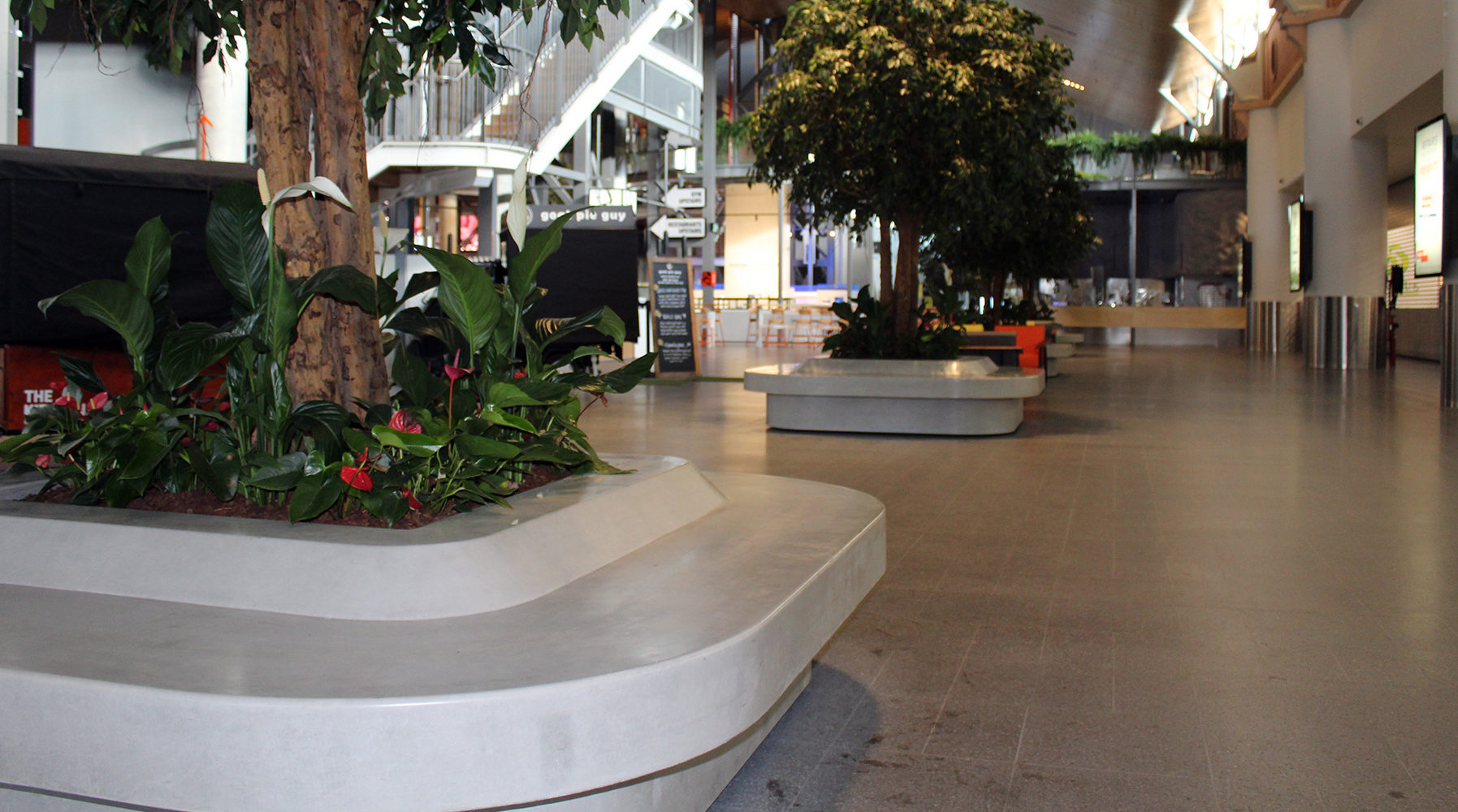 The Kitchens, Robina Town Centre
Robina Town Centre on the Gold Coast has just opened The Kitchens, a 'foodie precinct' billed as the first of its kind in the country.  It combines 40 fresh food retailers, cafes, bars and restaurants, with purpose-built open kitchens which will run ongoing food tastings, workshops and masterclasses.
Quatro Design supplied the 11 large seat-planters located throughout the precinct.  Earlier this year QIC which owns Robina Town Centre approached us to see if we could make the custom furniture items designed for the development.  The design called for a 2.4-metre square seating element with a centre planter made in concrete.  Also, the seat planters needed to be movable if necessary.
Our solution was to make the custom seat planters in GRC (Glass Fibre Reinforced Concrete) to minimise the weight.  We incorporated large, heavy-duty castor wheels into the base of the seat section so it could be moved.
The GRC planter that holds the tree and plants is a separate unit that fits within the seat component.  It sits on a steel frame with its own castor wheels.  We also designed a braking mechanism accessible from the top that can be released if the seat planter needs to be moved.  When assembled together, the entire unit can be easily moved by two people. The drawings below show the various components and how they fit together.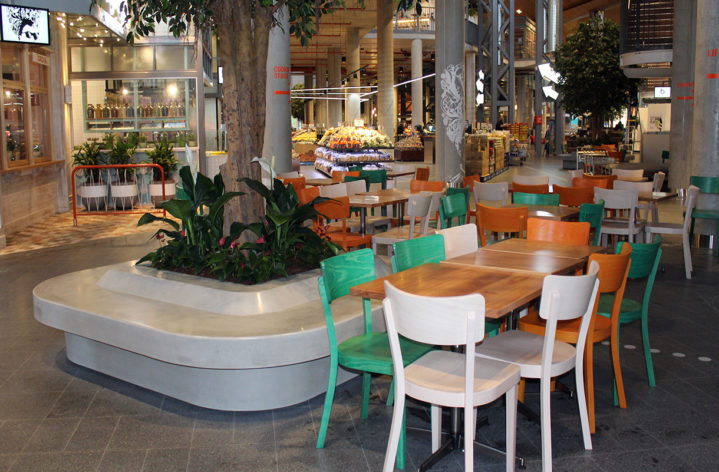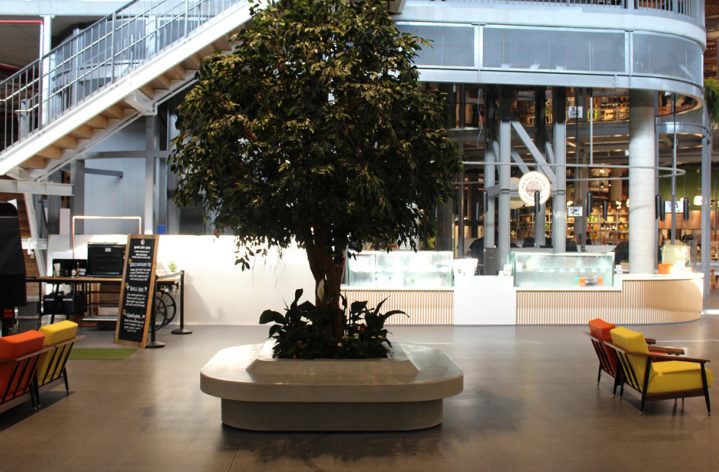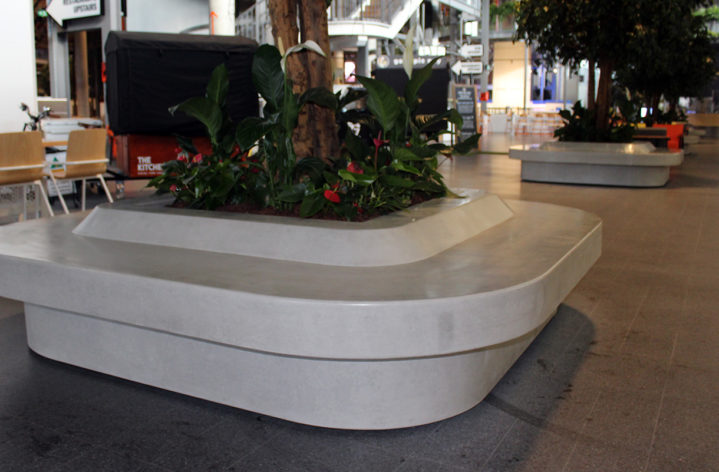 Bold and Angular Seating Integration
Our Quad Collection