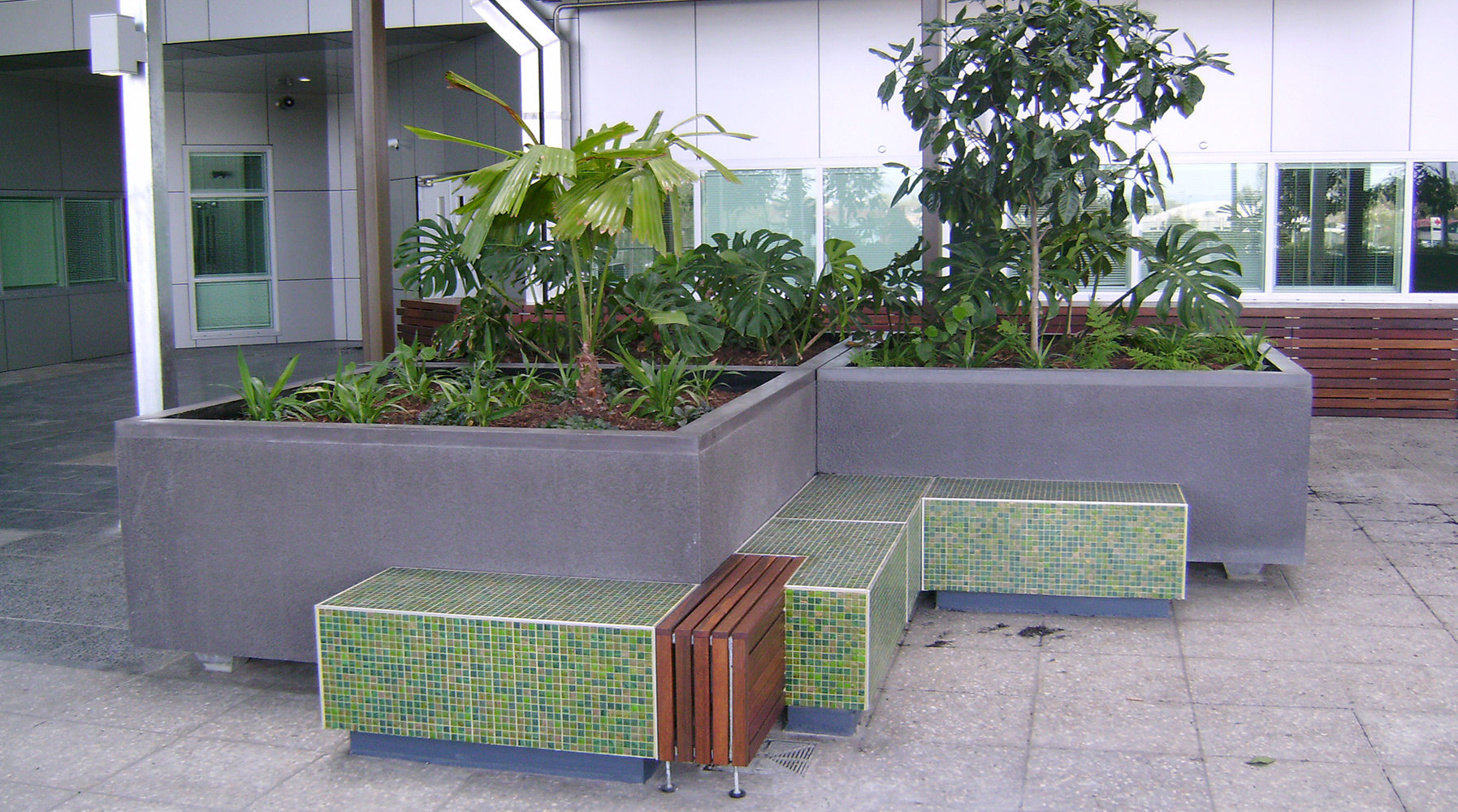 Townsville Hospital
Quatro Design manufactured twenty-eight custom planters for the newly-completed wing at Townsville Hospital.  The planters are located in two rooftop balcony areas that are designed as 'break-out' areas for hospital staff.
The GRC planters are 2 metres square with walls 800mm high, and they sit on 75mm high block feet cast into the planter floor.  The textured wall surface was achieved using silicone form-liners supplied by Reckli.
In addition to the planters, Quatro Design manufactured in GRC the custom bench seats that complete the design.  The seats were originally specified to be in made precast concrete, and would have weighed 500kg each.  In GRC the seats weighed 50kg each, thereby significantly reducing the weight load on the building structure, and making installation of the seats much easier.  The mosaic tiles were laid on to the seats by a local Townsville tiler following delivery.
Brisbane-based Gamble McKinnon Green were the landscape architects for the project, and the landscaping contractor was Scape Shapes.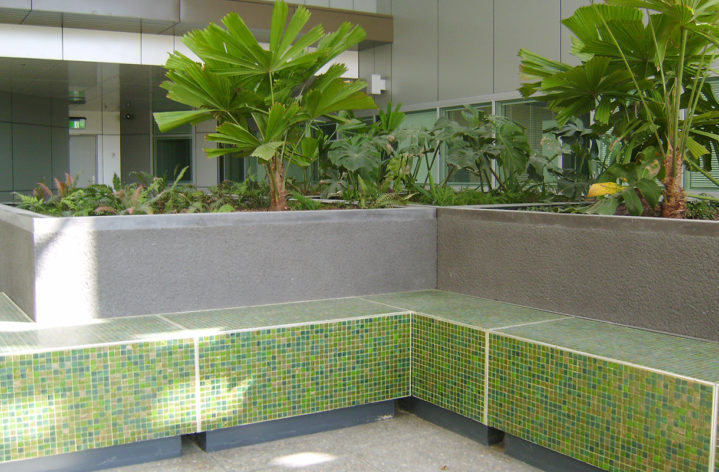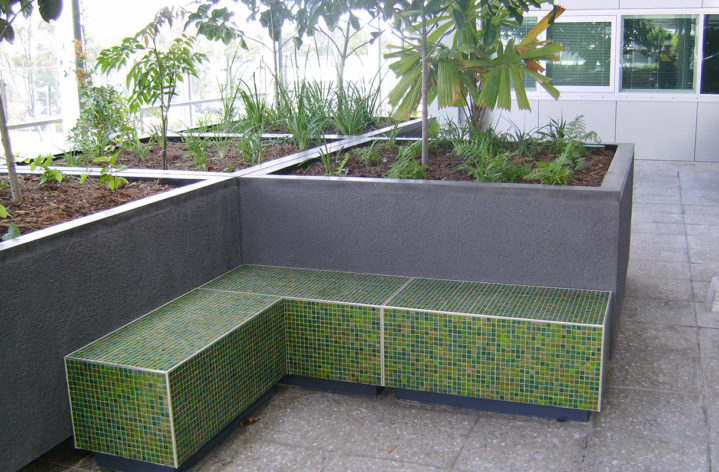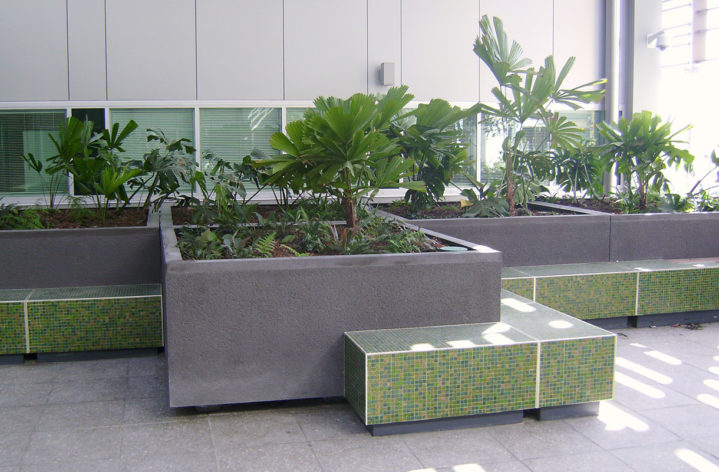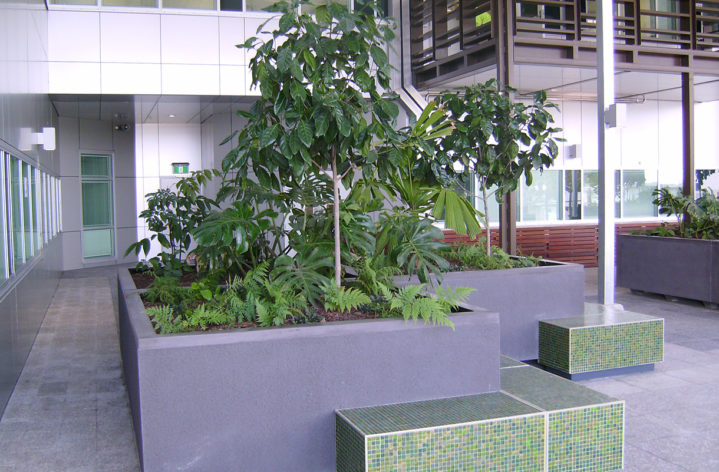 Bespoke Planters with Integrated Seating
Mosaic tiles installed on site