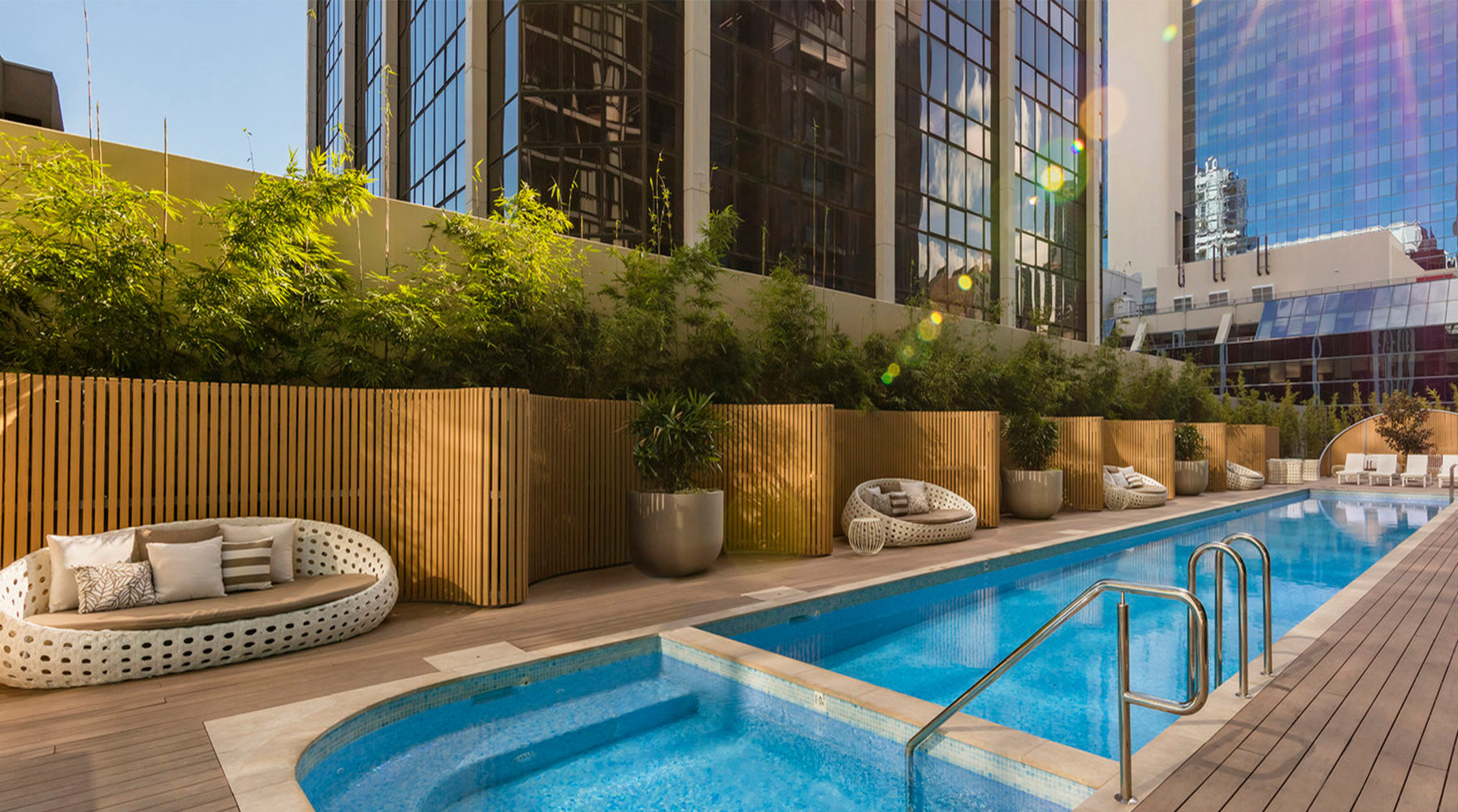 V by Crown, Parramatta
Planters made by Quatro Design feature prominently in the new V by Crown 30-storey residential development in Parramatta, Sydney.  Known as the 'Vertical Village' of Sydney's second CBD, the prestigious apartment complex also includes the luxury Skye Hotel.  
Quatro Design was engaged by Grand Landscape Services to supply the more than 100 standard and custom planters for the project.  They included numerous trough and square planter boxes, as well as our 1200mm and 1500mm diameter U Bowls.  The swimming pool area features U Bowls around the deck, plus custom square planters set within reflecting pools.
The GRC (glassfibre reinforced concrete) planters were all made at our Murwillumbah factory in northern New South Wales.  They were installed by Grand Landscape Services.
Landscape design was by Sydney-based Taylor Brammer Landscape Architects.  The Urban Development Institute of Australia awarded Taylor Brammer the 2016 Excellence in Innovation & Design award, and the 2016 Excellence in Innovation & Design, for the project.