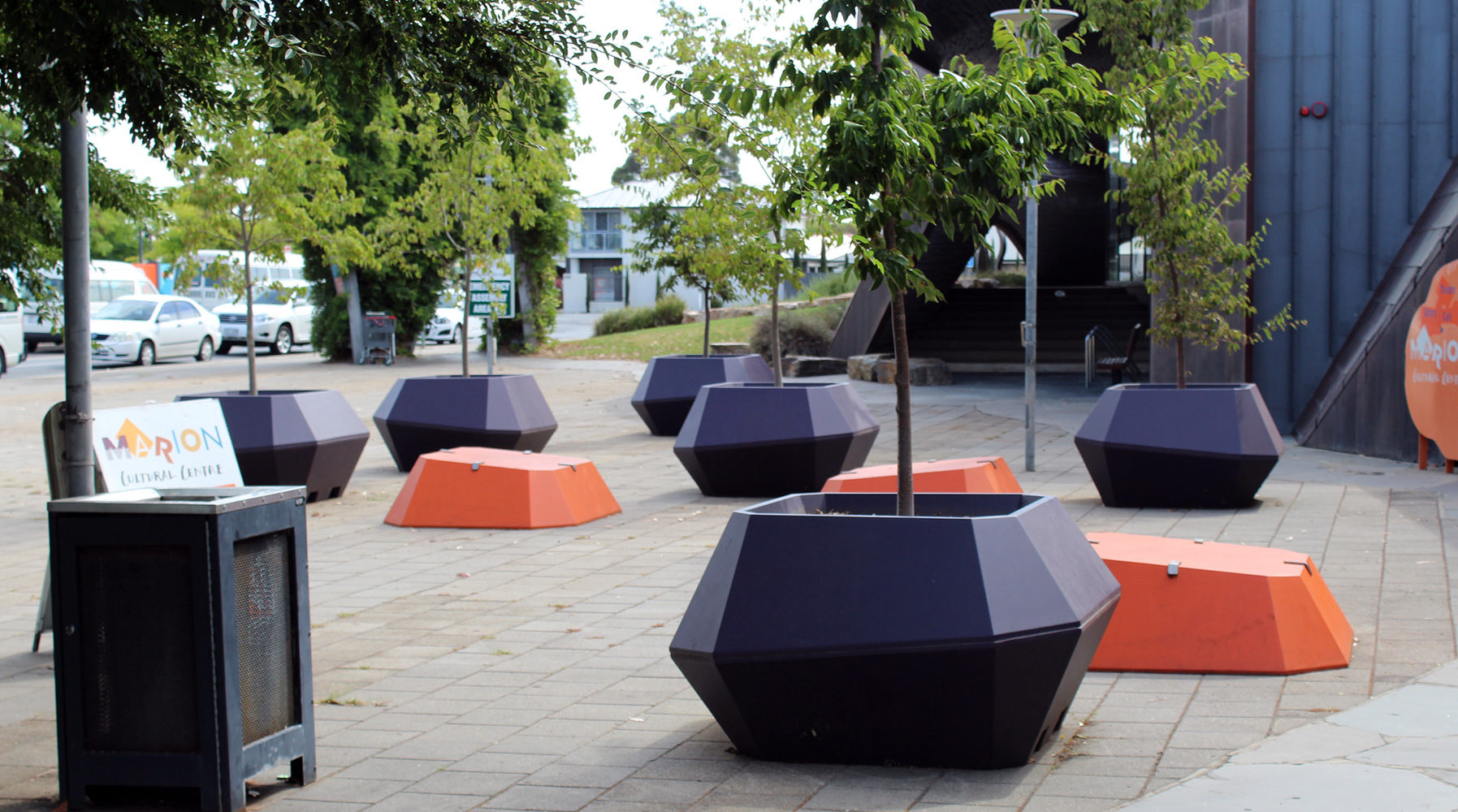 exciting new gem
An inquiry almost two years ago by the Star Casino in Sydney has led to the development of the new Gem street furniture range.
We were approached by Star Casino's Design team and asked if we could design some planter boxes to enhance the entrance to the high roller Darling Hotel at the Casino's Pyrmont site.
Nothing we then made seemed to fit the brief — the planter boxes would need to meet the restraints of the site which contained a variety of sloping surfaces at different angles.  That's when we called in the design team at Street and Garden, an street furniture design studio based in Brisbane.
After visiting the site and seeing the giant red aluminium swallow, the work of artists James and Eleanor Avery suspended over the reception desk, and bearing a pair of diamonds in its mouth, Forrest Gillham of Street and Garden came up with the idea of faceted planters with an offset waist line and top edge.
The planters could be rotated on sloping sites to level the top edge, or alternatively if the planters are used on level surfaces the tops of the planters create a sloping effect.  Unfortunately a change in management at The Star resulted in the cancellation of the project.
The Gem range is now available as part of our new Street Furniture collection.