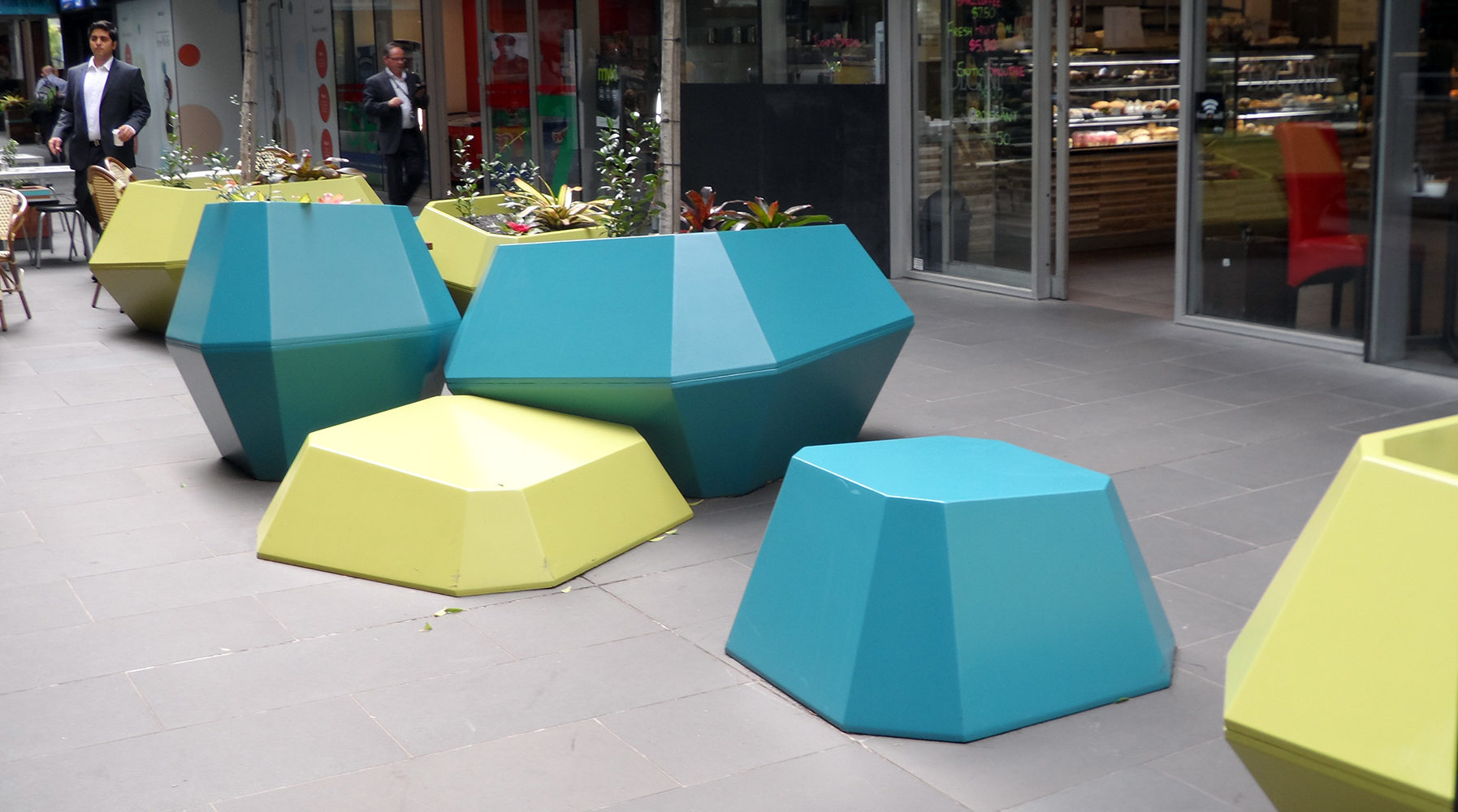 madame brussels lane
Located at 50 Lonsdale St in the heart of Melbourne's CBD lies Madam Brussels Lane. A revitalized retail precinct named after the notorious Melburnian, Madame Brussels, brothel owner and resident of Lonsdale Street.
It was a delight to work with Place Partners in helping to create a vibrant urban space using planters and street furniture from our GEM range. The brightly coloured GEM pieces stand alongside some of our trough and cube planters with custom timber details. Huge 1200 x 1200 cube planters had timber bench seats attached, while smaller scale trough planters had timber 'slips' made for an outer covering, adding warmth to a predominantly concrete environment.
We look forward to revisiting this space when the plantings become a little more established. Beautiful, fun, vibrant work!