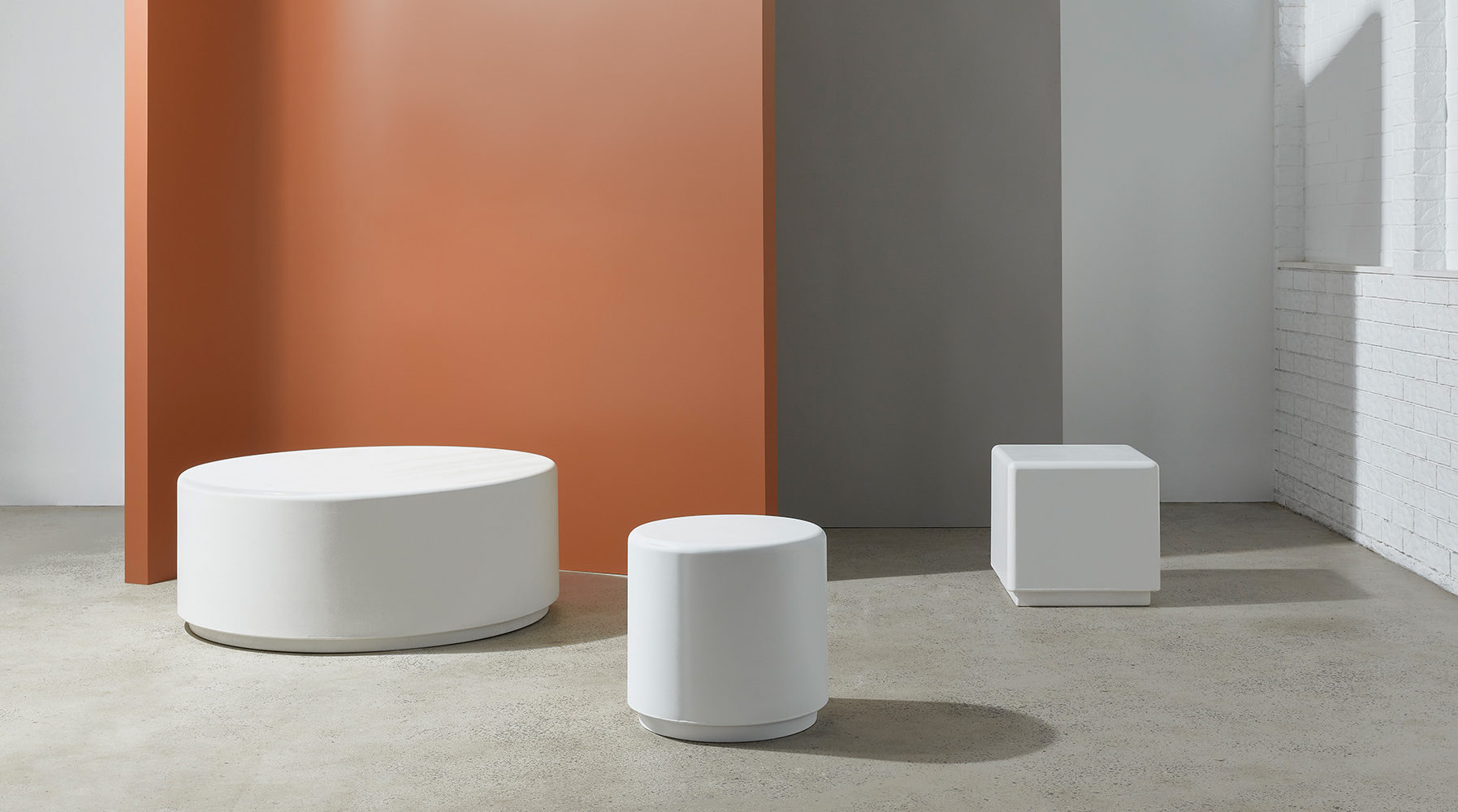 pod multiplies
Due to the success of our Pod street furniture range, now seen in projects such at Elements at Byron Bay, Cammeraygal High School, The Hearing Hub at Macquarie University and more, we have begun work on increasing this range to include new shapes & designs.
Originally the Pod range started with a single round seat and a larger oval seat module, later increasing to include a large round seat as used in the Cammeraygal High School project. We're about to add a single square seat block to the range, and we are currently working on three new organic shapes.
These additions will extend the range to 7 products. All Pod seat platforms are 450mm tall and vary from 500mm in diameter up to 1500mm in length. They are available in standard GRC colours or painted finishes.
The natural, simple lines of these shapes can be mixed & matched to suit each individual project.