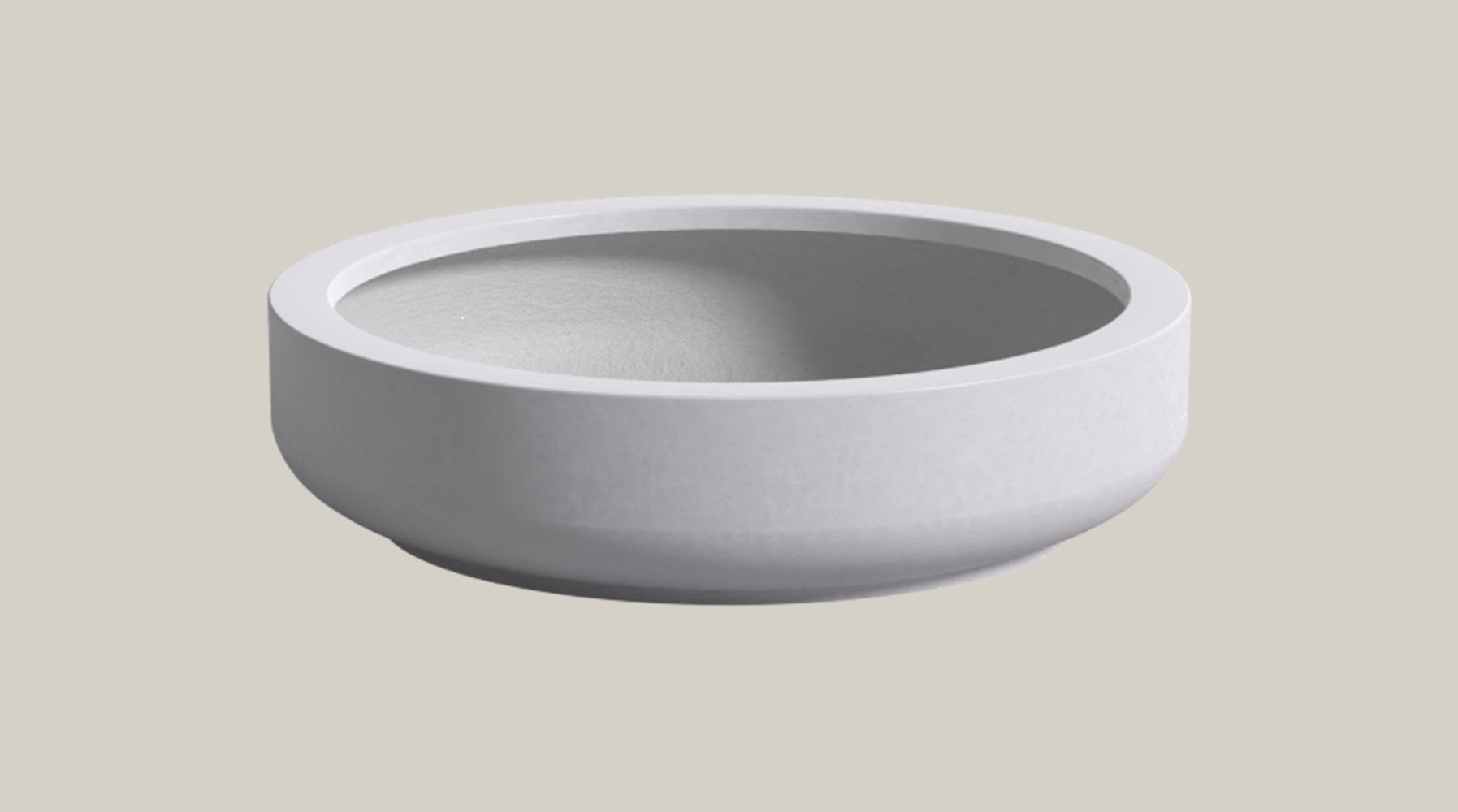 Super Bowls
Bold, oversized and magnificent
Our innovative collection of oversized Glassfibre Reinforced Concrete (GRC) Super Bowls is an industry first and are some of the largest planters available worldwide. Ranging from 1600mm to 4000mm in diameter their simple yet elegant curves bring balance with just a touch of theatre to large open spaces.
Australian made: Our entire product range is made to order at our large and modern factory in Murwillumbah, NSW and we deliver Australia-wide.
All Quatro Design Super Bowls come standard with complimentary clear acrylic-based internal waterproofing and have drainage holes installed (unless specified without). Drainage holes are covered with drainage cells and geofabric filterwrap to prevent holes from blocking. For more information on our drainage options see our downloads section.
For customised colour, surface finish, drainage and waterproofing options visit our Colours & Accessories page.