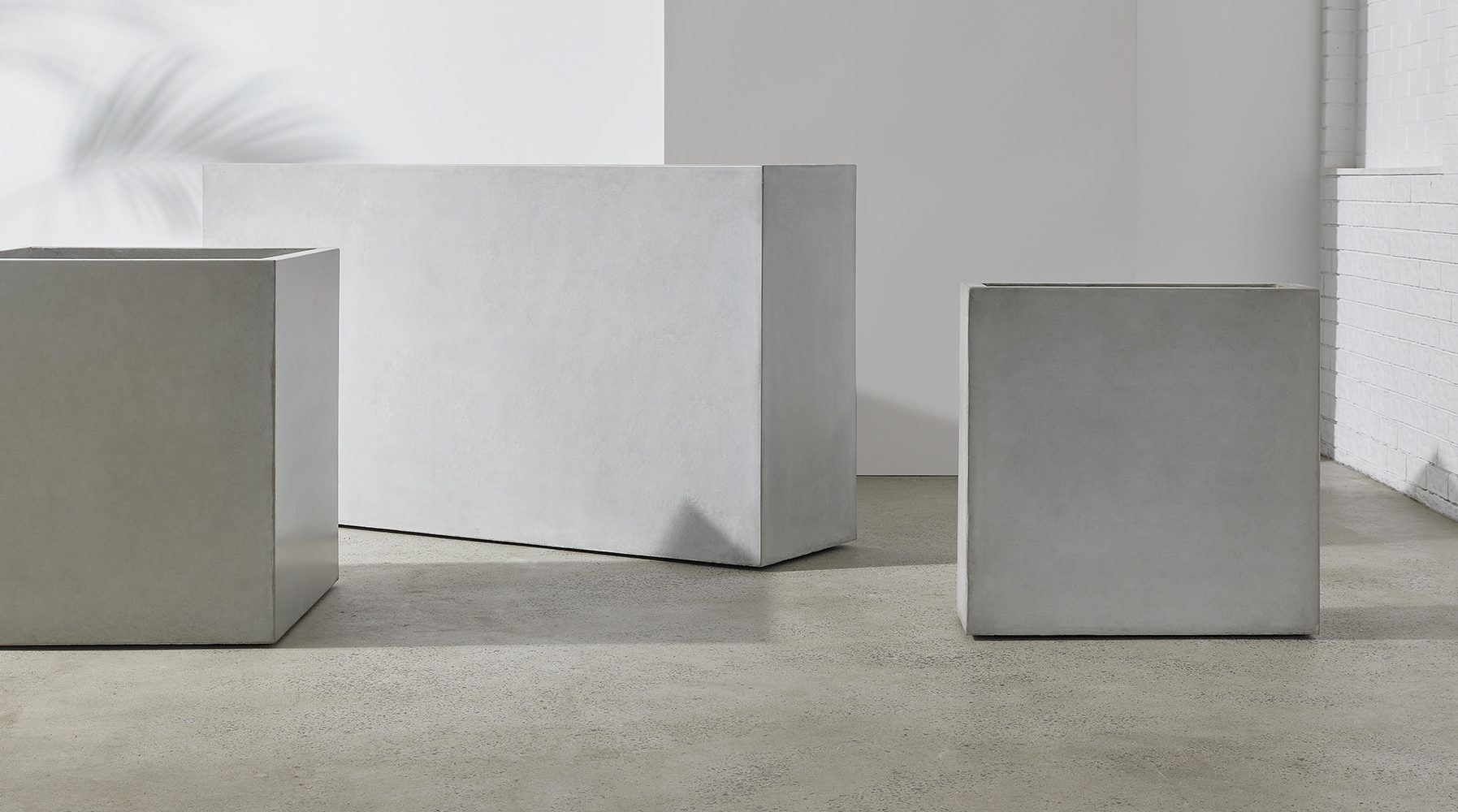 Narrow Tall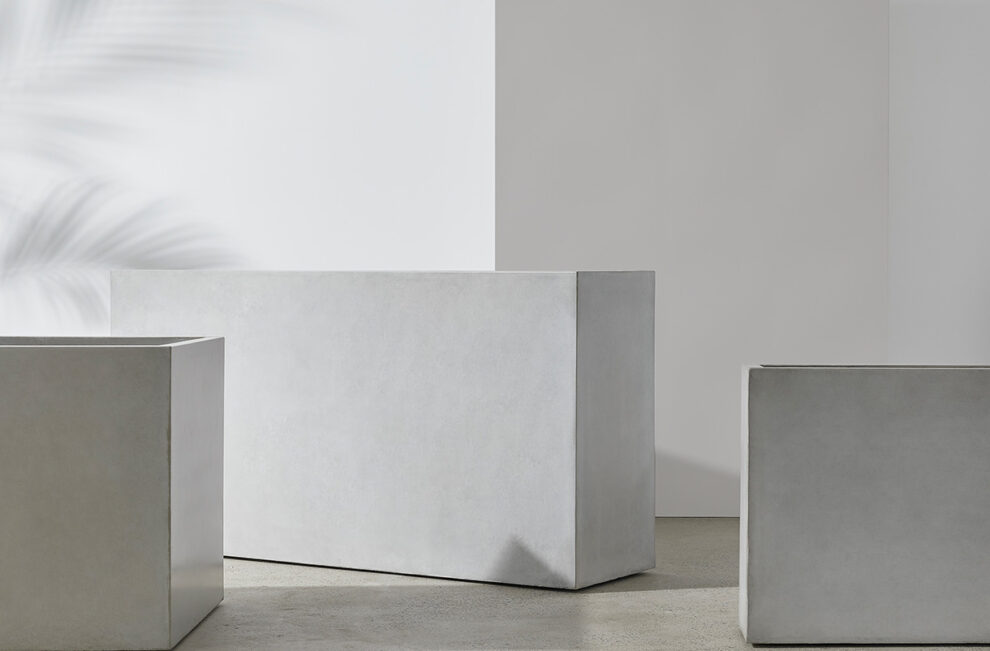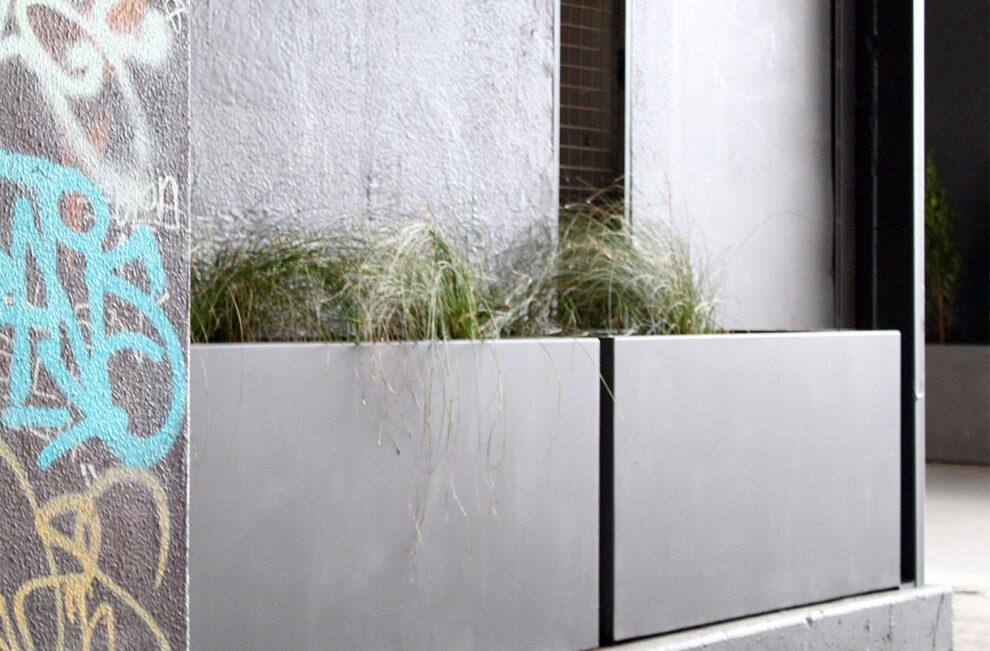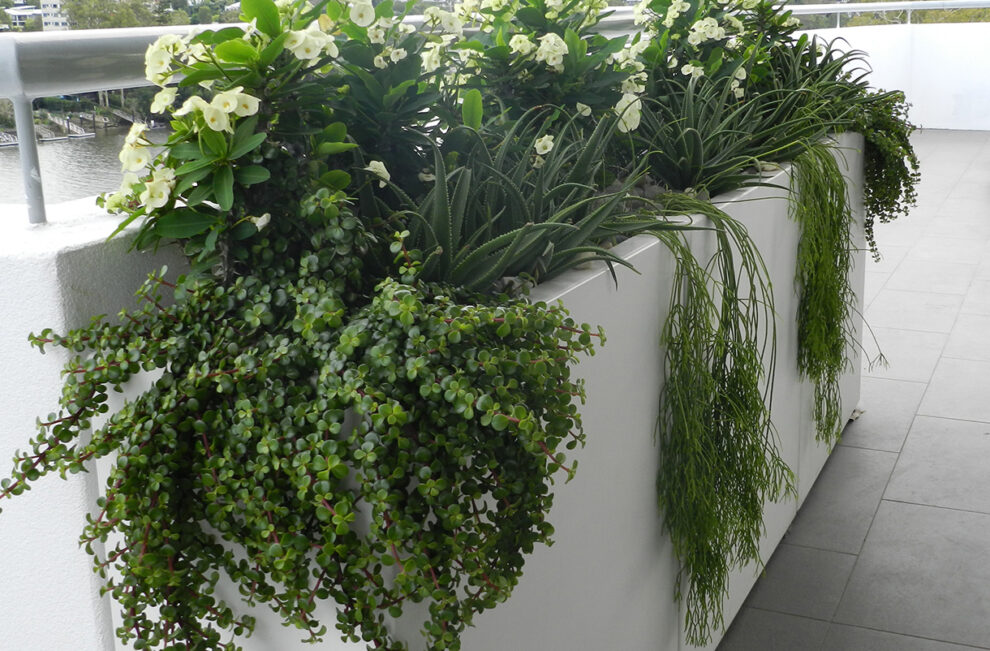 Our Narrow Tall range of Glassfibre Reinforced Concrete (GRC) troughs and planter boxes is designed to accommodate the introduction of greenery and screening where space is limited.
This range is particularly well suited to public and interior landscapes, balconies and small gardens, but can be used in a variety of landscape installations.
Our square and rectangular planter boxes come standard with 10 mm high strip feet cast into the base. Planter box strip feet add 10mm to the overall product height.
Custom feet sizes are available should additional height or clearance be required.
Click on each trough planter box below for detailed product information.
For additional information on customised colour, surface finish, feet, drainage and waterproofing options visit our Colours, Options and Accessories page.
All Quatro GRC products are certified as non-combustible.
Certified Lifting Lugs available.