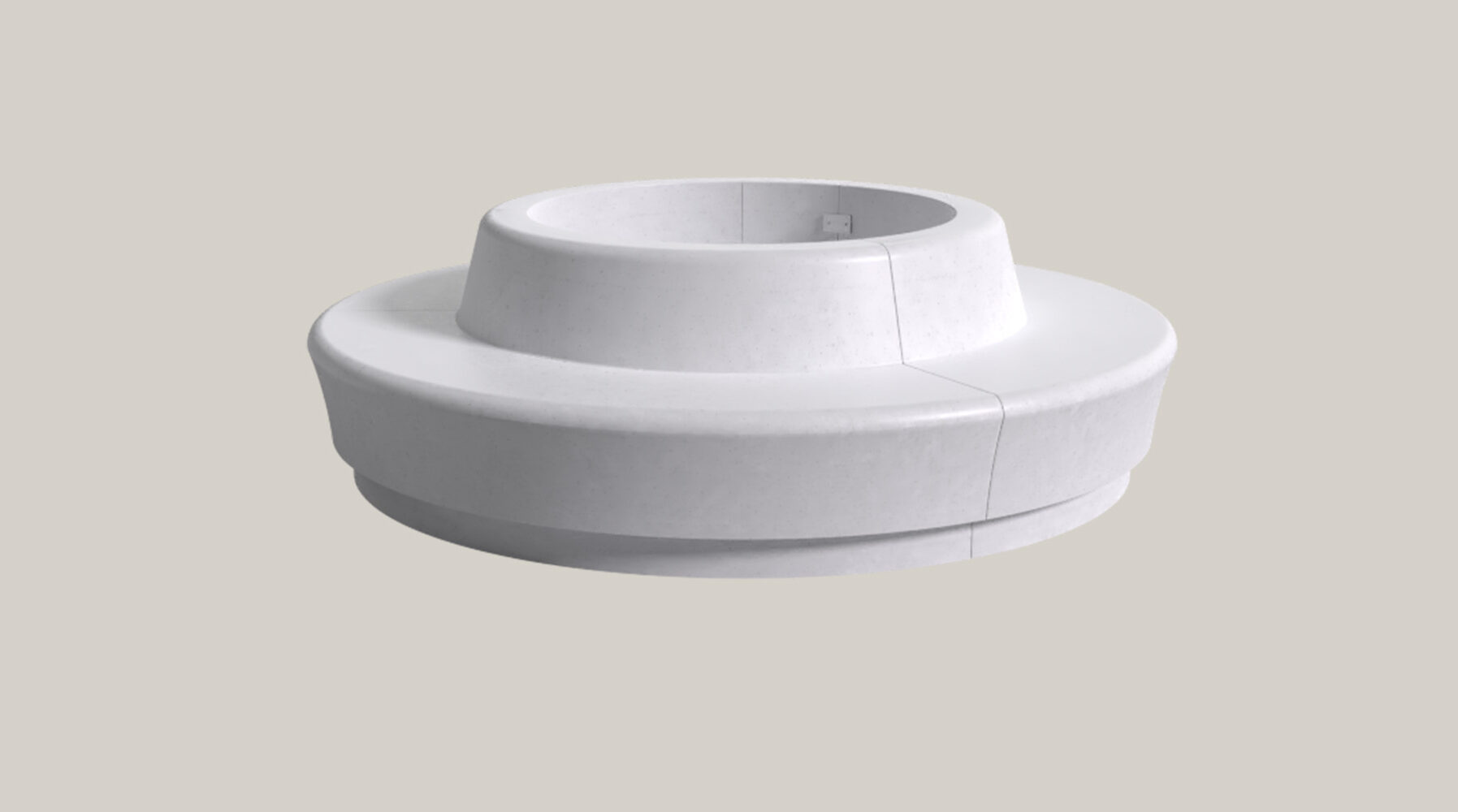 Alfresco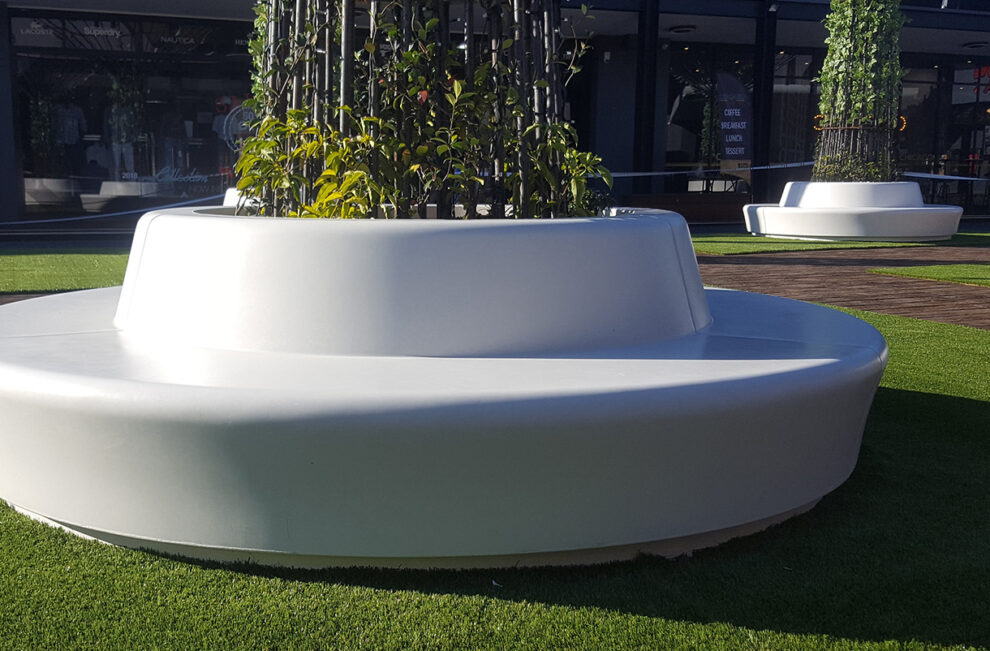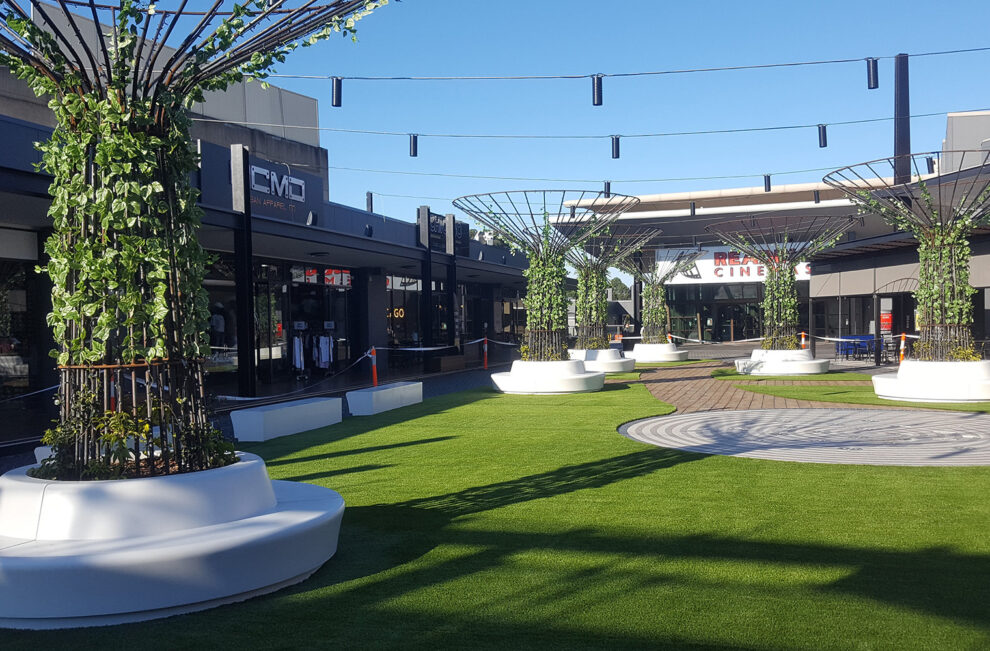 Our Alfresco Glassfibre Reinforced Concrete (GRC) circular seat planter easily adapts to the urban landscape, it can either be fixed around an existing column or tree, or the open base can be filled with soil and plants.
This circular seat comes together in three parts and if required an optional internal planter can be added to contain the soil and plants.
To add to its versatility timber or upholstery inserts can be incorporated into the bench seat, LED strip lighting can also be fitted into the recessed base.
Click on each large GRC circular seat below for detailed product information.
For additional information on customised colour, timber and upholstery options visit our Colours, Options and Accessories page.
All Quatro GRC products are certified as non-combustible.