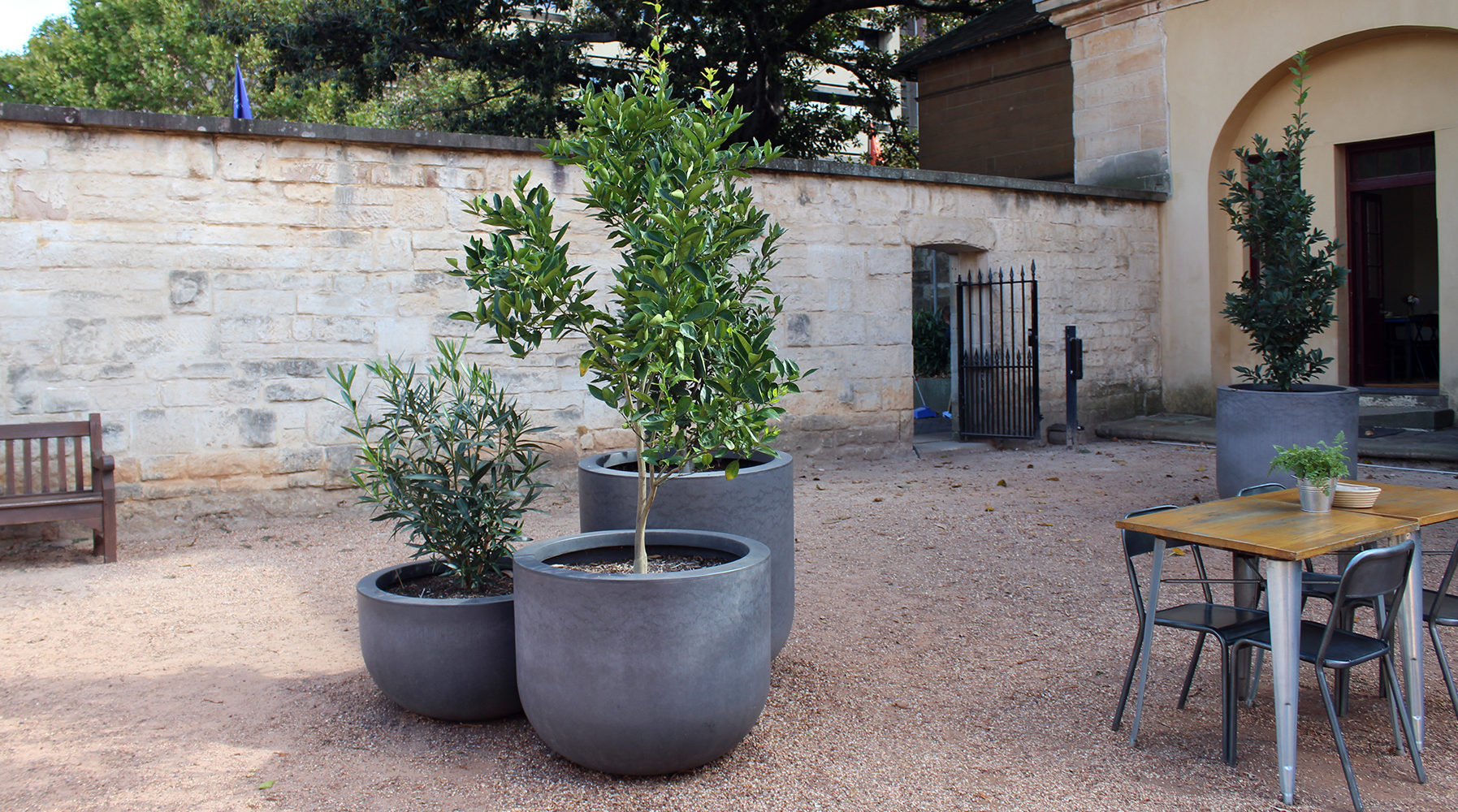 Hyde Park Barracks Museum
The World Heritage-listed Hyde Park Barracks is one of the most significant convict sites in the world. Opened in 1819, the Barracks provided accommodation for convicts, female immigrants and aged and destitute women, and later housed courtrooms and government offices as a legal and administrative hub.  Today it is a museum featuring a diverse program of exhibitions.
Within the Barracks precinct is The Bakehouse, a restaurant frequently used for weddings and receptions. Recently the courtyard area outside was enhanced with clusters of Quatro Design U Bowls.  It is interesting to see how well the minimalist, modern shape of the U Bowls harmonise with the 200-year-old surrounding buildings.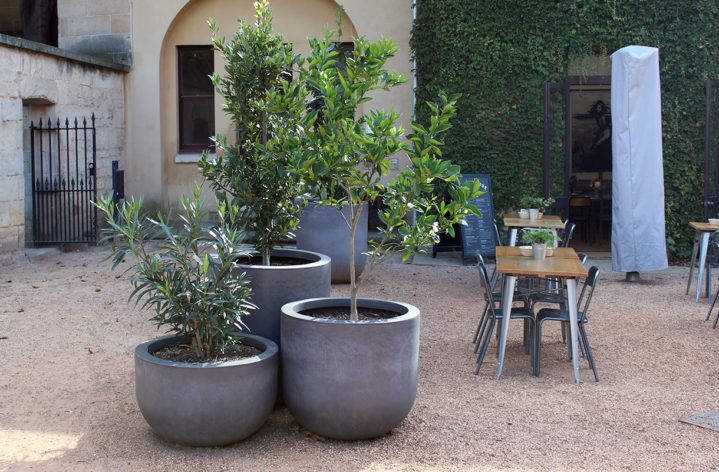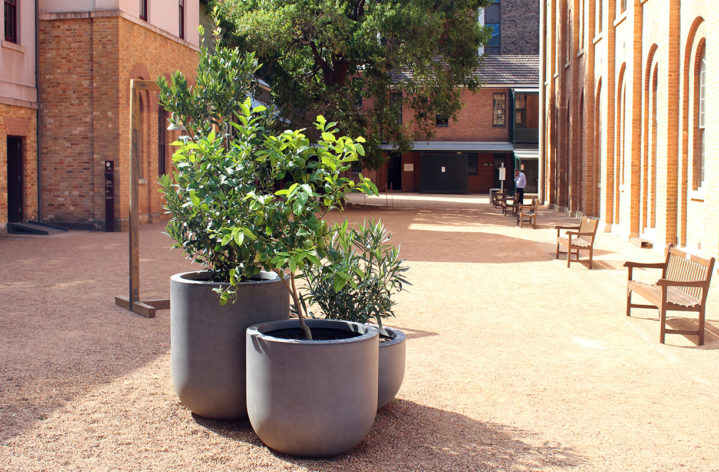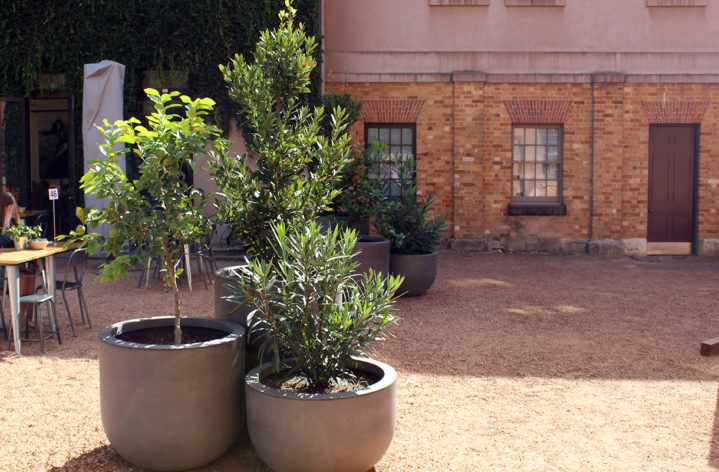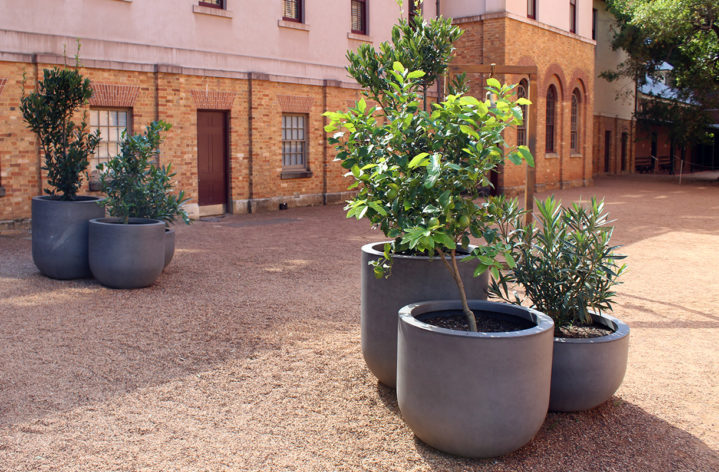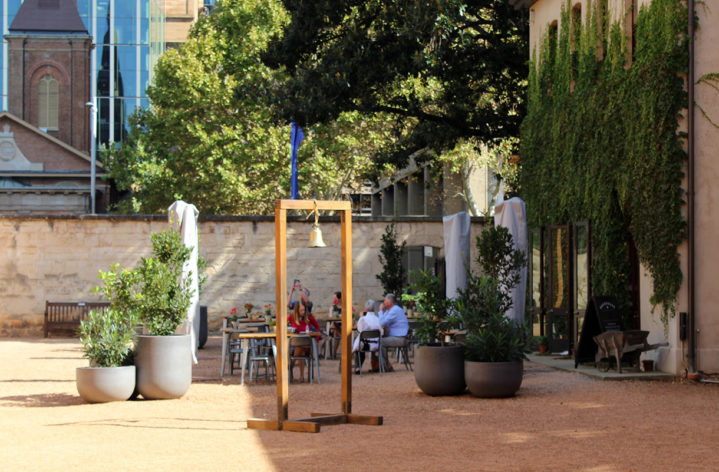 Our modern U Bowls bring Harmony to the 200-Year-Old surrounds
Hyde Park Barracks, Sydney