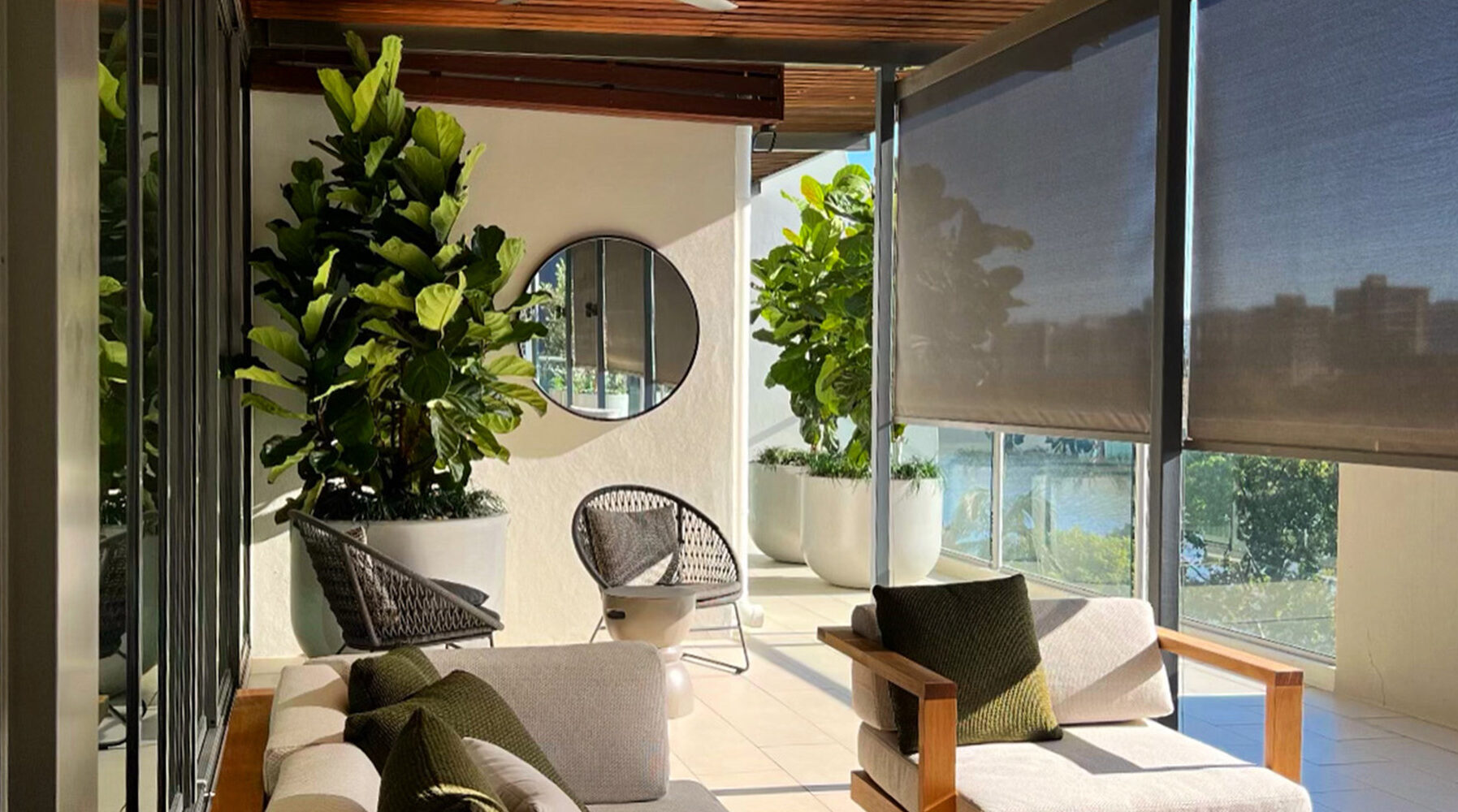 Luxury Balcony Garden
A collection of our U Bowls were used to frame stunning city views from each terrace at a luxurious apartment in Brisbane's West End. The balcony gardens were designed and installed by acclaimed landscape designer Steven Clegg and his experienced team. The well-designed container garden with its curated plant selection has transformed all outdoor terraces into a luxe and lush haven.
The understated elegance of our 900 Medium U bowls, with their signature curving form, compliment both the interior and landscape design themes. The U Bowls planted with mature Olive, Magnolia and Fig trees were used as feature pots that frame views, or alternatively, provide privacy screening depending on their position.
Steven partnered with a balcony lift and hoisting provider to get all pots and plants to the fifth floor to complete the apartment garden installation safely and on time. The addition of oversized planters created the ultimate statement and has transformed the space from a container garden into a show garden.
Credits:
Photographs courtesy of Steven Clegg