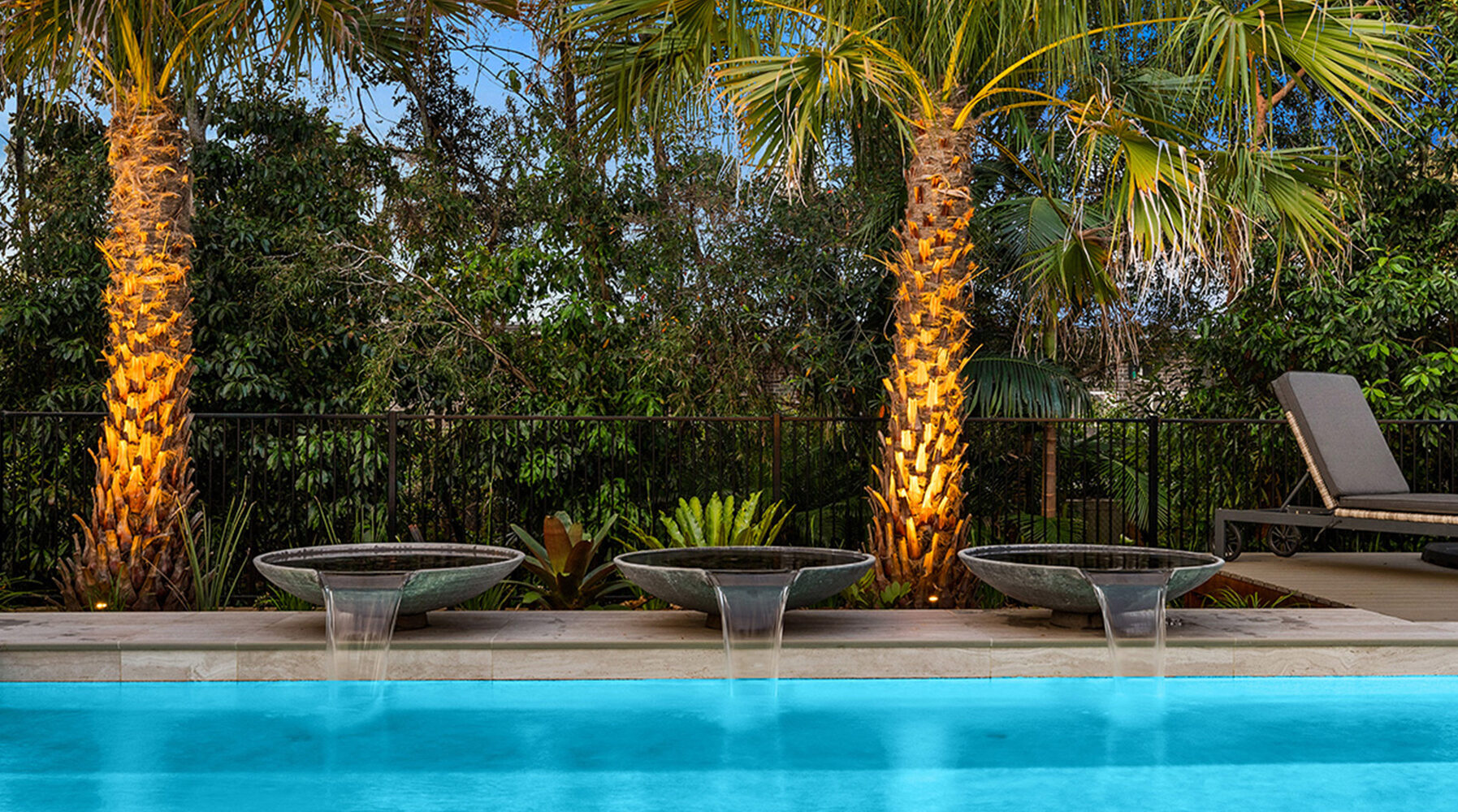 Poolside Oasis
The Octopus Garden Design team recently completed this modern and minimalist coastal garden in One Mile Beach, NSW. Designed by creative director, Gerrad Everson, this garden renovation includes a new pool, pergola, pavilion, decking, outdoor kitchen, fencing and a new driveway and entry gates set amongst a forest of existing canopy trees.
With a background in both architecture and landscape architecture, Gerrad transformed a dated 1970's single storey home on an overgrown block, into an elegant and tropical oasis. Situated within walking distance to the beach, the landscape design and completed renovation now reflects this property's enviable coastal lifestyle.
The garden features and styling were strongly influenced by Japanese design principles, with this minimalist design style inspiring the clean and simple lines created around the alfresco area, including the custom pool design with its signature curved edge.
The award winning and experienced pool building team from Vision Pools brought the design vision to life utilizing our Zen Bowls as striking feature pots to frame the pool area. Our 1000 Zen Bowls with spillways in charcoal, were transformed into water features cascading into the pool. The Zen Bowls, framed by mature palm trees and tropical plants compliment the modern Japanese design theme.
Vision Pools have built their exceptional reputation through their expertise and attention to detail and it shows with every quality concrete pool installation. Their pools are always sure to compliment the surrounding architecture and gardens.
Octopus Garden Design is known for their passion for creating modern, coastal and elegant gardens that combine function, balance and style and this renovation is no exception. We look forward to assisting Gerrad and the team with their upcoming landscape projects.
Landscape design and installation: Octopus Garden Design
Pool Installation and Photography: Vision Pools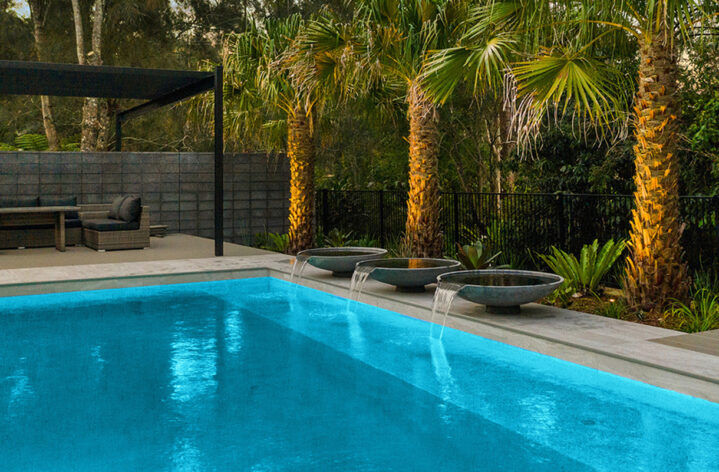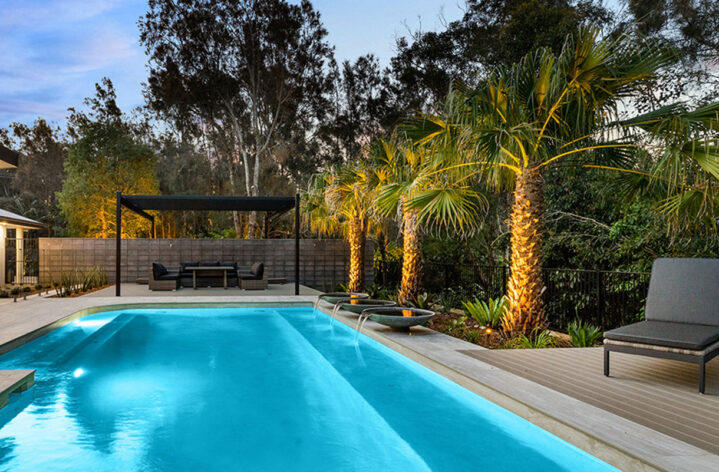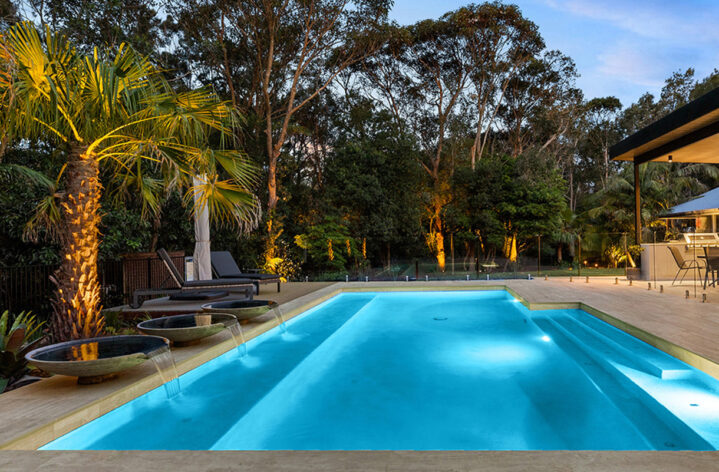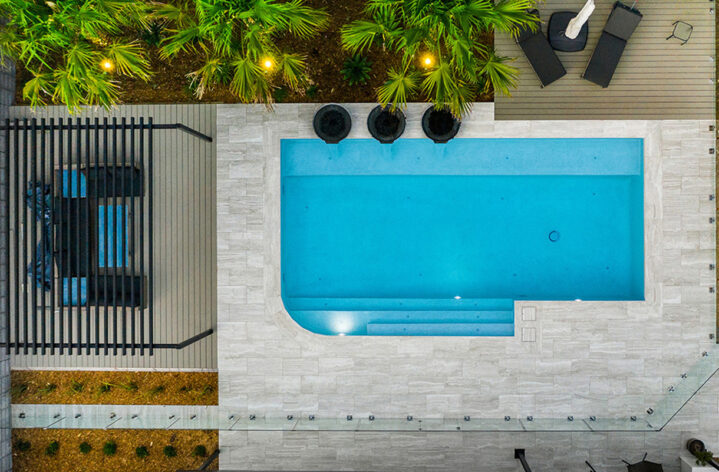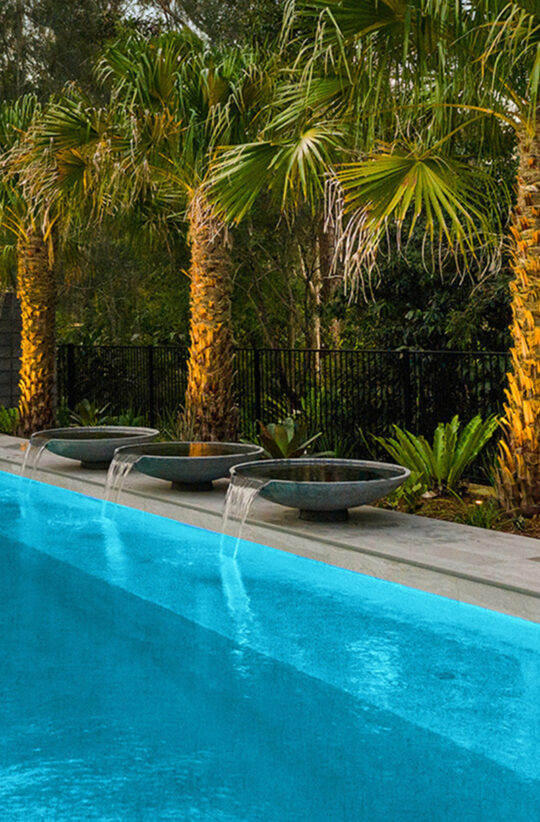 Gerrad Everson, Octopus Garden Design
Quatro Design is known for their high-quality products and their Zen Bowls were the only choice for this renovation. Our client fell in love with these bowls.