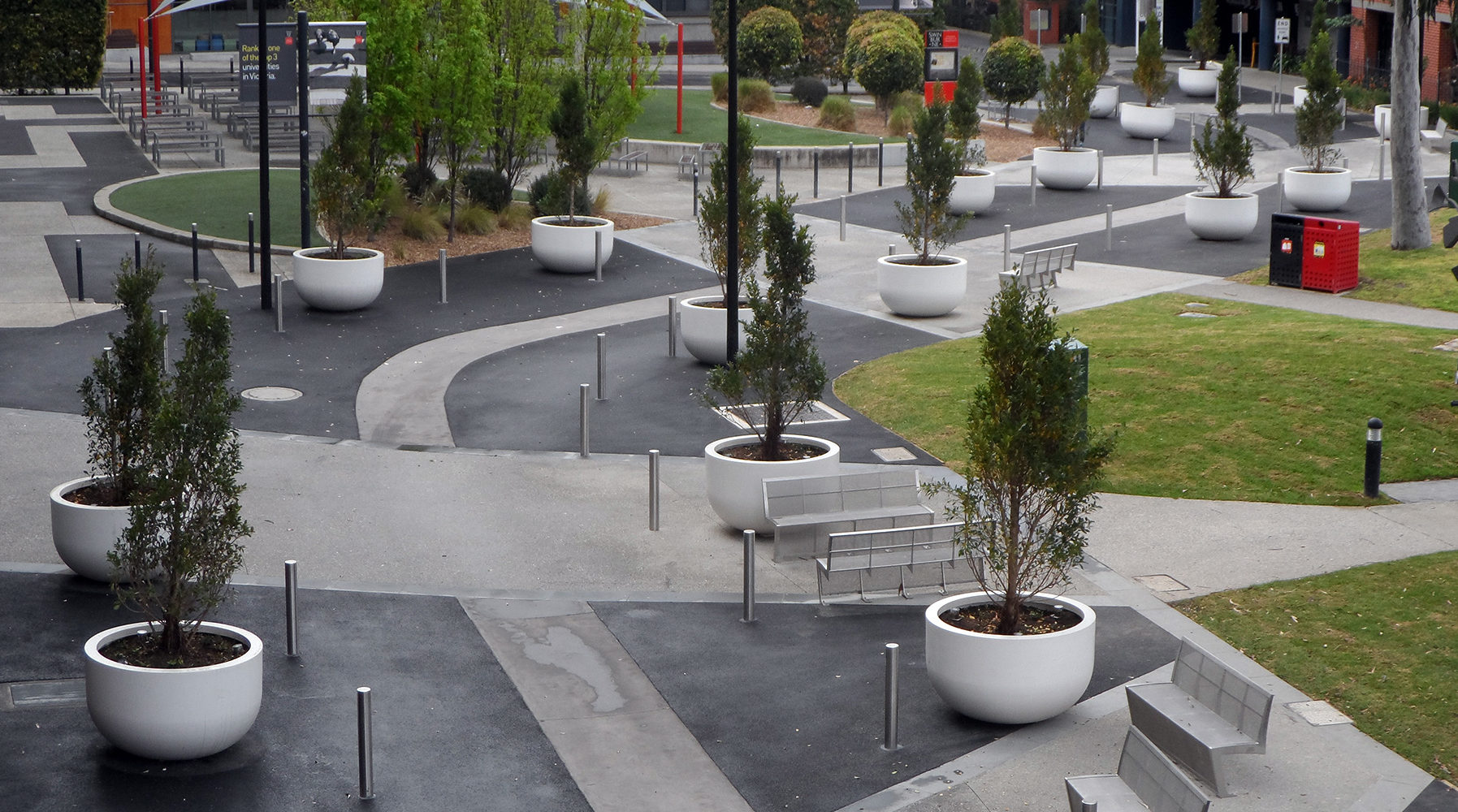 Swinburne University of Technology
Quatro Design planter pots were used extensively in the Wakefield St beautification works at the Hawthorn campus of Swinburne University of Technology in Melbourne.
According to the University, the intention of the project was to improve the visual impact and pedestrian safety in Wakefield Street, together with unifying the North and South sides of the campus. A series of large potted shade trees combined with bollards delineate a path for motor vehicles including emergency and delivery vehicles.
Quatro's 1500 Tall U Bowls were chosen for the shade trees.  The GRC planters are 1500mm in diameter and 900mm high.  A total of 44 pots were supplied for the project.