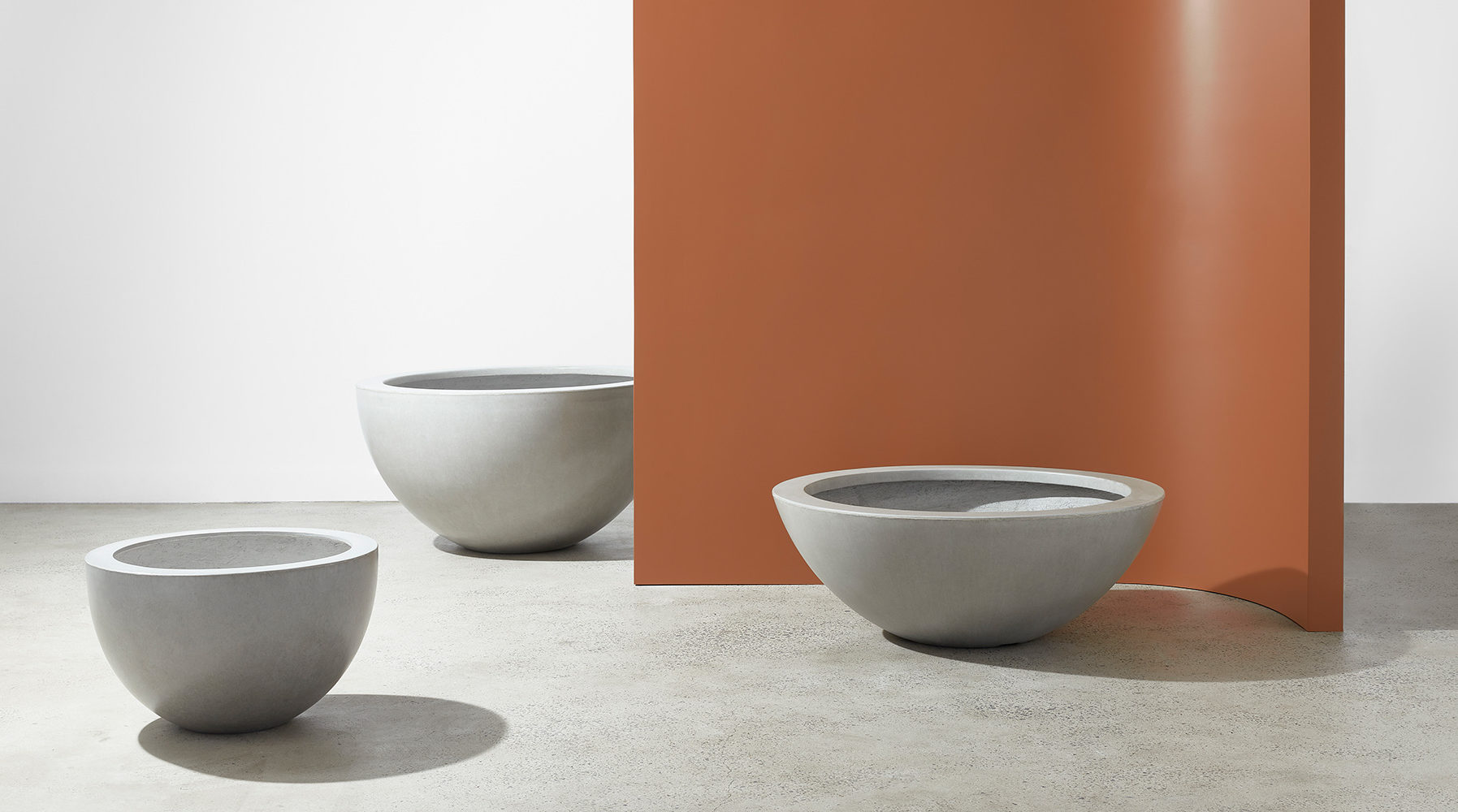 Designer Bowls
Timeless, elegance and simplicity.
The signature tapered form of our Glassfibre Reinforced Concrete (GRC) Designer Bowl collection lends itself to a variety of applications and can be used as planters or incorporated into water features. The 1800mm and 2300mm bowls can be used as integrated seat planters with the option of specifying a custom timber top.
AUSTRALIAN MADE: our entire product range is made to order at our large and modern factory in Murwillumbah, NSW and we deliver Australia-wide.
All Quatro Design Designer Bowls come standard with complimentary clear acrylic-based internal waterproofing and when used as water features the bowls are waterproofed with black bitumen membrane.
All Designer Bowls have drainage holes installed (unless specified without). Smaller 600 to 1000 Designer Bowls come with DrainEZE drainage hole screens and larger 1150 to 2300 Designer Bowls with drainage cells to prevent the drainage holes from blocking.
Separate 400 square x 200 mm high, 500 square by 250 mm high and 600 square x 250 mm high plinths compliment the designer bowl range and can be used to provide added height if required.
Our GRC material is not combustible in accordance with the CSIRO Combustibility Test AS 1530.1-1994.
Click on each bowl below for more information. For customised colour, surface finish, drainage and waterproofing options visit our Colours & Accessories page.