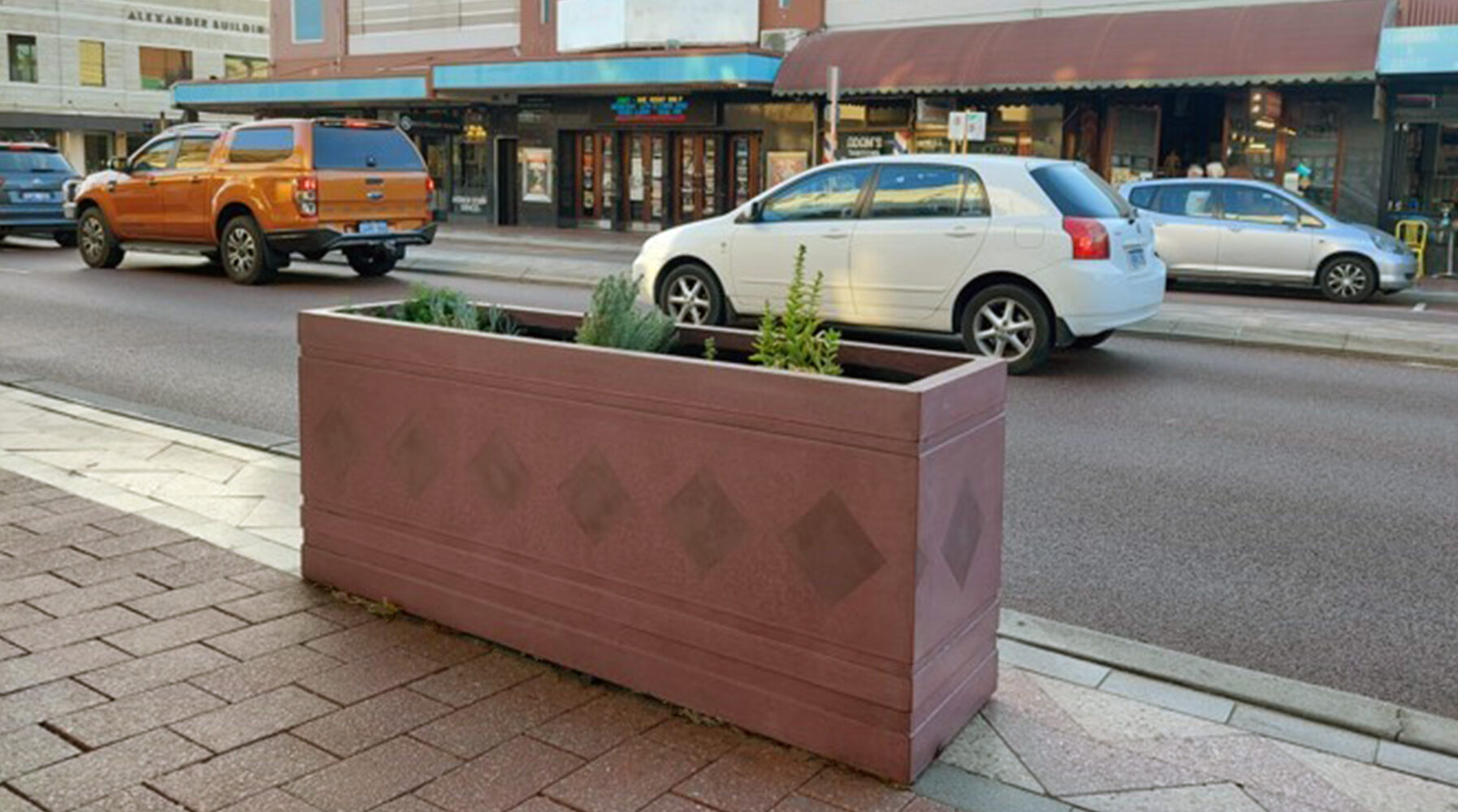 Creative Streetscape
City of Stirling recently upgraded its iconic Mount Lawley retail precinct with custom planter boxes and benches to compliment its heritage buildings and enhance the lively culture found on Beaufort Street and its surrounds.
Known as one of Perth's most vibrant and creative places, with popular Art-Deco style landmarks, the area struggled with a hostile car-orientated environment and poor pedestrian amenity that had a direct impact on the some of the commercial activity along this corridor.
The upgrade created an urban green oasis with pockets of decorative planting to compliment the distinctive and creative flair of the local businesses and residences. We assisted the project team with custom recessed lines on our Narrow Tall planter boxes and Pod bench seats, to compliment the heritage architectural style of the surrounding area. City of Stirling commissioned attractive Art-Deco inspired sandblasting on the planter and bench surfaces to further emphasise the vibrant and creative personality of the precinct.
The custom planter boxes and benches were manufactured in concrete grey, charcoal and mulberry to compliment the warm brick, concrete and asphalt tones of the surrounding streetscape and creates the perfect backdrop for its newly introduced greenery.
The upgrade has created a beautiful shared public space to be enjoyed by residents, local businesses, and visitors alike.
Credit and Photography:
Kym Burgess – City of Stirling